Even though the final results of the successful appraisal drilling of the Aphrodite gasfield earlier this year have not yet been formally announced, development of Aphrodite appears to be getting seriously closer. Al least that was the implication of what Mike Wirth, CEO Chevron, said to analysts end of last week.
Speaking during Chevron's second-quarter 2023 results webcast, he confirmed "Our Aphrodite appraisal well in Cyprus met our expectations." He went on to say "We're pleased with the outcome…We have submitted our development plan to the government for their approval and it involves a capital efficient way to take the gas to market via subsea tiebacks to existing infrastructure," adding that "this is all pending government approval and if we get that, we could be into front end engineering and design later this year."
For the first time since 2013, when plans to develop Aphrodite for LNG exports were missed, this is serious talk, this time coming straight from Chevron's CEO and not from politicians.
Aphrodite plans
A formal announcement on the appraisal drilling results is expected by the end of August, but Chevron has every reason to be happy. Unconfirmed sources put Aphrodite's updated gas reserves up by 15%.
In May, NewMed submitted on behalf of its partners Chevron and Shell a development plan for government approval. This is based on exporting Aphrodite's gas by subsea pipeline to Shell's existing, underutilized, facilities at West Delta Deep Marine (WDDM) in Egypt for treatment and export to the Egyptian gas system. It is expected that some of the gas will be liquefied at Shell's Idku facilities for LNG exports, with the remainder destined for domestic consumption. It is the use of the WDDM facilities that makes the plan commercially attractive to Chevron and its partners.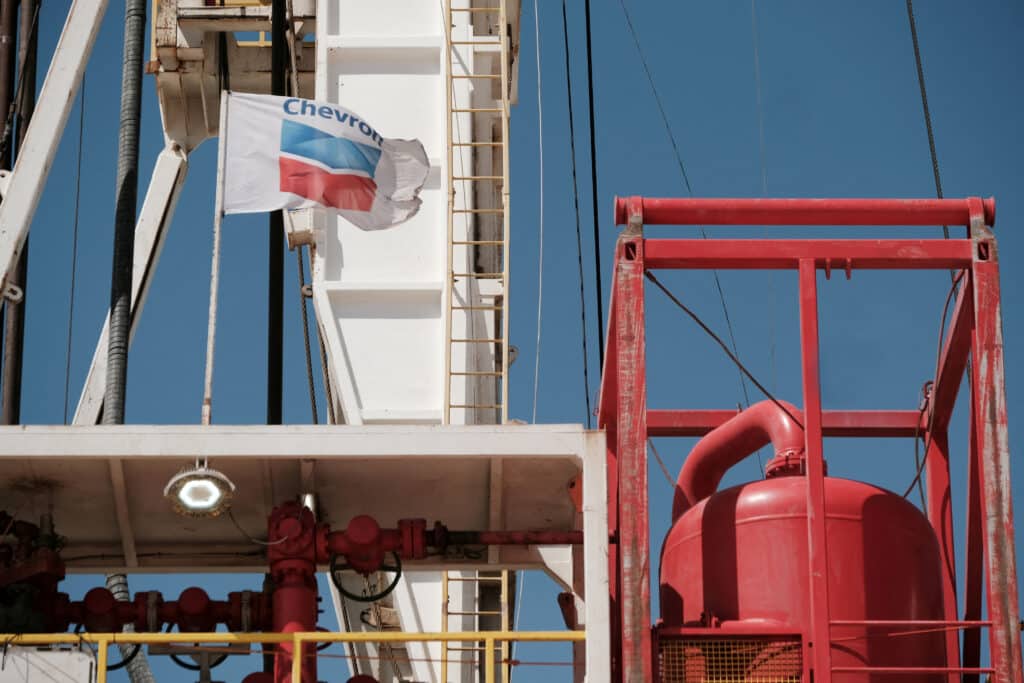 Cyprus' ministry of energy has until the end of August to give its response to the development plan, but it is understood to be pressing for some of the gas to be sent to the island to replace oil for power generation.
However, with gas treatment to be carried-out in Egypt, it precludes sending untreated gas to Cyprus. It is technically challenging and expensive.
This development increases pressure on Cyprus to reach agreement on the lingering gas-unitization dispute with Israel.
It is understood that Eni may be considering a similar plan that involves sending gas from its discoveries in Cyprus' block 6 for treatment at Zohr's underutilized facilities, for onward export to Egypt.
Egypt's desperate need for more gas
Without any new significant discoveries, over the last few years Egypt has been experiencing a steady decline in its natural gas production – as its gasfields deplete – at a time of increasing demand due to its fast-growing population. Coupled with Egypt's dire economic situation, this is a major challenge.
It has led increasingly to power outages during the summer months, as the heatwave causes demand for cooling to peak. As a result of having to divert more gas for power generation, Egypt has been forced to stop its lucrative LNG exports and will not be able to resume these until October, despite increasing gas imports from Israel.
As MEES pointed out, Egypt's gas output fell for an eighth consecutive month in May, dropping to a three-year low 5.84billion cubic feet/day (bcfd), about 1.35bcfd below the peak 7.19bcfd achieved in September 2021. This is mostly due to faltering production at the giant Zohr gasfield due to water infiltration problems, with gas production in April about 23% below the field's production capacity of 3.2bcfd.
Eni has embarked on a repair and drilling programme to increase Zohr's production, but without new discoveries Egypt's gas woes are expected to continue.
Egypt is taking measures to limit power outages, including a 20% reduction of gas supplies to fertilizer factories. The Egyptian Electricity Company even issued a warning to citizens, urging them to avoid using elevators at specific times for safety reasons, sparking anger, but also satirical reactions. One offered a train-like timetable, advising Egyptians that "if you miss the 12:50pm elevator, you can catch the 1:10pm."
At a recent meeting between the heads of Egyptian intelligence and Israel's National Security Council, Egypt is understood to have pressed Israel to increase gas exports. With a price claimed to be close to $7.50/mmBTU, this is attractive to gas-producing companies in Israel. Chevron is expanding production at Tamar and Leviathan for this purpose.
Israel uses natural gas exports to enhance its regional status. Something similar could also benefit Cyprus. Such exports would strengthen its relationship with Egypt, especially as the country is in desperate need for more gas – provided of course that its dire economic situation does not affect its ability to pay for such gas.
The Turkish factor
Coming on top of these developments, the announcement by Turkey's acting general-director of the Turkish foreign ministry's energy department, Berris Ekinci, in June during an energy security conference in Washington, that the country is planning to reduce its dependence on Russian gas "has sent shockwaves through regional energy sectors." Turkey imported about 39% of its 2022 gas consumption from Russia, raising supply security concerns in the current geopolitical environment resulting from the Ukraine war. This is despite recent announcements that Russia and Turkey are considering setting-up a gas-hub in Turkey.
Turkey is looking at increasing domestic gas production, especially from its major Sakarya gas discovery in the Black Sea, but it is also considering opportunities in the Caspian Sea, the East Med and Iraq. This could have far-reaching implications, "setting the stage for intense geopolitical maneuvering and shaping the future dynamics of the regional energy landscape."
The Sakarya gasfield is expected to eventually supply up to 30% of Turkey's gas needs, helping to reduce its gas import bill that more than doubled last year to about $100billion due to the very high gas prices.
Turkey is continuing its drilling activities in the Black Sea, but also in other regions. Turkish minister of energy, Alparslan Bayraktar, emphasized intensification of operations in unexplored regions, something that could have both economic and political consequences.
Turkey is also increasing engagement with other gas-producing countries, such as Azerbaijan and even Turkmenistan in the Caspian and Israel in the East Med. Turkey's pursues in the East Med, have already sparked tensions and territorial disputes, and may still exacerbate existing geopolitical conflicts and tensions in the region.
It remains to be seen how Turkey reacts to the fast-evolving plans to develop and export Cyprus gas to Egypt. Lets hope that Turkey takes the constructive route, especially in the context of renewed efforts to rekindle solution of Cyprus problem.
Dr Charles Ellinas, @CharlesEllinas
Senior Fellow
Global Energy Center
Atlantic Council