As a non-governmental organisation dedicated to keeping our cities and neighbourhoods clean, City Friends Club has been actively participating in daily clean-ups, working with volunteers, and promoting public awareness through various programmes and initiatives
"Our mission is to introduce and support efficient waste collection infrastructure in Limassol and its surroundings, to encourage eco-friendly practises, and to reduce future waste pollution in Cyprus," said Anna Gubareva, the organisation's founder.
"We are constructing waste-collection infrastructure that we believe is desperately needed in Cyprus."
Gubareva and her dedicated team of like-minded people "who believe that living in a clean city should be a basic human right" have made it their mission to educate and inform residents about how to reduce waste creation, be mindful of the amount of waste one's household generates and reuse potentially valuable waste.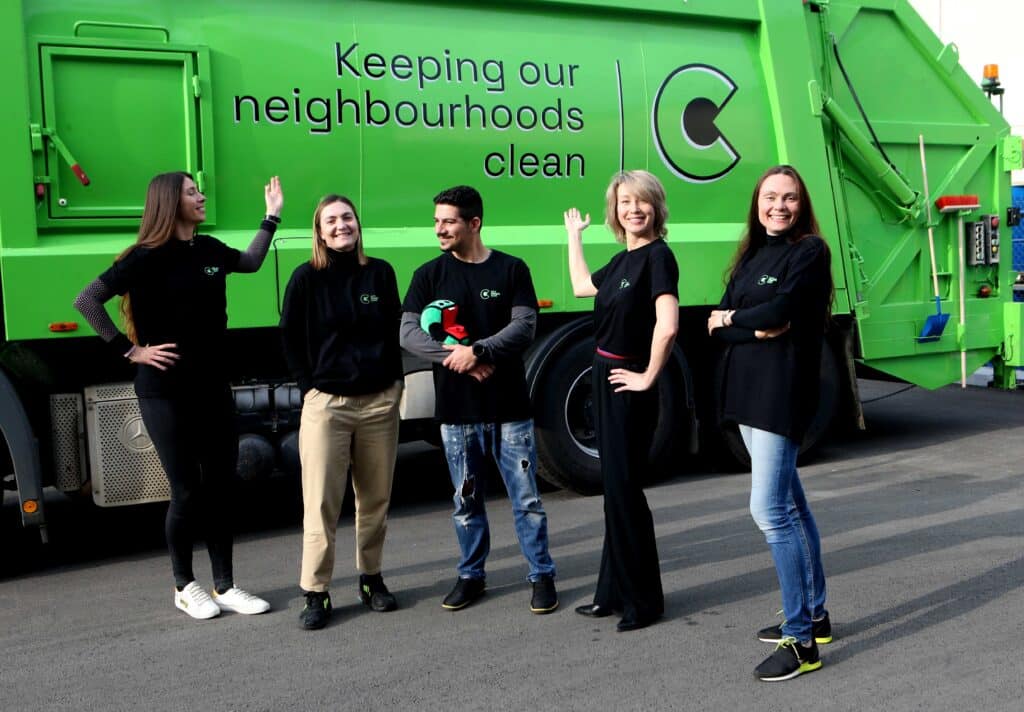 "Our projects will transform Cyprus into a waste-conscious community," she stated. "City Friends Club is launching a number of ambitious projects to promote mindful consumption and sustainable lifestyles in Cyprus."
The City Friends Club's strategy does not seek to rely solely on businesses, neighbourhoods, and volunteers to help with daily clean-up initiatives and engaging the community on how to live sustainably. In the future, the organisation hopes to raise environmental awareness through education. "However, our current focus is Cyprus, and Limassol in particular," Anna explains. "It is critical that we start small and work our way out."
"Although environmental issues are crucial, our team prefers to focus on the individual and their particular approach to waste reduction in their own surroundings."
The organisation acquired the necessary equipment, which will improve City Friends Club's productivity, efficiency, and future growth while also assisting them in achieving their goals of a cleaner and safer Cyprus for both locals and visitors. "Our modern waste collection trucks are equipped with a compactor, which crushes and compacts waste. We have all of the tools needed to collect garbage from the streets and other difficult-to-reach areas on a daily basis."
"After being collected by City Friends Club's trucks, the waste is separated into plastic, aluminium, and other recyclable materials; a small portion of the waste is then sent to a solid waste treatment facility, such as a landfill."
However, not all of the waste they find on the street can be bagged and removed by their walking cleaners. Gubareva maintains that their team marks the locations of bulky waste as they travel through the city and communicate this information to their trucks, which collect and dispose of it properly.
Anna and her team of eco-activists intend to build a knowledge library that will effectively raise awareness throughout Cyprus, and educate communities on the importance of sustainable consumption and production. The organisation's current focus is on increasing its social media plesence and projects targeted at encouraging Limassol locals to live environmentally friendly and conscious lifestyles. City Friends Club organises regular events to increase awareness and teach actionable skills to reduce household waste on our streets as part of their ongoing initiatives.
"Through our events, we teach simple techniques that can be integrated into anyone's daily routine with minimal time and effort to reduce levels of everyday waste production and create a better future for generations to come," Anna Gubareva added.
City Friends Club wholeheartedly believes that parents have a key role in providing a fun learning environment for children, instilling basic universal values such as accountability for one's waste generation as early as possible. "When children begin to implement the waste-handling practises taught to them by their parents on a daily basis, those habits will become second nature to them."
When it comes to Gen Zs, City Friends Club understands the value of a mascot, not only as a lucky symbol, but also as a 'humanised' character who conveys the company's message to its younger environmentalists. The friendly mascot, which is shaped like the letter "C," embodies the organisation's goals of community, commitment, care, and cleanliness for the city, and will play an essential role in the club's social media and digital content.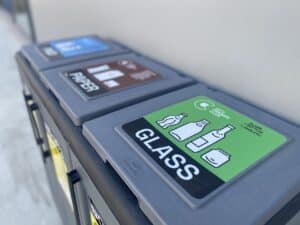 City Friends Club's informative website allows users to download bin stickers in a variety of sizes and also attempts to educate coffee consumers on the harmful truth of the paper cup, "which is not what one may believe."
"Most paper cups are coated with a thin layer of plastic, making them a nightmare to recycle," she explained. "Here in Cyprus, garbage has made its way into the natural landscape, and cups can be found everywhere, even in the most remote areas, such as on hills, beaches, and along nature trails."
"Each of us can make a difference, and together we can reduce the amount of waste produced every day and promote a more sustainable lifestyle," Gubareva said.
The City Friends Club website has also partnered with several eco-conscious shops that share Gubareva's objective of making a positive impact on the environment. "These coffee shops offer a discounted rate on Cyprus' favourite beverage when you bring a reusable cup to their establishment, creating a win-win situation in which you save money while helping the environment."
City Friends Club is a nonprofit organisation that receives no funding from the government and relies only on donations to carry out its essential work. Their objective is to build effective waste collection systems and maintain our public places clean, "but we cannot do it without your support."
Last month, Anna Gubareva received the coveted Red Diamond Award at an event held by the Cyprus Chamber of Commerce and Industry.
She has spent the last five years as a certified art therapist focusing largely on human ecology and the value of interacting with our own environment.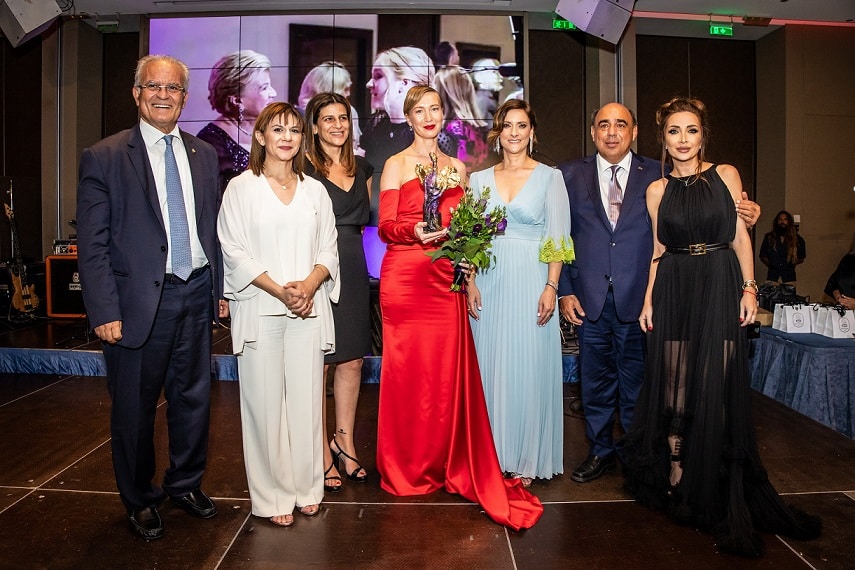 Gubareva developed the concept of an organisation to care for our island's external ecology while researching internal ecology. "It is an environmentally friendly initiative designed to reduce waste levels in Cyprus."
"Our organisation's principles are to work from the inside out, and by working together to keep our local neighbourhoods clean, we can create real, significant change," she explained.
Surrounded by old buildings and factories, the industrial area in which City Friends Club is located will soon undergo rapid gentrification, transforming the area into a modern cultural and business hub of Limassol. Similarly, Anna and her colleagues are delighted to be a part of the island's environmental transformation, providing a helping hand through her local neighbourhood city clean-up initiative, one that cares for Cyprus' sustainable future.