By Tom Cleaver and Andria Kades
More than 1,000 people from all over Cyprus descended on Limassol on Monday evening to attend an anti-fascist protest organised by Akel.
The protest was organised in response to the anti-migrant riots which ended in violence against migrants and destruction of their property in the city last Friday.
Multiple Akel MPs were in attendance, as well as Elsie Christofias, the wife of late President Demetris Christofias. There was also a considerable police presence.
Protestor Abdolah Saber, an Iranian national who has lived in Cyprus since 2006 told the Cyprus Mail "it's the Syrians and Bangladeshis who are the builders, that constructed people's homes. If they leave, who will do these jobs?".
Meanwhile, anti-fascist chants and songs rang around the area where the protestors were gathered.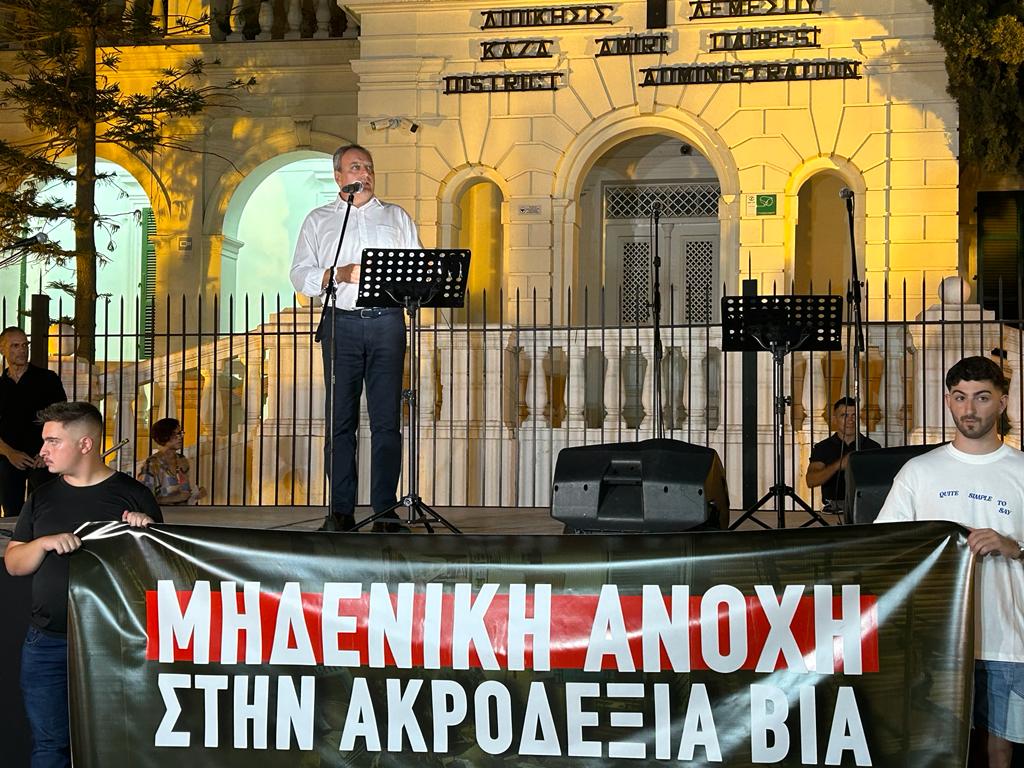 "No to fascism! No to the extreme right! No more tolerance towards their actions and the pogroms they organise! No to racist rhetoric! No to intolerance!" Akel leader Stefanos Stefanou told the crowds.
"We also came here to demand that the president and his government protect the lives and property of ordinary people, to demand a decisive and effective response to extreme right-wing violence, as we saw unfolding in Chlorakas and Limassol," he added, referring to incidents earlier last week in the Paphos village.
He said Christodoulides' government has "failed to deal with the hate incidents and pogroms", and that Christodoulides must "identify and bring justice to those who organised and took part in the incidents".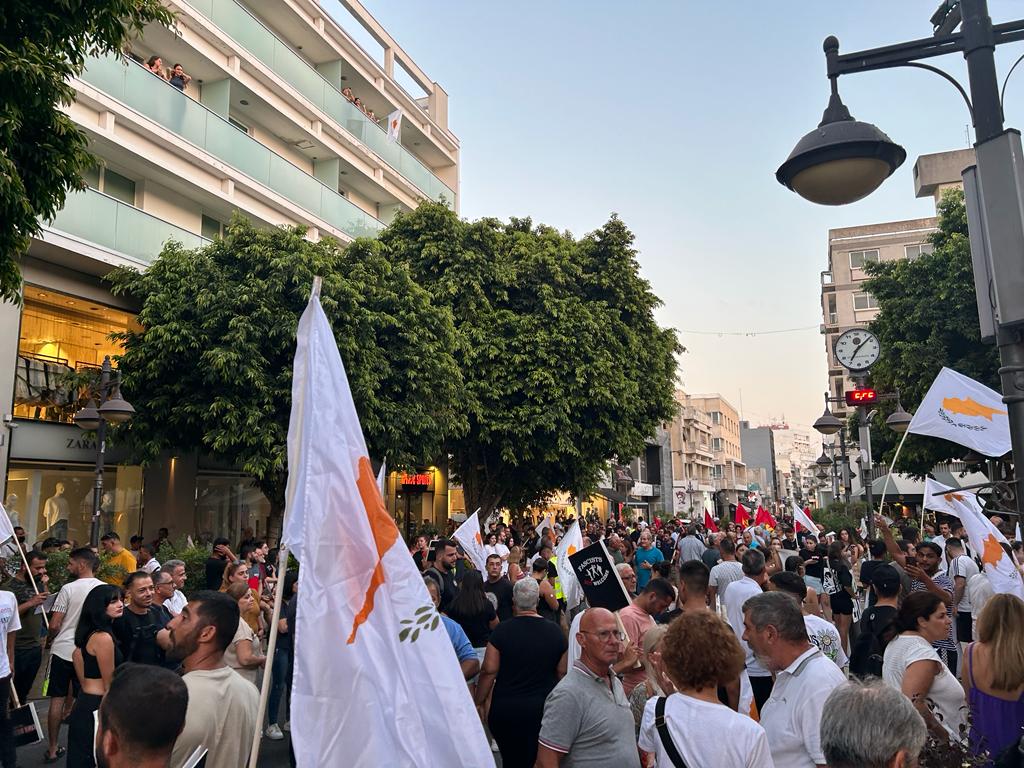 He added that the government will be judged on whether it has the political will to punish and prevent the repetition of such incidents, and called on the government to record the damage caused by the vandalism which took place and compensate the owners of damaged property.
In addition, he demanded "the design and implementation of an integrated immigration policy" which is "based on humanity, solidarity, and international law", later saying there is an "immediate, urgent need" for this to be done.
Speaking directly about the incidents seen on Friday, he said "no one can pretend to be surprised by what happened. It was completely predictable. The egg of the fascist snake was incubated for years."
He said the contributing factors included "the non-existence of an immigration policy" and ten years of Disy rule.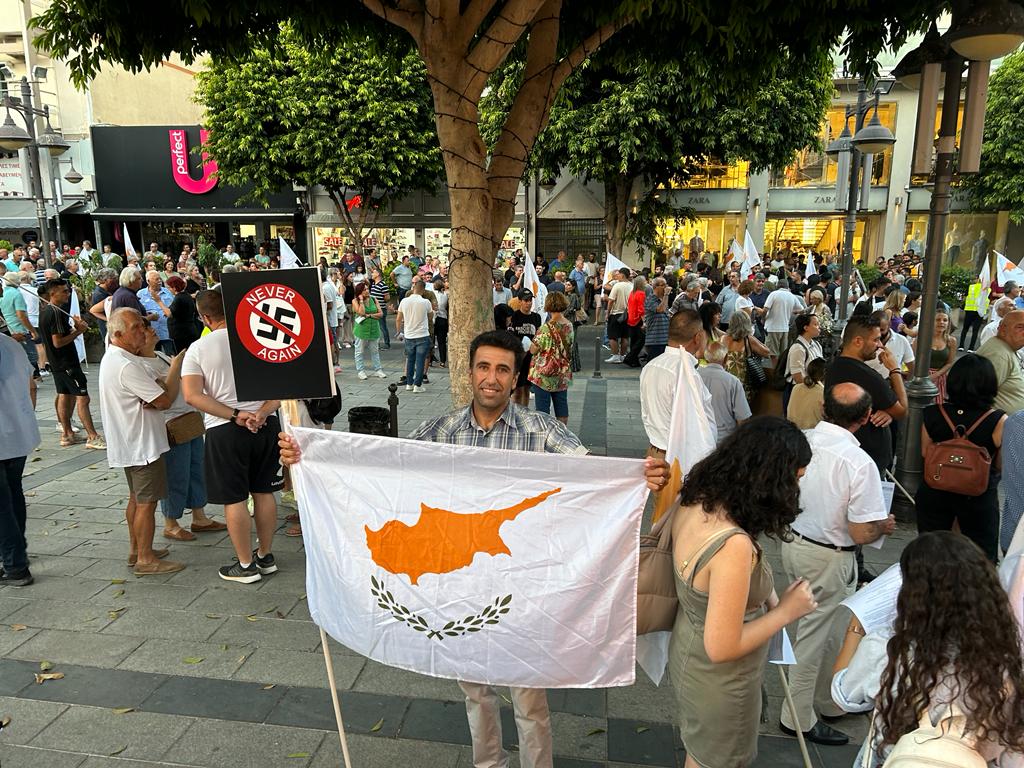 "While the Anastasiades government agreed at the European level to all the decisions which trap thousands of refugees and immigrants in the frontline countries such as Cyprus, it did not take the necessary measures in time to handle migration flows," he said.
"The situation was also dragged out by the courtships of the Disy government, other parties, and media with the neo-Nazi Elam and the far right more broadly. Together, they developed a rhetoric which put Cypriots on a collision cause with migrants, cultivating fear and hatred," he added.
He called the incidents in Chlorakas and Limassol "moments of shame, images which remind us of the darkest, the most rotten, and inhumane things humanity experienced in other times".
"Far right hooded men beat up people just because they were foreign or looked foreign. They hit people because they looked darker than they should … They hit people who work honestly to make a living. They hit tourists who are leaving Cyprus in fear. They beat Greek Cypriots and media workers because they were there. They destroyed property, looted, robbed, terrorised unsuspecting people," he said.
He concluded his speech by saying "this will not pass", and that he and the protestors will "continue to defend" the "Cyprus of humanity, solidarity, and democracy".