In a significant step towards combating plastic pollution and promoting eco-friendly tourism, Limassol's Armonia beach received official recognition as the fifth plastic-free beach in Cyprus on Saturday.
This recognition comes as part of the "Keep Our Sand and Sea Plastic Free, Destination Zero Plastic in Cyprus" initiative, jointly organised by the TUI Care Foundation and the Cyprus Sustainable Tourism Initiative.
The certification ceremony, held on the beach itself, featured contests addressing plastic pollution, plastic recycling workshops, as well as music and entertainment.
President of the Ayios Tychonas community council, Pambos Charalambous, accepted the 'Plastic-Free Beach' emblem, and thanked all who contributed to the project's success.
The initiative aims to connect tourists, tourism businesses, and residents in implementing actions to reduce single-use plastic consumption in coastal areas.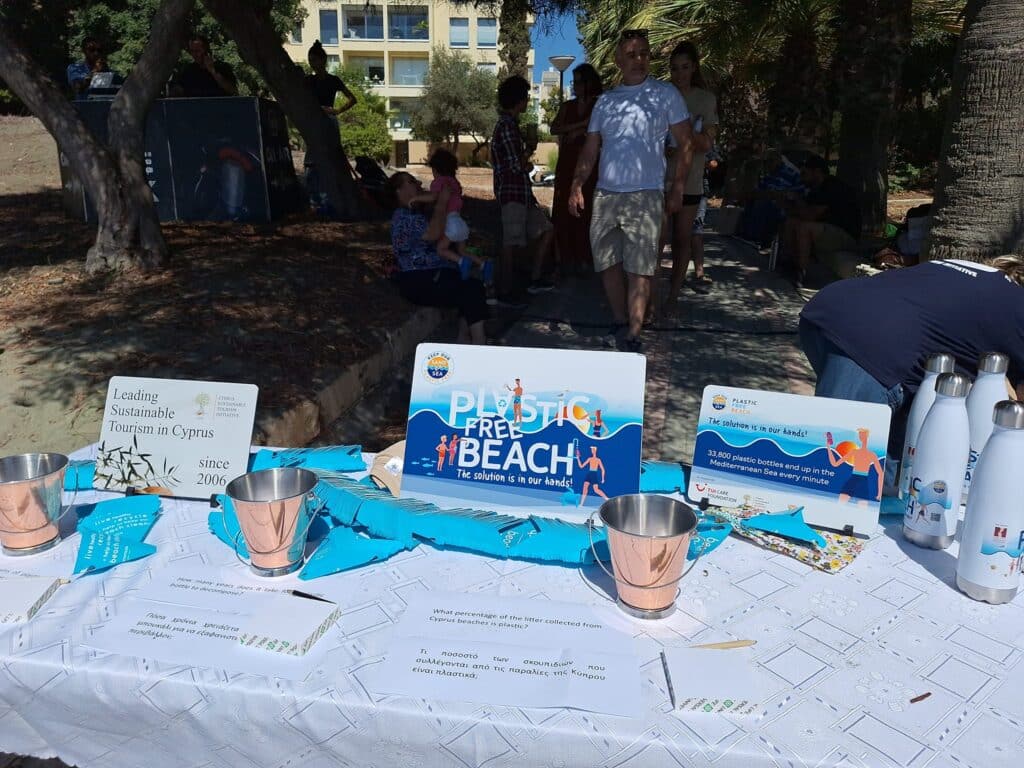 The ultimate goal is to reduce plastic waste ending up in the sea, thereby mitigating plastic pollution.
Several facilities were introduced at the beach as part of this initiative, including a water refill station to provide free chilled and filtered water, designated smoking areas, and an art installation crafted from 300 plastic bottle caps, created by students from the Petrou & Pavlou high school in Limassol. Informative signs and other amenities were also installed.
The beach enhancements were made possible through funding from the Andrey & Julia Dashin's Foundation and support from the ministry of tourism, the office of the commissioner for the environment, the Cyprus environment foundation, and the Ayios Tychonas community council.