In a recent analysis by Eurobank Research Economist Michail Vassileiadis, it was revealed that Cyprus' economy is on track to sustain robust growth in 2023, even in the face of global uncertainties.
The report shed light on key factors driving the nation's economic expansion and highlights potential areas of concern.
Vassileiadis began by acknowledging the remarkable growth of Cyprus's economy in 2021, which stood at 6.6 per cent.
Despite a slight deceleration in 2022 to 5.6 per cent, attributed in part to the conflict in Ukraine, the nation's economy remained resilient.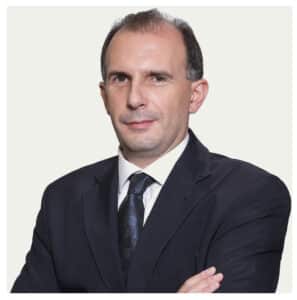 Key contributors to this growth included a resurgent tourism sector, strong export of services (with an 11.6 per cent increase), and significant household consumption growth (7.8 per cent).
One of the notable factors supporting household consumption was the absence of COVID-19 restrictions in 2022. This contributed to robust employment rates, with the average unemployment rate dropping to a 12-year low of 6.8 per cent.
"The strong economic growth in Cyprus in recent years has been bolstered by factors such as robust tourism and a resilient household consumption," Michail Vassileiadis stated.
"These have played a vital role in cushioning the economy against global uncertainties," he added.
However, the analysis also noted that the impressive growth rate of 2022 saw some moderation in the fourth quarter, with the Gross Domestic Product (GDP) growing at 4.4 per cent annually.
Further deceleration is expected in the first and second quarters of 2023, with GDP growth projected at 3.4 per cent and 2.3 per cent, respectively.
What is more, Vassileiadis highlighted the potential impact of the external balance on the economy.
Exports, especially of services, increased by 2.3 per cent, a notable decline compared to the 21.2 per cent increase in 2022.
At the same time, imports expanded, albeit at a slower rate than the previous year (7.3 per cent compared to 24.5 per cent), mainly due to increased imports of goods, particularly related to maritime investments.
The economist also pointed out the significance of the construction sector, driven in part by the booming tourism and information technology (IT) sectors.
These industries, along with residential construction, are expected to contribute to further GDP growth.
The IT sector, in particular, has seen significant expansion, thanks to government initiatives attracting foreign businesses.
"The development in the tourism and IT sectors, as well as immigration flows related to the conflict in Ukraine, have reignited construction activities, especially in residential properties, which is expected to continue this year," Vassileiadis noted.
However, the rise in interest rates, both domestically and internationally, to curb inflation has exerted pressure on loan demand, impacting the financial sector's growth.
Regarding inflation, Vassileiadis discussed the initial surge in consumer prices in the second quarter of 2022 due to the war's effects, which gradually subsided.
As of July 2023, he pointed out, inflation stood at 2.4 per cent, down from the peak of 10.6 per cent in July 2022.
The economist said that the potential risks of rising energy prices globally and the transmission of inflation to wages in Cyprus.
"Cyprus is poised to maintain steady growth in 2023, primarily driven by household consumption, declining inflation, and recovery in the tourism and IT sectors," he said.
"However, vigilance is required to address the challenges posed by global uncertainties and potential inflationary pressures," Vassileiadis concluded.