Cyprus Finance Minister Makis Keravnos on Thursday outlined three key characteristics of the state budget for 2024, the first under the administration of President Nikos Christodoulides.
The budget is expected to be submitted for approval to the Cabinet of Ministers next week.
Amid the global economic slowdown due to rising interest rates and ongoing uncertainty, the Finance Minister emphasised that the next state budget will be significantly development-oriented.
He explained that it aims to ensure growth prospects, focus on maintaining public sector employment and wages, and maintain a surplus to meet Cyprus' European obligations. He also sent a clear message that the economy should remain on a path that avoids adversity.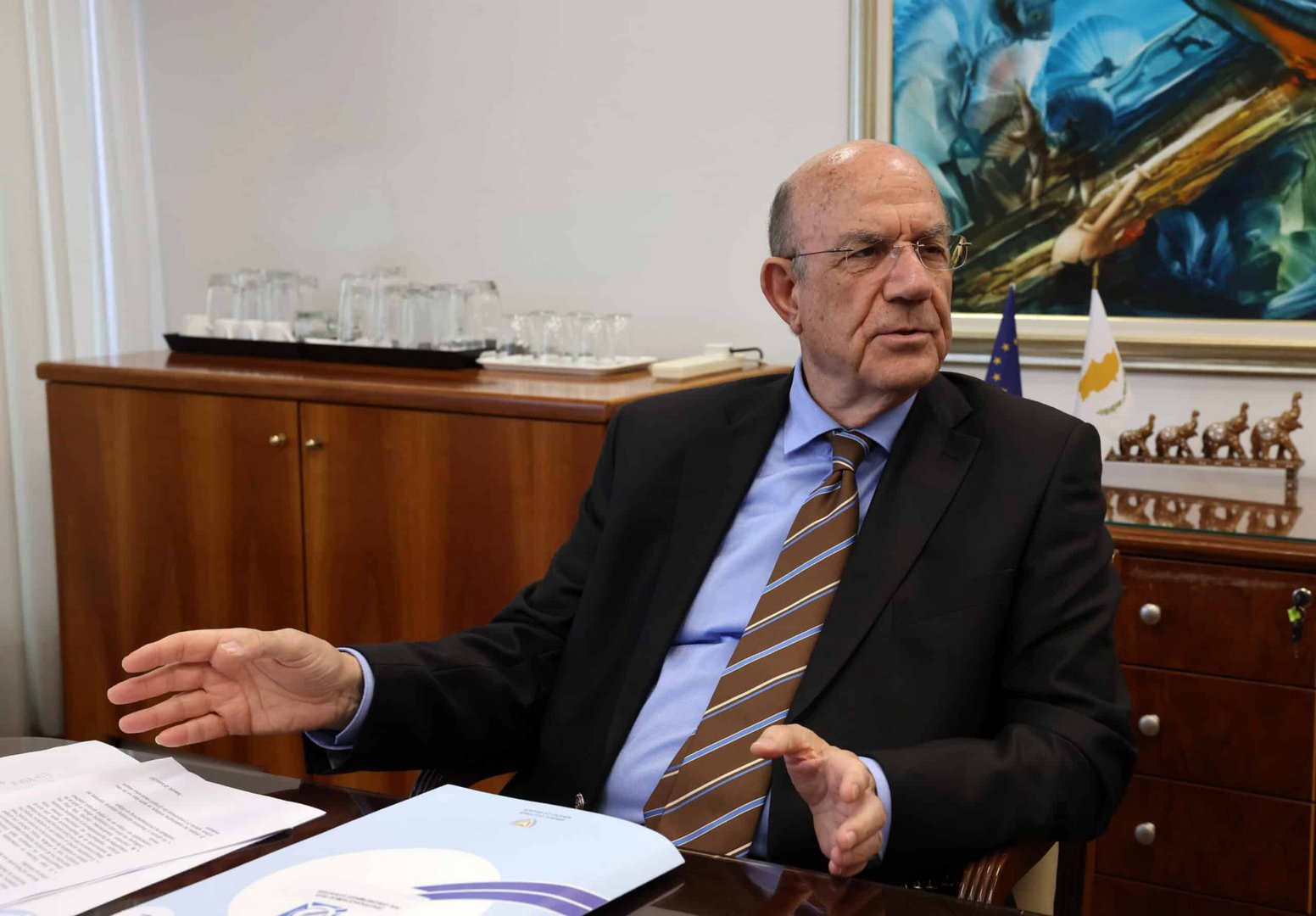 Keravnos stated that the upcoming budget would be notably "developmental", focusing on projects integrated into the national Recovery and Resilience Plan.
The second characteristic is the preservation of public sector salaries and employment, which have risen to relatively high levels.
Moreover, the third characteristic, he said, is that the budget will be surplus-oriented, ensuring sustainable economic growth and compliance with European commitments.
Regarding revised economic forecasts, Keravnos mentioned that for 2023, there is an estimated slight downward revision of the growth rate, which currently stands at 2.6 per cent from the initial 2.8 per cent of GDP.
However, for 2024, the estimate foresees an acceleration in growth to around 2.9 per cent.
Keravnos expressed hope that "there will be no unexpected events and external factors," as global and European economic uncertainty remains high.
In addition, he emphasised that through the budget, "the effort is to respond to the existing uncertainty and the challenges ahead to ensure the continuation of growth".
Furthermore, Keravnos stated that the application for the release of the second and third tranches under the Recovery and Resilience Plan would be submitted by the end of the year.
When asked about the message he would like to send with the budget submission, Keravnos stated that "my message is that we all need to operate productively, increase our productivity and efficiency to achieve significant and positive results while ensuring the course of our economy stays on the right track to avoid adversity".