As autumn draws closer, Larnaca will transform into a buzzing hub of art, connection and reflection. The third edition of Larnaca Biennale will present a carefully selected range of artworks that promise to redefine the understanding of belonging, memory and identity.
Over 100 works by international artists, 17 parallel events across numerous locations in Larnaca and Athienou are being prepared to welcome thousands of visitors. Under the theme Home Away from Home, the Biennale will present a seven-week-long agenda running from October 11 to November 24.
"In a world where homes are constantly built and lost," say organisers, "where distances shrink and where world citizens can come from more than just one place, the concept of 'home' takes on new dimensions. This year's Larnaca Biennale seeks to unravel them, exploring the yearning to call a place home, the ideas attached to it and the limitless new meanings of home – be it in space, in virtual reality or on the moon.
"I can't wait to share with you what we have prepared," adds this year's curator, Yev Kravt. "At the moment, we are busy setting up the exhibition. As I unpack each piece, the weight of each story hits me. Six locations in Larnaca will be charged with a raw mix of emotions – some referring to heritage, others to the future, some to the journey, and others to the sadness of loss or memory. Every space carries its own character, its own narrative."
The last Larnaca Biennale, originally scheduled for 2020 but postponed due to Covid-19 for 2021, was attended by over 25,000 visitors. Now, Larnaca Biennale returns in its biggest edition yet with more art, more discussions and more collaborations.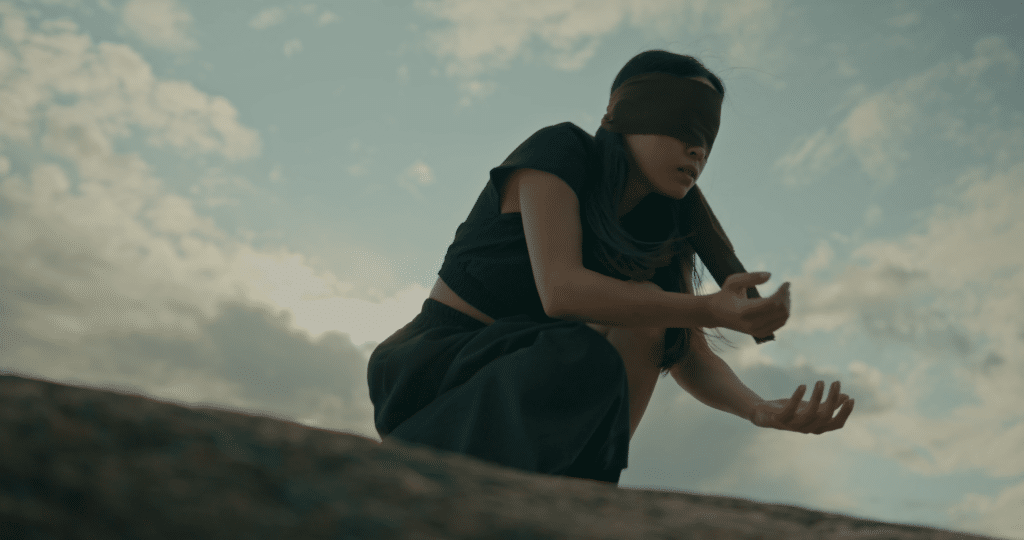 The first week will be dedicated to the opening of three exhibitions. The main exhibition and official opening will take place on October 11, an exhibition in Athienou will open on October 13 and the curator's side showcase will open on October 14. Sandwiched in between the opening and closing weeks (which will include a variety of events) are five weeks, each with a different theme.
The weeks will explore the many dimensions of home – Psychology Week, Environment Week, Architecture & Design Week, Philosophy & Spirituality Week and Space & Technology Week.
The whole of Larnaca will be included in this third edition as the main exhibition spans six different exhibition spaces and various outdoor locations and its parallel events take place in repurposed venues. The Larnaca Municipal Gallery, the Pierides Museum, the Larnaca Municipal Market, EVOHK Artist Run Space, The Living Room and the Larnaca Medieval Castle will house different aspects of the main exhibition. Photography pieces, contemporary installations, sculptures, patchwork and embroidered creations, videos and collages, among other forms of artwork, will make up the main exhibition.
Besides the main showcase that will feature the 100 selected artworks, a parallel exhibition curated by Kravt will also take place with 28 international artists, hand-picked by the curator. Taking place at Apothikes 79 Gallery, this side exhibition is titled Home/Hope and will also include two outdoor elements in the city.
Similarly, an artist residency with workshops between invited Asian and local artists will result in an exhibition in Athienou. Artists who work with weaving, kintsugi, sculpture, and music will collaborate with local craftsmen to create unique works of art that explore identity, memory, and heritage. The artworks will be presented at the end of the residency with an exhibition titled To the Sea, with Her Names.
"We are really excited to present the third edition of Larnaca Biennale," say organisers, "packed with captivating events and artworks by emerging and established artists from all over the world that we look forward to welcoming in Larnaca. This edition is particularly special as it not only celebrates and presents to the public a rich diversity of artistic expressions but it also delves deep into the profound and universal notion of 'home' and belonging, a theme that resonates with everyone."
Larnaca Biennale
3rd edition of international art event. October 11-November 24. Throughout Larnaca.