P. Soseilos: Reflect Festival and PwC bring together visionaries, business leaders, and experts from all over the world
PwC Cyprus has always supported initiatives aimed at promoting positive changes in the world of technology and innovation, as well as strengthening the economic competitiveness and attractiveness of Cyprus as an investment hub. In this context, the organisation supported as a Gold Sponsor and embraced Reflect Festival 2023, the number 1 tech & business festival in Cyprus. The festival was successfully held on September 20-21, in Limassol.
Reflect Festival is the largest technology & innovation event in Cyprus and one of the fastest growing in the Mediterranean area aiming to bridge the gap between Southern Europe, the Middle East & North Africa. Tech enthusiasts, business leaders, start-up founders, decision-makers, and investors gather for an exciting experience in the city full of discussions, panels, workshops, networking opportunities and competitions.
PwC Cyprus executives actively participated during both days of the festival, through presentations, workshops, and round-table discussions, contributing to the exchange of opinions and innovative ideas in the business environment. Distinctively, practical issues were discussed, such as human resources management, facts for tax residents of Cyprus, relocation to Cyprus and what this entails, developments in the residential and commercial real estate market, the economic and operational impact of Sustainability and ESG and what digital transformation actually means.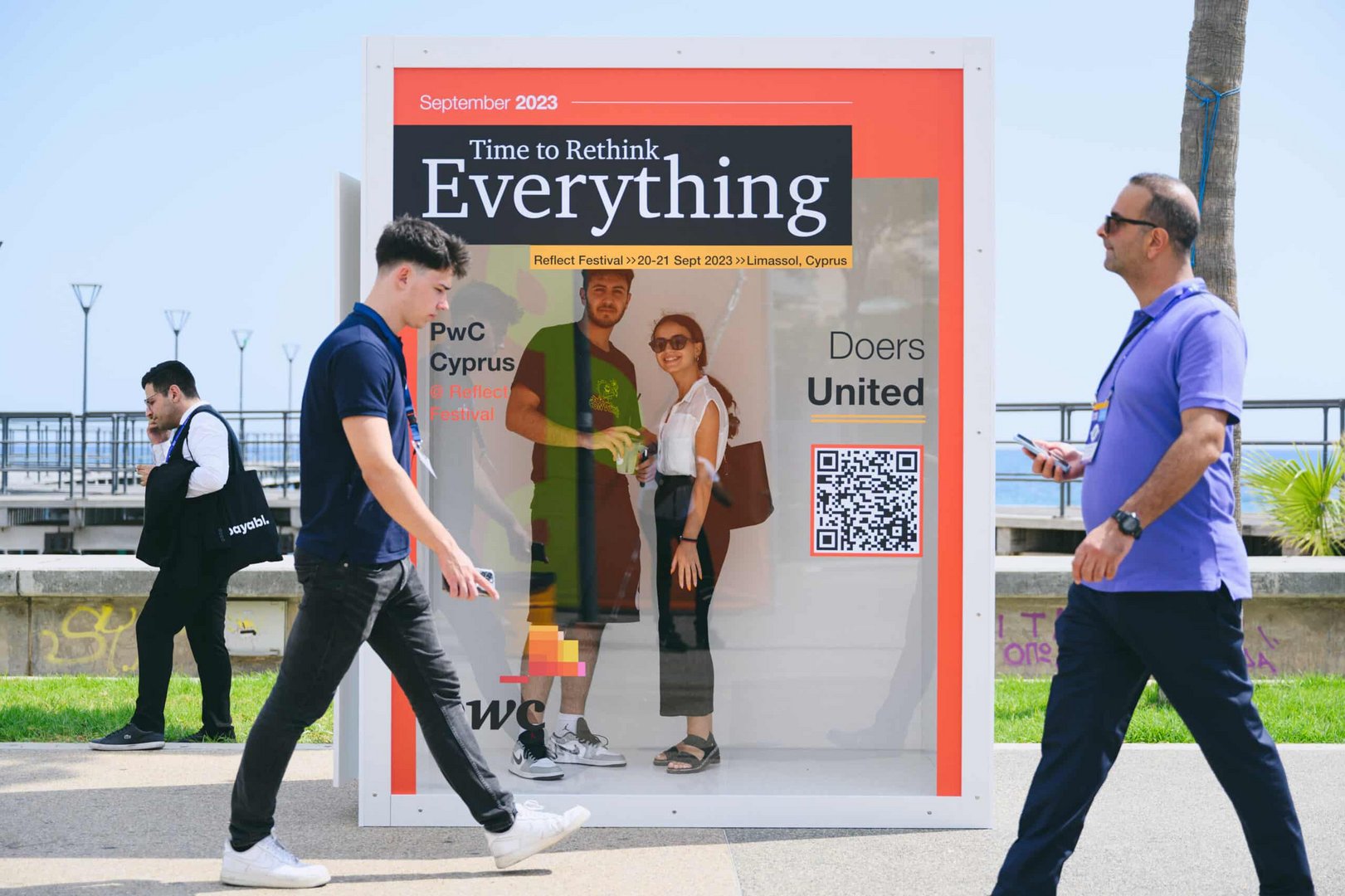 Meanwhile, PwC "moved" its own Experience Centre into the Reflect Festival exhibition space, with the creation of an identical "digital twin", enabling visitors to tour and see with virtual reality glasses what the original space back in Nicosia is like. Visitors could also interact inside the virtual rooms through augmented reality, gain access to original solutions based on Artificial Intelligence (AI Vision solutions), explore solutions that connect the cyberspace of the new era (Web 3.0 ecosystem), experience glimpses of the future from up close!
Additionally, PwC Middle East Emerging Technology Leader, Reza Essop, discussed PwC's latest technology propositions and how the organization's clients can put them into practice to multiply their capabilities.
In his statements, PwC's CEO, Philippos Soseilos, said: 'PwC and Reflect Festival bring together visionaries, business leaders and industry experts from around the world for a bigger conversation that will lead to a better tomorrow. Leveraging its global expertise and network, PwC constitutes an important promoter of Cyprus as an international business centre, actively participating in attracting new investments, to make our country a leading international destination to live, work and do business, in full alignment with the ambitious Vision 2035 plan.'
Philippos Soseilos participated in an open discussion with Alexey Gubarev, Artur Mamedov, Stylianos Lambrou and Sofia Paraskeva regarding the role of technology in the implementation of "Vision 2035". He also participated in a panel discussion of the Techisland summit with Mary Hurney former Deputy Prime Minister of Ireland, Konstantinos Petrides Former Minister of Finance and Konstantin Zapolianski, Senior Investment Director at Zubr Capital analysing proactive strategies that can bolster Cyprus' economy.