Climate change makes need for constant upgrades ever more vital
In a significant stride toward bolstering its firefighting capabilities, the Fire Service recently welcomed a delivery of nine cutting-edge 4×4 fire trucks, to help combat rural wildfires and urban fires.
The handover ceremony, which took place on September 15 in the presence of Justice Minister Anna Prokopiou, marked a crucial milestone for the Cyprus Fire Service.
During a press conference held as part of the ceremony, chief fire officer Nikos Longinos highlighted the importance of the new vehicles, which will be strategically deployed across firefighting stations, aligning with the ongoing efforts to modernise the fleet and cater to each province's unique needs.
"As Cyprus faces an average of 13,000 emergency calls annually, with approximately 8,500 related to fires and 4,500 to humanitarian assistance, these new fire trucks will play a vital role in maintaining public safety," Fire Service spokesperson Andreas Kettis told the Sunday Mail, adding that, among the calls for fire-related incidents, about 5,000 pertain to rural wildfires, while 3,500 are urban fire-related emergencies.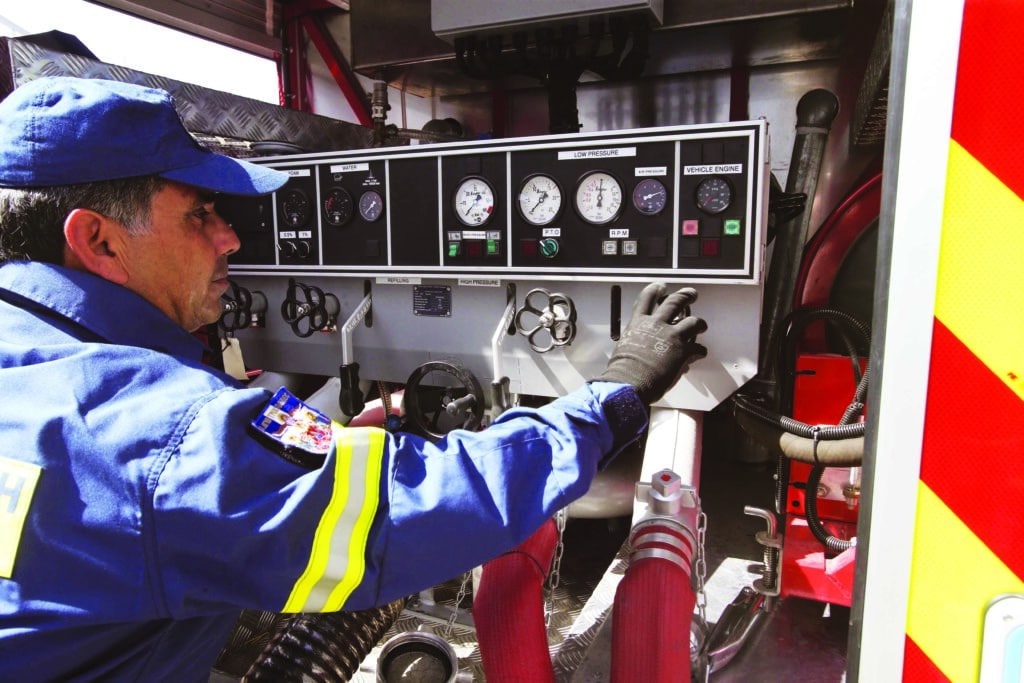 "Recognising the evolving technological landscape and the increasing frequency of natural disasters due to climate change, the need for continuous upgrades to firefighting equipment and technology becomes evident," he said.
The new P360 Scania fire trucks, designed in Sweden, are part of this new generation of firefighting trucks.
"They are equipped with the latest technology on the market," he said. "They all come with a fitted GPS system that will help coordinate operations.
"They are completely fireproof, which means they can better access areas affected by wildfires to extinguish blazes more efficiently. Some parts of the old trucks were also fireproof, but the new ones are obviously more advanced, as they are completely shielded."
In addition, they have the capacity to carry up to 5,000 litres of water and 200 litres of foam. Each truck costs around €300,000.
"Of the nine new trucks, three will be stationed in Paphos, another three in Nicosia, two in Limassol and one in Larnaca."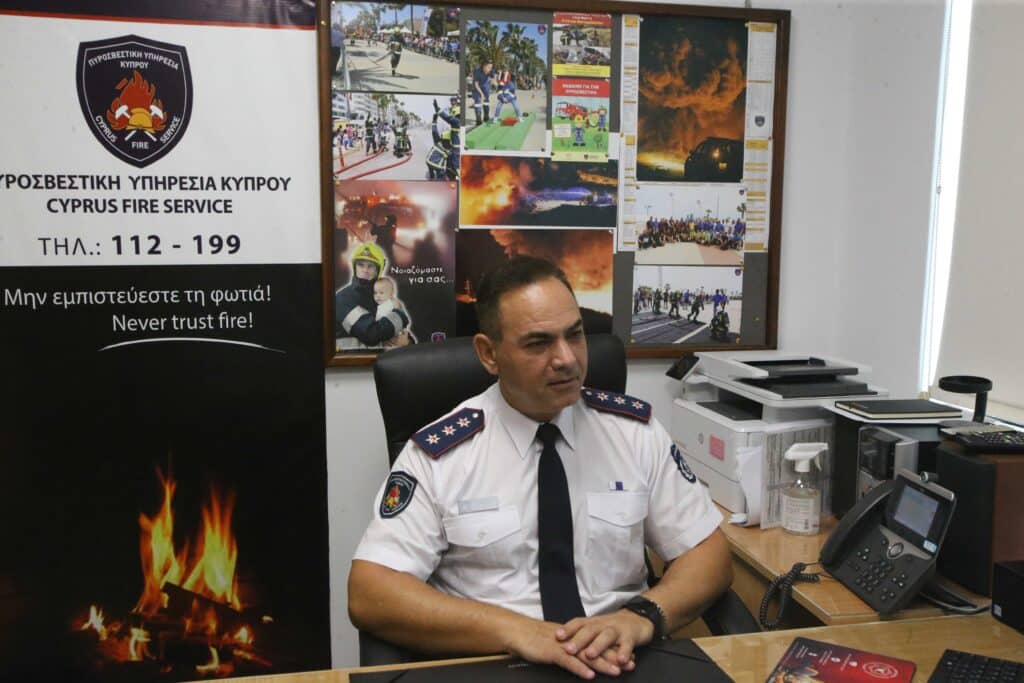 Kettis explained that the dispatching of the trucks to different districts around the island was meticulously studied according to the recent needs of the Fire Service, with particular focus on mountainous areas – hence the concentration on Nicosia and Paphos districts – which were deemed more at risk.
"Regardless of where the trucks will be stationed, they will be all able to assist in whichever part of the country, should there be a need for it. Our trucks and our efforts will arrive where they are needed," Kettis said.
Additionally, there are plans in place for the procurement of 21 firefighting pumpers and other firefighting and rescue vehicles by 2026.
Kettis underlined the ever-present need for cutting-edge technology in the battle against wildfires. He stressed the pivotal role of staying at the forefront of technological advancements to ensure the safety of both lives and property.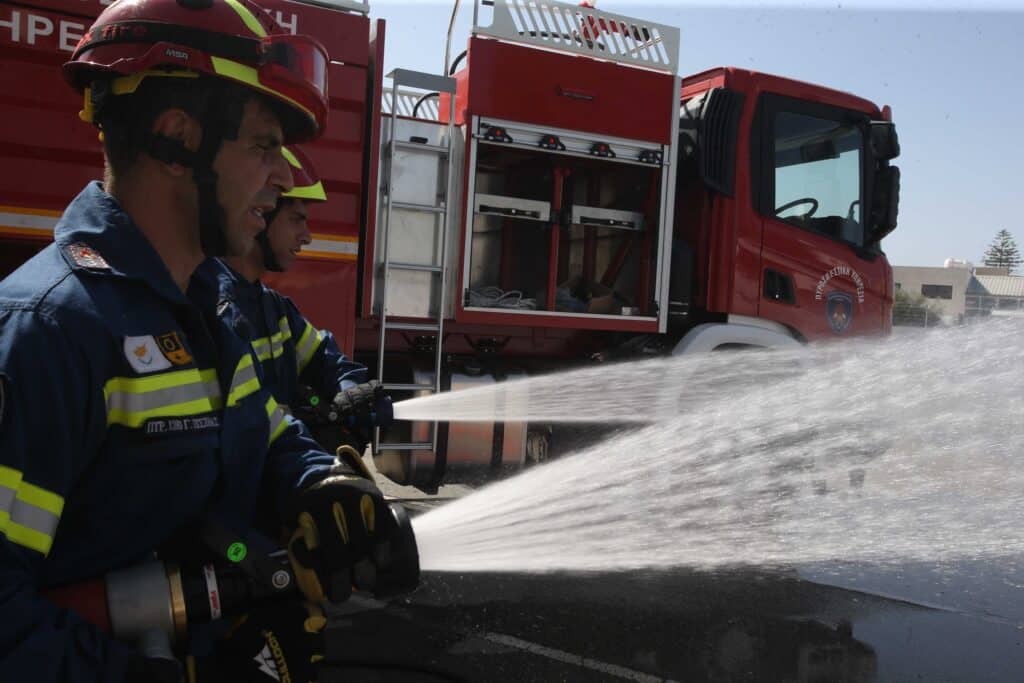 "The risks posed by fires are enormous and they affect human lives, as well as properties and other possessions. It is precisely because of this that we need the most advanced and upgraded equipment. It could ultimately be a matter of life and death."
He also drew attention to the evolving challenges posed by climate change, noting that in recent years, the Fire Service has had to grapple with new challenges brought about by shifting weather patterns.
"Every year, and not just in Cyprus, firefighters are called to put out an increasing number of wildfires," he said. "The efforts have doubled, and we need to respond adequately."
Highlighting the commitment to bolstering firefighting capabilities, Kettis revealed that 296 new firefighting recruits had recently passed their exams and would be deployed to fire stations across the country.
"There is substantial interest from many people in becoming firefighters, with close to 900 people taking the exams. That is good news," he said. "We need as much help as we can get."
In an interconnected world, international cooperation among firefighters is of vital importance, especially when tackling the increasingly frequent and severe wildfires.
"International cooperation is key," Kettis said, praising Cyprus' active role in the global network.
"We have extended our assistance to Greece in combating the devastating wildfires that have plagued the region of Evros, sending a team of firefighters to aid our Greek colleagues."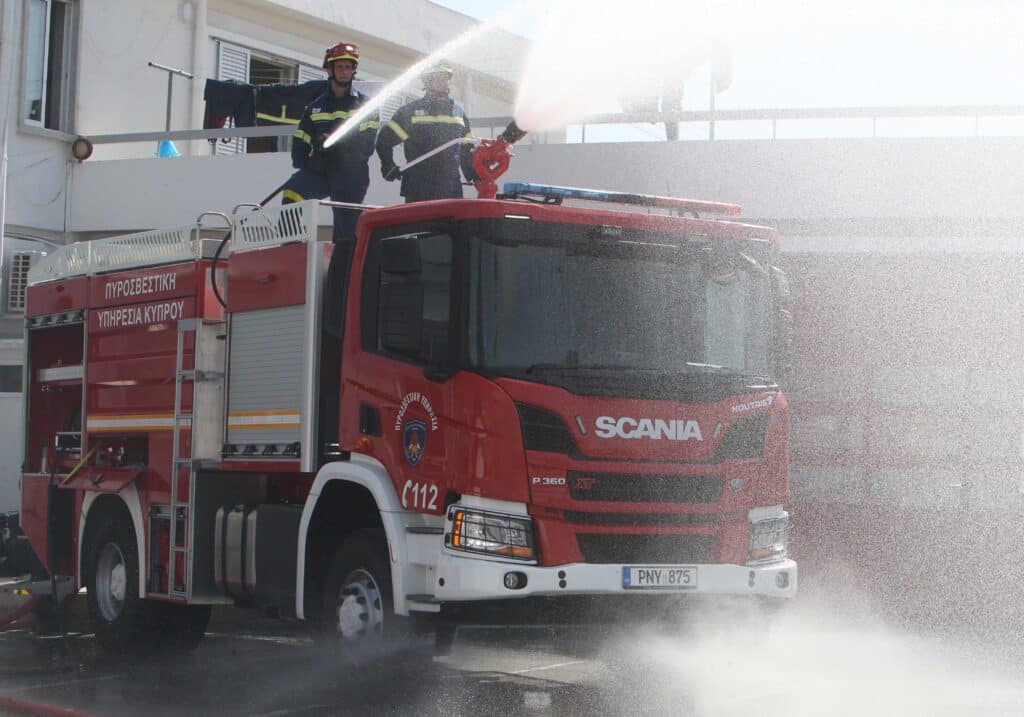 Since July 17, Greece has recorded as many as 80 wildfires.
Kettis underlined the memorandum of cooperation that Cyprus holds with several countries, including Greece, Israel, Jordan and Lebanon.
"This collaboration plays a pivotal role in coordinating international efforts against fires. Furthermore, as a member of the European Union, Cyprus is part of broader pan-European plans designed to outline potential strategies and responses in case of a need for cross-border firefighting assistance."
By constantly striving to enhance all firefighting capabilities with the introduction of new fire trucks and the recruitment of new personnel, Kettis said Cyprus is now better equipped to face the evolving challenges posed by wildfires and other emergencies in an era marked by climate change and its consequences.
"We stand ready to meet these challenges head-on, ensuring that our people are protected and its firefighters are well-prepared to respond to crises, both at home and abroad."