As Maritime Cyprus 2023 opens on October 8, the international shipping community emerges from the pandemic after a rollercoaster ride through the mother of all crises
John Ioannou, HR and Crew Management Consultant based in Limassol
Bloodied but unbowed, bruised yet not broken, ship owners have again proved themselves to be resourceful, adaptable, and above all incredibly resilient. In a world where everything is changing, the timeless values of hard work and discipline, competence and tenacity have again paid off and renewed the confidence of the international shipping community to overcome any challenge.
Ship owners have had an overall rough time since 2008, when the global financial crisis decimated the industry and caused freight rates to plummet across most sectors. The markets had been stabilising toward 2019, with different sectors reporting gains at various times, but the boom years of the early 2000's were still a distant memory. Changes to emissions requirements like the IMO 2020 sulphur cap and a shift toward de-carbonisation had ushered in a period of insecure reflection where ship owners questioned their relevance in a net-zero world and pondered how they could remain profitable without passing on the massive costs of 'greening' to consumers. And as the pandemic hit, they reverted to the well-worn strategy of cutting costs and hunkering down until the crisis passed. Vessels were idled offshore to meet the expected collapse in demand and non-essential deliveries, repairs, and dry dockings were postponed. In parallel, factories across the globe were shuttered and supply lines idled in anticipation to a complete halt in trade.
It was a depressing yet familiar routine that had played out many times before during smaller crises. Yet few could predict the absolute chaos that would ensue from a series of unexpected events that caught the industry entirely off guard. Chiefly, demand did not collapse. Instead, locked down consumers rapidly shifted to buying hard goods like home office equipment, health related items and packaged food and drink as they settled in to ride out the pandemic. As the vast majority of goods shipped internationally are done so by sea – much of it inside of 40-foot containers – the surge hit a greatly disrupted maritime supply chain that typically works on just-in-time principles for maximum cost efficiency. Bottlenecks choked the system at various points, creating backlogs and delays and sending costs soaring. Idled ships could often not re-start nor dock due to positive Covid cases, and many ports were inoperable due to large numbers of workers off sick or in quarantine. Moreover, health containment policies slowed down the movement of cargo for any ship that could get in, and any further distribution of goods by truck was hampered by border restrictions and testing mandates that saddled operators with extra costs.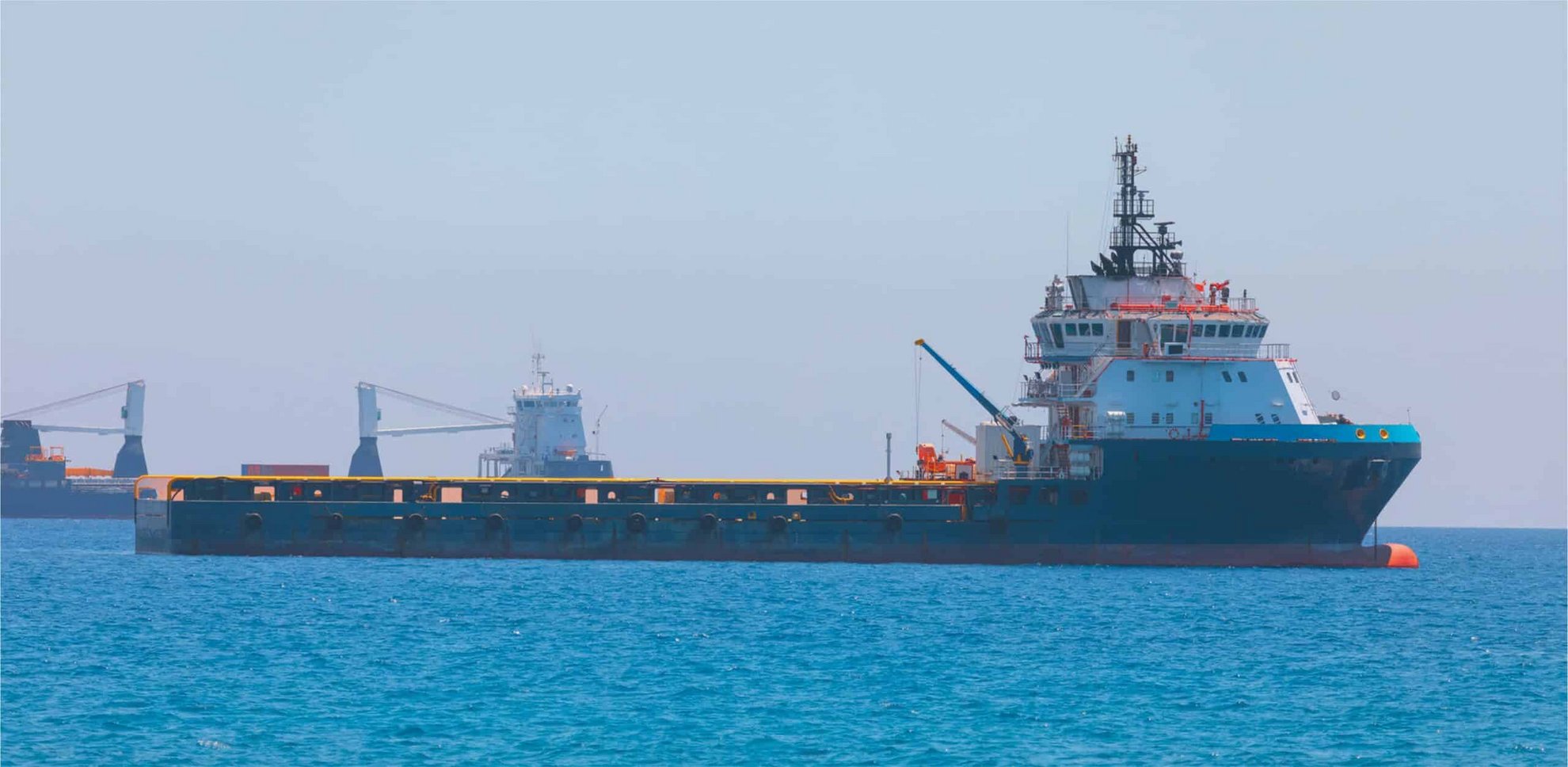 According to Ocean Insights, a leading shipping data provider, over a third of the containers transiting the world's 20 largest ports during 2020 failed to ship on schedule, and while international shipping costs can often be quite volatile even outside a pandemic, the resulting increases were unprecedented. The Freightos Baltic Index estimated that the cost of shipping a container of goods rose by 80 percent between November 2020 and January 2021 and soared almost 300 per cent over the year during 2020. FBX Global Container Freight Index, a measure of global shipping costs across major world routes put the cost of shipping a container from China to the US West Coast from around $1300 in February of 2020 to a peak of $20,600 in September of 2021. These increases were also reflected to a lesser degree in other freight sectors such as bulk, general cargo and tankers.
Ship owners quickly rallied, leveraging crisis management expertise they had gained from previous emergencies. Vessels were fast-tracked back into service and strategically positioned. Crew managers cashed in on any goodwill from their seafarers, convincing them to stay where needed and providing vaccines and PPE on demand. And, as bottlenecks cleared, the payoff came. Huge cargo backlogs meant that ships with lacklustre pre-pandemic earnings were able to swiftly up their day rates to record levels.
Making a killing
It has been said that shipping is a business where firms make a living and occasionally a killing, and seizing the moment paid off dividends. Leading maritime consultancies like SeaIntelligence estimated overall profits for the container industry at a record $12-15 billion during 2020. In Cyprus, the effect on the shipping cluster was delayed, yet no less remarkable when it arrived. The Cyprus Central Bank in their 2022 Ship Management Survey estimated total ship management revenues actually fell during 2020, sitting just north of €900 million and down 18 per cent from 2019, but surged to over €1.22 billion through 2022, reaching around 5 per cent of Cyprus's GDP as turnover and up 25 per cent year on year.
As freight rates skyrocketed, general price inflation followed, fuelled further by unprecedented levels of central bank money printing designed to prop up economies with generous fiscal stimulus packages that would temper the effects of lockdown. Moreover, as the worst of pandemic seemed to be abating, in February of 2022 Russia launched a full-scale invasion of Ukraine, further disrupting essential hydrocarbon and grain supply lines and sending a second inflationary surge across the global economy from energy price hikes.
This inflation storm still rages today, burdening consumers with the highest price increases in over 40 years. But for ship owners their most profitable run in recent history was generally over by early 2023 as port operations normalized and shipping costs returned to pre-pandemic levels. The collapse in freight rates was as steep as the climb, with Freightos, an online freight marketplace putting the cost of shipping a 40-foot container from China to America's west coast in January 2023 at $1,400, almost at pre-pandemic levels, and down 93 per cent from the peak of $20,600 in September 2021.
Nearshoring and re-shoring
The shock effect of the pandemic will reverberate for decades to come, and ship owners will again be tested by new opportunities and threats as they respond to fundamental shifts in the global economic structure. A Bank of America report in 2022 stated that 60 per cent of Fortune 500 companies have adopted new supply-chain risk management practices, and this is echoed by shipping firms using their pandemic profits to invest in other stages of the supply chain to ensure stability. Maersk, one of the world's biggest shipping firms, is investing heavily in buying up warehousing, logistics and freight forwarding operations. Other shipping giants are expanding investments into port infrastructure, with French giant CMA CGM buying out a 2.3 billion container terminal on the US west coast and Germany's Hapag Lloyd acquiring stakes in deepwater ports in Germany and abroad.
The pandemic has also speeded up diversification away from China, as the brutal lockdowns that paralysed the country exposed major over-dependencies and prompted an exodus to other manufacturing bases. Bloomberg reports that the US imported the lowest share ever of Chinese goods in almost 20 years in the year through July 2023, with Mexico and Brazil the big winners. The reshoring of US manufacturing that had been building since the late 2010's and was a major focus of the Trump presidency also accelerated, with a recent Forbes survey citing over half of American CEO's whose firms are dependent on manufacturing planning to reshore operations. Closer to home, Turkey and eastern Europe are emerging as manufacturing hubs as reshoring picks up pace, although the problem of raw materials required from the far east remains unsolved.
Dr Martin Stopford of Clarkson Research Services in an interview with World Finance believes the trend toward localised economies will continue: "In future decades, the focus is likely to be on regional rather than global trade… China is no longer cheap, and the developing countries are no longer willing to do deals for raw materials or to import foreign goods – they want to build their own economies." Simon Heaney, Senior Manager of Container Research at Drewry agrees: "The coronavirus outbreak has highlighted the danger of being over-reliant on one source…I believe these factors will lead to less China-centric shipping in the future."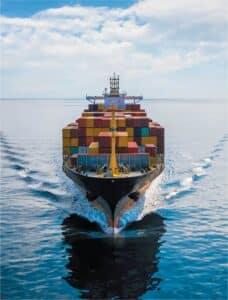 Local experts like Captain VS Parani, a senior maritime executive at an international shipping company based in Limassol take a more balanced approach. "Diversification of supply chain routes is likely as a risk-management tool, to correct trade imbalances, and for geopolitical reasons. But nearshoring may not always be possible as resources may be available at scale only in certain parts of the world. Neither does nearshoring always mean that the logistics costs are cheaper unless the transport infrastructure allows an equivalent economy of scale. Nearshoring initiatives in one region may also cause a change of flow in traffic to others – so it could well end up in a net increase in ton-mile demand". Ultimately, cost and necessity will drive changes in the shipping markets says Captain Parani. "The nature and size of the trade, economies of scale, port infrastructure, and environmental regulations requiring carbon footprint reductions are likely to continue being the driving factors behind vessel size and specifications."
Digital transformation
Covid also accelerated the trend of digitalisation, with the rise of 'smart' ports that leverage big data for predictive modelling and AI and blockchain technologies to increase efficiency and drive down costs. Europe's two largest ports, Rotterdam and Antwerp are both smart port forerunners, with Rotterdam aiming to have ships enter and leave the port autonomously by 2030 through its Smart Infrastructure program. Rotterdam is also pioneering an unmanned container terminal, where autonomous cranes load and unload ships using GIS, a technology that maps and analyses data based on location.
It's still about people
Big tech aside, seafarers are still what keeps ships moving – at least for now – and good digital connectivity during Covid was crucial for crew stuck on board for months past their contract end dates. The pandemic created a humanitarian crisis for ships' crews and amplified problems of burnout and exhaustion, with many seafarers abandoning the profession altogether. As such, ship managers now recognise the importance of crew mental health and wellbeing, with many now hiring Crew Welfare Officers within their crew management teams. Crewing departments, often used to handling seafarers with detached pragmatism are forced to adopt a more integrated HR approach where employee engagement and well-being are given greater importance and seen as essential to satisfaction and retention. This trend is likely to continue as shortages of skilled crew persist.
With the pandemic probably over, ship owners are back to just making a living again. Cushioned by record profits, and with renewed confidence in their ability to overcome serious challenges, firms must now leverage their collective expertise to tackle the colossal problem of net zero and carbon emission caps imposed by the IMO. And with shipping emissions already back to pre-pandemic highs, de-carbonising an industry that runs entirely on hydrocarbons will not be easy.
But, as the beleaguered ship owner will tell you, has anything ever been easy? Shipping by nature is a crisis magnet, and even on the best of days ship owners operate in the most hostile natural environment on earth. With the only certainty being that future crisis are inevitable, the only solution is to continue to learn and adapt, and to build on the tenacity, resourcefulness and expertise that served ship owners so well throughout the pandemic and has led them out the other side stronger and more resilient than before.