Three new firefighting aircraft are to be purchased for use by the forestry department, the government decided on Tuesday.
The decision was announced following an inter-ministerial committee meeting at the Presidential palace, chaired by President Nikos Christodoulides and attended by a number of key government figures including Interior Minister Constantinos Ioannou, Agriculture Minister Petros Xenophontos, and Justice Minister Anna Procopiou.
In addition to the purchase of the new aircraft, the committee resolved to implement stricter punishments for reckless behaviour leading to fires, further strengthen aerial forest firefighting equipment, reopen the forestry college, and upgrade the Civil Defence and Crisis Management Centre.
Speaking after the meeting, permanent secretary at the agriculture ministry Andreas Gregoriou explained that stricter punishments would be implemented from next spring, with bills set to be submitted to parliament in due course.
Regarding the reopening of the forestry college, he said this would be done "to provide basic training to forest officials and additionally train the general public, volunteers, and local government officials to be able to assist during natural disasters."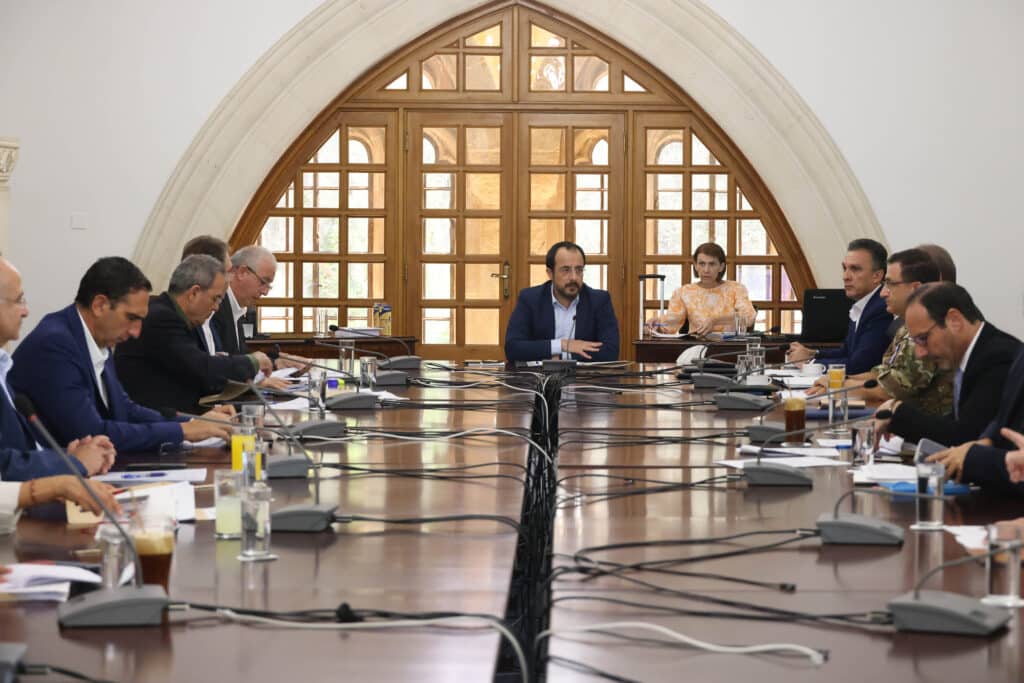 He added that the purchase of new aircraft and forthcoming changes to the operating structure of the forestry department's firefighting unit is being done "for the purpose of ensuring they will operate in accordance with European and international rules."
Additionally, he said the tender to purchase the new aircraft will be announced "within the next few weeks.
"The goal is to have eight firefighting aeroplanes and two helicopters at our disposal at all times," he said.
Despite the promises of more equipment, the matter of potentially adding more staff "was not raised" at the meeting, Gregoriou said. He added that the forestry department and the fire brigade "have been strengthened in recent years."
In addition, he touched on the issue of reported complaints regarding the forestry department using "old vehicles," saying "in recent years, the forestry department's budget has increased by almost 40 per cent and the implementation of a programme to upgrade the equipment and purchase new [vehicles] is in the works."
He added that recent months have seen "perfect harmony between all the services involved" in fire and other disaster responses, and that "there are service plans which are implemented on a case by case basis."
Regarding timetables set for the implementation of the various projects discussed at the meeting, he said proposals will be formally submitted to cabinet meetings "in the coming weeks" from the relevant ministries.