The debate on how to best eliminate the industry's carbon footprint is ongoing
By Costas Stamatiou, Vassilis Psyrras, and Andreas Christofides
Ten years since the entry into force of the Energy Efficiency Design Index (EEDI) (aiming at promoting efficient and environmental friendly technologies and equipment in the construction of vessels and setting mandatory design rules and requirements), with global shipping accounting for around 3 per cent of the worldwide greenhouse gas emissions (GHG) the debate on how to best eliminate the industry's carbon footprint is ongoing; and 2023 marked another milestone in the International Maritime Organisation's (IMO) race (not so efficient according to certain critics) to cut down the industry's GHG by at least 40 per cent by 2030 (compared to 2008) up to at least 70 per cent (striving for 80 per cent) by 2040, with 2050 being the organisation's ambition to reach as close as possible to a net-zero percentage.
January this year was the beginning of IMO's mid-term measures to fight GHG (a fight the organisation took up since the late 90's), with the entry into force of the energy efficiency standards (EEXI) and the annual carbon intensity reduction vessel rating program (CII).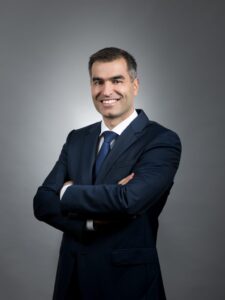 EEXI is a measure of a vessel's technical efficiency, assessing a vessel's CO2 emissions against its transport capacity. The value for each individual vessel must be below the required EEXI and is a one-off certification. CII on the other hand is a measure of a vessel's annual operational efficiency, with ratings between 'A' and 'E' (with required CII specified for different type and size of vessels). It is calculated by dividing the vessel's total annual CO2 emissions by the vessel's capacity, multiplied by the total traveling distance in the given year.
These measures (CII in particular) received much criticism by industry stakeholders, predominantly owners and managers, even before they came into force, claiming that not only they do not achieve the reduction of GHG but in some cases the result is the exact opposite, with less efficient vessels achieving better ratings, while certain trade routes end up 'penalised' because of the way the CII formula is calculated. At the same time, even if a vessel is 'E' rated, the regulations only require that corrective actions are taken so that the vessel achieves at least a 'C' rating in the following year. In addition, other factors outside the vessel's control (such as weather, congestion, distance etc.) may have a considerable impact on a vessel's CII rating.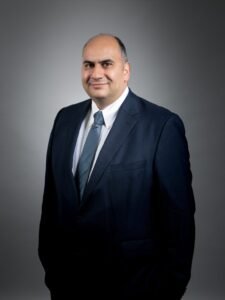 Arguably, the intention is not to penalise owners or force tonnage out of the market but to use 'soft' force to bring the entire industry in line with IMO's plan on cutting down emissions. Yet, it remains to be seen if in the long run this will give rise to a fragmented market, where better ratings mean better freights; accepting that the CII is flawed, it means that it is not the most eco ships that will be rewarded but rather those with a better CII management team that can produce better results for their vessels.
On a practical level, charterers and owners are on bras de fer terms, with owners interested in maintaining or improving their CII ratings, sometimes at the expense of speed and cargo-carrying capacity, and charterers in need to maximise the vessel's returns, pushing owners to comply with their lawful employment orders (for speed and cargo). Efforts to bring the competing parties to terms, such as the BIMCO CII clause and its variations (or other tailor-made solutions), can only go that far but for now there is no golden rule to follow and even such efforts have received heavy criticism as being one sided.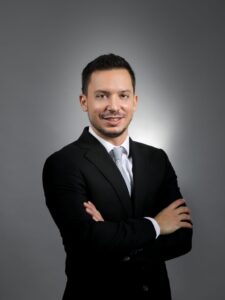 As the year ends, the industry prepares also for the implementation of the EU Emissions Trading System (ETS) (a 'cap-and-trade' system already in place for other energy-intensive sectors in the EU) that for shipping will come into force on January 1, 2024. This is the EU's response to reduce GHG in maritime transport applying its carbon pricing regime for vessels traveling between EU countries but also between an EU port and a non-EU port.
Implementing the EU ETS add additional considerations for owners and managers and charterers, creating not only administration issues, but most significantly operational and commercial issues especially as to how the cost and responsibility for compliance is allocated between the parties.
Reducing the carbon intensity of the maritime industry is now more than ever not simply a hallway conversation but a reality embraced by all stakeholders; a reality that requires all interests, competing or not, aligned as to the outcome. The years to come will see the entry into force of even more regulations that will test the industry's strength and efficiency towards a greener future. Admittedly, they are not perfect, nor do they produce the exact desired outcome and we can expect them to be revisited and revised in the years to come (CII is scheduled for review in 2026); but they are here to stay.
With careful planning, these can also become a helpful business tool, opening new commercial opportunities. Adapting and understanding them and then implementing them may not always be a straightforward matter and the impact these may have on the commercial operations of a vessel must be considered well in advance. While sticking to this noble cause, owners, managers, and charterers must consider carefully not only their existing contractual arrangements but also those to come in the near future.