In recent years, around 10,000 Israelis have made Cyprus their home
The size of the Israeli community in Cyprus increased by a quarter in the past week as Israelis fled the aftermath of Hamas' horrific surprise attack and Israel's bloody response.
The community's only relief was in knowing they at least were safe, though most certainly not unaffected.
"Everybody is horrified and shocked. Almost every person in our community knows someone who was killed in the Israeli massacre," Cyprus' Chief Rabbi Arie Zeev Raskin told the Cyprus Mail.
By Thursday, more than 2,500 Israelis had sought sanctuary in Cyprus where the local Jewish community has come to their aid, the chief rabbi said.
Their numbers have swollen the around 10,000 Israelis who have moved to Cyprus in growing numbers in recent years.
Raskin explains that before the violence last week, the push factors for Israelis have been increased tensions within Israel and the high cost of living. Most commonly, it is young families wishing to move to the island. Around 3,000 families now call Cyprus home.
Israeli Prime Minister Benjamin Netanyahu's contentious judicial overhaul has been the cause of mass protests for months on end, that culminated in tens of thousands taking to the streets.
In a shocking twist in July, thousands of reservists stopped reporting for duty, in what Netanyahu described as "insubordination".
Quite apart from the horror unfolding in Gaza and Israel this past week, Cyprus is seen as a safe, attractive place to invest. In recent years, energy, security, tech startups and fintech firms have been built up. Israelis have also bought up hotels and hospitals and invested heavily in property.
"Israel is a world leader in technology, especially in sectors which are also important to Cyprus We are seeing a lot of recent interest in Cyprus both from Israeli investors but also startups with Israeli founders," said Demetrios Zoppos, partner at 33East (www.33east.vc), the European Investment Fund-backed Venture Capital fund for Cyprus.
"Cyprus is seen as an attractive entry point into Europe, whilst having such close proximity to Israel. Cyprus has a lot to learn from Israel in relation to technology."
"Israelis have made many investments in the Paphos district," George Mais, chairman of the Paphos Chamber of Commerce, said on Wednesday.
These investments have been directed at tourist and hotel units, as well as in apartments and larger residential properties.
He said the money flowing into Paphos' economy from Israelis is made both in the form of investments as well as in property purchases, with those purchases being made either for use as holiday homes or as buy-to-let properties.
Whatever their reasons for coming, there is a pervading sense amongst Israelis in Cyprus that they made the right decision – and, in the light of last week, just in time.
One Israeli man, who only gave his first name Gadi, moved to Cyprus four months ago with his wife and three children.
"Everything is calm here. We don't have the stress we had back home." Originally from Ashdod, Gadi explained that the situation in Israel in the past year meant no one felt calm.
"We were always stressed, keeping each other updated on WhatsApp, through calls to make sure everyone was OK.
"The society in Israel changed. It's not just the stress, it's the violence. We avoided leaving the house at some point, it was never calm."
He said that he, along with many of his friends, made the choice to leave the country and go elsewhere, in an attempt to seek out a better lifestyle, especially for the children.
"Some went to Portugal, some to Cyprus. We just wanted to leave…After seeing what happened in Israel, I'm so glad I took this decision."
He initially arrived on the island seven months ago considering an investment opportunity but said as soon as he arrived, his first thought was this was a place to live.
It was a snap decision and in a space of a few weeks, he had purchased a home for himself, wife and three children.
Gadi explains that compared to Israel, Cyprus is very affordable. "It's close enough to home but far enough to feel safe."
Although he says he never expected the violence in Israel to ever be this bad, he felt nothing but relief that he got out with his family.
The phenomenon has been observed for years now, with even Israeli press publishing articles calling Cyprus the 'second Israel' and a place with 'villas, maids and no rockets'.
Larnaca-based lawyer Elias Christou said since 2013 he has worked with many Israeli nationals who wanted to move to Cyprus, but this number "skyrocketed" in the past three years.
"Paphos is popular because it's close to the beach and a quaint city. Limassol is the more established destination with more investments and the casino which has an allure," he said. "Larnaca is up and coming, close to the airport, Ayia Napa and Protaras and it also has a good synagogue doing great work, helping a lot of people."
Since the violence unfolded, he said many had reached out to him as they look for an apartment to move to.
Amid the developments in Israel, security measures around Israeli interests on the island have been increased. Raskin however says this is not enough.
"We are very thankful for the security provided by local authorities during the past few days. However, we believe that security measures around Jewish institutions, especially kindergartens and schools should be constant."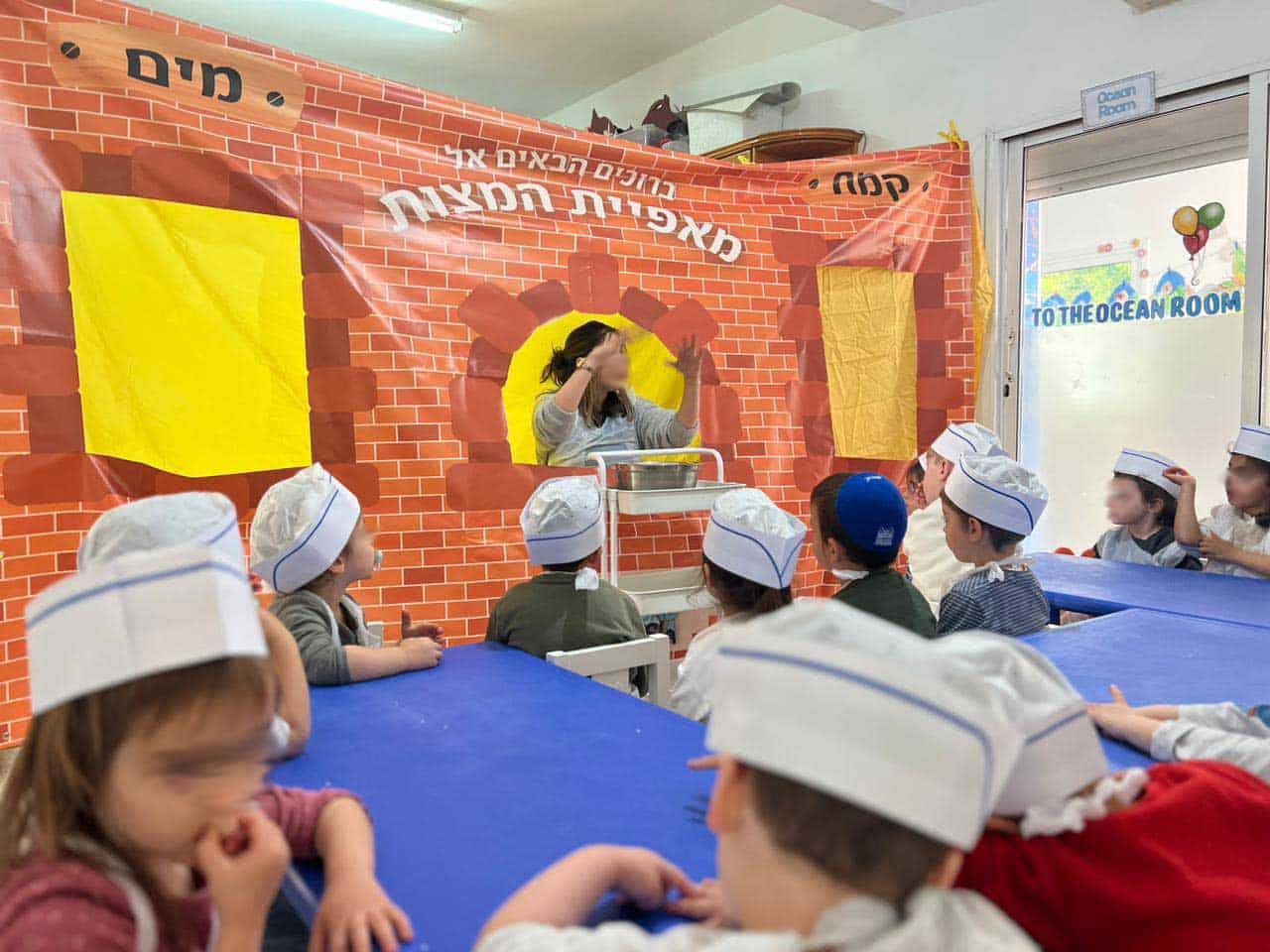 With the largest Jewish community of the island based in Limassol, numbers are also growing in Larnaca and Paphos.
The growing community on the island has made the adjustment easier, another Israeli national who did not wish to share his name said.
With two Jewish schools in Cyprus catering to the community, Raskin explains many families choose to send their children to local schools, but many opt to stay close to tradition. The schools are in Larnaca and Limassol offering kindergarten and nursery facilities with about 40 students each in the respective city.
As the situation hangs in the balance, so far Cyprus has become a quick refuge for people flying from Ben Gurion and Tel Aviv airports trying to find a safe place.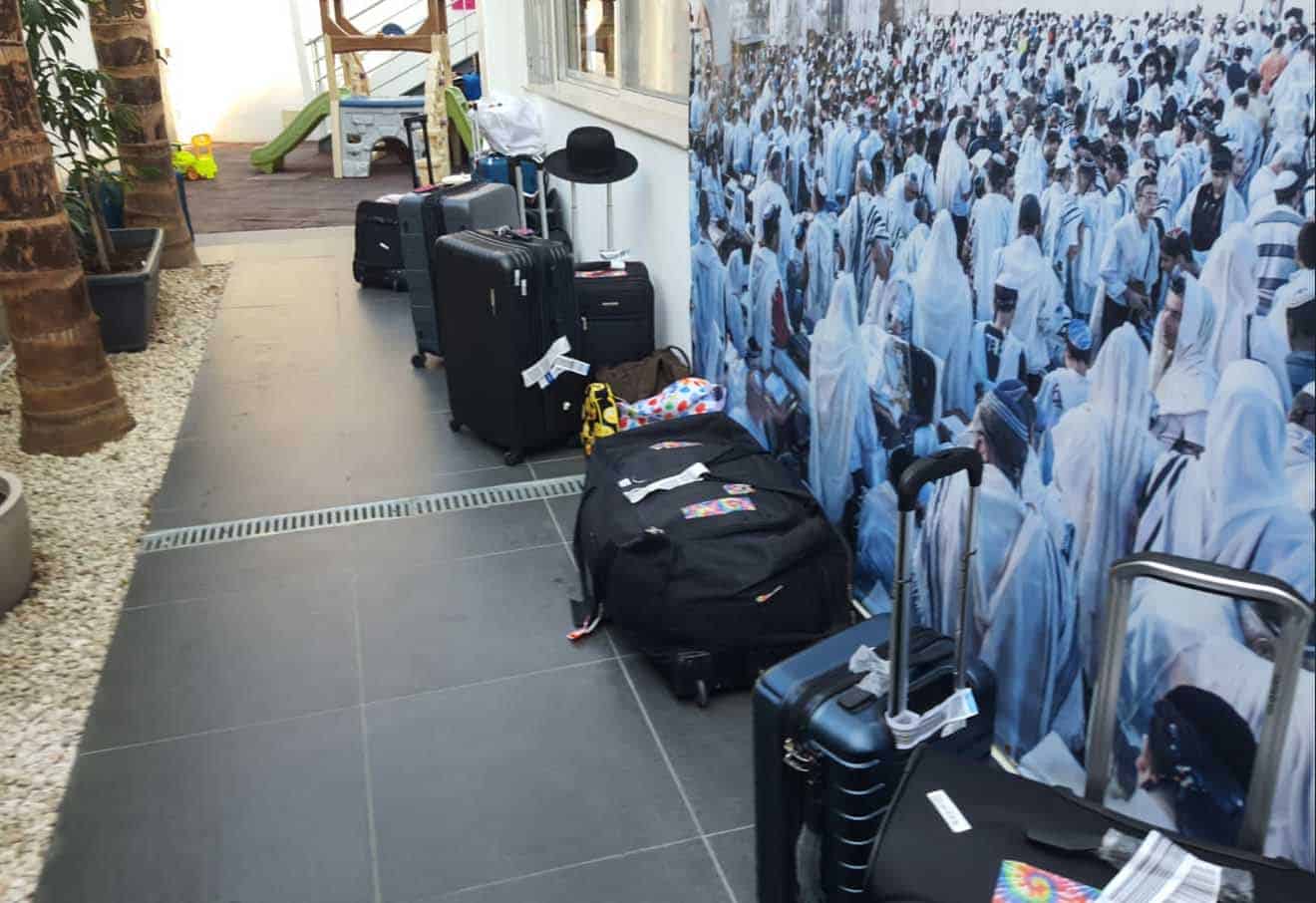 Meanwhile, Cyprus' government is bracing for a potential influx of refugees. Interior Minister Constantinos Ioannou phrased it diplomatically earlier saying this week, saying the refugees were expected from "the region" as a result of the crisis.
Should the current reality continue, the UN is expecting a large number of displaced people.
"The first year living here will be tough but in the end, it will be OK. I'm glad we're safe," Gadi said.
But Raskin's first priority is finding somewhere for the influx of Israelis to stay.
"I just got off the phone and there are another 150 people on their way here now, with zero plans of where to stay, where to eat and how long. Nothing."
An informal network of Israelis was working in every Cypriot city to offer first response aid and accommodation, he said.
"For us as a community we need to open arms, hug them all and receive them safely."