Both Cyprus and China have wide ranges of cultural heritage, bringing them together and influencing countries around the world finds PAUL LAMBIS
For centuries, China and Cyprus have been countries with cultural influence associated with their vast history, distinctive arts and crafts, and traditional practices that have inspired almost every corner of the globe in some way.
The Chinese city of Fuzhou has a history spanning more than 2,000 years. The city has developed a deep folk culture and customs that are rich in local flavour and colour that have become part of ordinary people's daily lives. In fact, Fuzhou is renowned for its 16 national intangible cultural heritages, which include Shoushan stone carvings, cork art, a rare martial arts style, and Minju opera.
While Cyprus may not be comparable to China geographically, it does have a rich history dating back centuries, as well as its unique traditions that have been maintained over the years and have become famous around the world.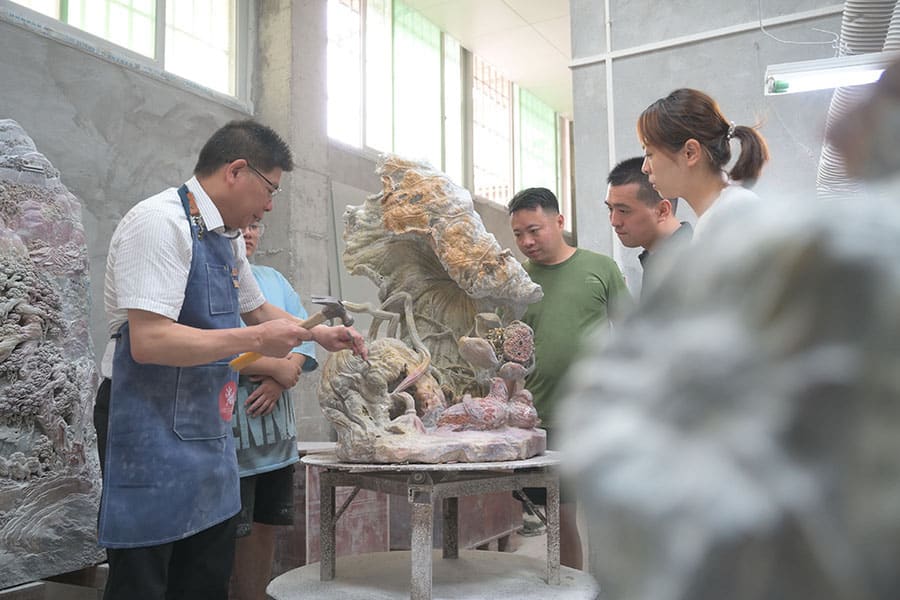 Chen Lizhong is a Shousan stone carving artisan based in Fuzhou, known in Chinas as a national inheritor, an art designated as part of China's national intangible cultural heritage in 2006.
The carving stones are mined in the northern Fujian village of Shoushan and can be traced back to the Southern dynasties, when they were utilised for making handicrafts, as well as during the Ming dynasty for the creation of seals.
Lizhong is a national-level craft art master, and teached the centuries-old technique to his students from his workshop in Fuzhou.
In Cyprus, continuing traditional practices has been at the core of the work of the Diatehnon Arts and Culture Centre in Limassol since it was created in 2015, bringing together a team of enthusiasts led by Manolis Hajimanolis.
From the creation of string instruments such as the modern guitar and the mediaeval lute to iconography and portraiture, which examines methods passed down from Byzantium to the present, to ceramic techniques and methods from the Bronze Age, including contemporary ceramic art and design, the goal at the centre is to reinterpret these traditions "so that they can be used creatively and effectively in the modern context of our times," according to Hadjimanolis.
Back in China, Fuzhou cork carving was designated as part of China's intangible cultural heritage in 2008, honouring the contribution of skilled, imaginative hands of artisans such as Wu Yihong, an inheritor of this traditional and distinctive profession.
Cork carving, while renowned for its sheer beauty and intricacy, is also a reflection of philosophy and folklore. The vast majority of Yihong's exquisite, light, lively, three-dimensional cork artwork depicts pastoral scenes with trees, buildings and wildlife.
Through her own work, Paphos artist Elli Lestas seeks to highlight the importance of respecting every aspect of the environment, working in harmony with the natural environment of Cyprus.

Using natural, raw materials found in nature, including seeds, Lestas creates unique art on natural objects, while raising environmental awareness and advocating alternative ways of behaving for the good of the planet.
Dishuquan, also known as Dog Boxing, is a widely recognised martial arts technique introduced to Fuzhou in the early 1930s and has been acknowledged as a national cultural heritage of China.
Although an extension of other martial arts styles such as Muay Thai, Dragon Kung Fu and Zui Quan, Dishuquan is unique in that it focuses on takedowns and ground combat while frequently taking advantage of techniques from an inferior position.
Lin Zaipei recognises the emotional and physical benefits it offers, including increased confidence and flexibility, improved social skills, self-discipline and stress alleviation.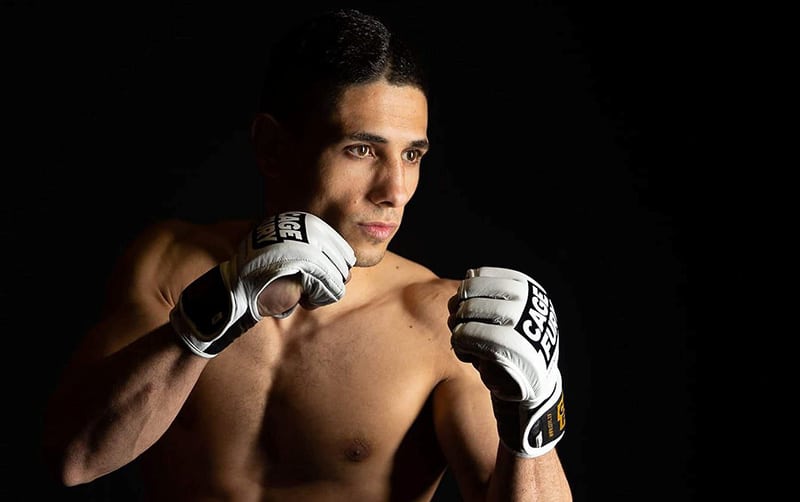 Similarly, Paphos-born Charalampos Grigoriou was encouraged to join a Muay Thai and kickboxing club in his hometown to overcome his aggressive tendencies, allowing him to embrace the benefits of martial arts and focus on mental clarity while reducing anxiety and stress.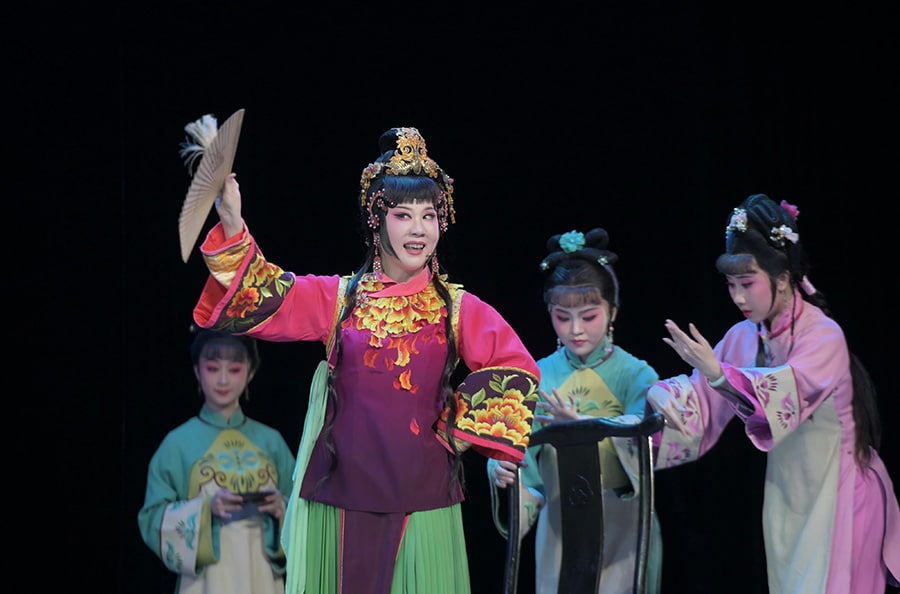 Finally, both Chen Qiong and Mariza Anastasiades are great opera artists who have won the hearts of audiences around the world with their dedication to and passion for opera.
Qiong is an inheritor of Minju Opera, a 300-year-old traditional form that recently gained recognition among China's intangible cultural heritage.
Anastasiades' repertoire ranges from the Renaissance and Baroque eras to contemporary music, and she commands a commanding theatrical presence both in Cyprus and abroad.
About Mirror of Culture
Mirror of Culture is a joint initiative of the Cyprus Mail and the Chinese embassy. It highlights the parallels between Cypriot and Chinese culture to set an example of acceptance, respect and understanding among the various cultural communities on the island, recognising the fundamental importance of culture.
Culture is the universal language that transcends many barriers, including language and geography. The aim is to work with diverse cultural communities in Cyprus to share and promote our vibrant cultures to further bolster the bonds among all the people of Cyprus and celebrate the diversity of cultures in the world.
Furthermore, the initiative understands the importance of cultural preservation, which is an important way for us to transmit traditions and practices of the past to future generations.
View the video on Cyprus Mail's YouTube Channel: LINK