Home to Aphrodite and the wedding place of kings, the island has a wide appeal says PAUL LAMBIS
The world has no shortage of picturesque destinations, and them being deemed a romantic getaway can be a draw for couples. And Cyprus exudes romance in every corner, enchanting visitors' hearts year after year.
From charming cities steeped in history, religion, culture, and gastronomy, stunning coastal resorts adjacent to the inviting waters of the Mediterranean, idyllic mountainous retreats nestled within the pine-clad slopes of Troodos, or a simple village with its taverns and hospitable locals, Cyprus is a great romantic tourist destination.
Many ancient literary works and archaeological sites underline the island's strong connection to Aphrodite, goddess of love, beauty, pleasure and procreation. There are various sanctuaries devoted to her on the island, including several locations that have been extensively promoted overseas, attracting crowds of tourists each year to Cyprus.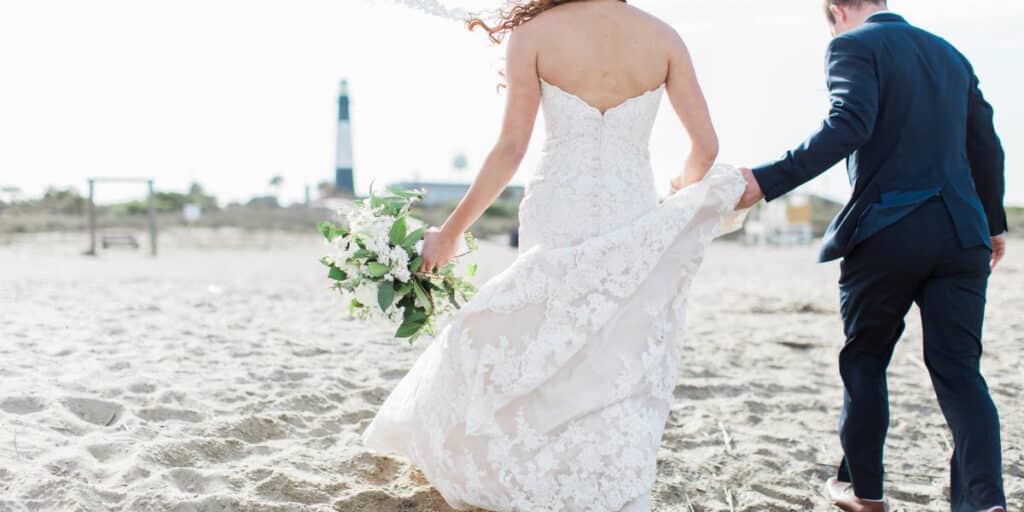 While the omnipresent Aphrodite can be found in every corner of the island, from her impressive birthplace in Paphos to the sanctuary in Kouklia and the natural grotto in Latchi – where the goddess is said to have met her lover Adonis on several occasions – to her marble statue at Nicosia's archaeological museum, the island also belonged to another queen, who acquired it as a love token from two of her romantic liaisons.
Although Julius Caesar initially gave the island to Cleopatra, Queen of Egypt, it was re-gifted to her after his death by Roman General Mark Anthony in 40BC. In both instances, the gesture was regarded as a wonderfully romantic gift, but it was also a political and strategic location for any king or queen.
Of course, Julius Caesar and Mark Anthony are remembered as Cleopatra's tragic star-crossed lovers who were killed in their prime in a dramatic and bloody conflict, but for the sake of romanticism, we shall ignore the tragedy in this narrative.
As the island of love, it is no surprise that Cyprus has hosted innumerable weddings over the years.
The romantic island of Cyprus has something for everyone, from secluded and private locations to resorts that can accommodate hundreds of people. The allure of the island as a wedding venue, combined with water sports, sun-soaked beaches, breathtaking landscapes, as well as budget to upscale eateries, makes Cyprus a popular choice.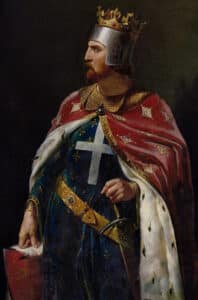 But the island is also recognised for hosting the only royal wedding outside of the United Kingdom, that of King Richard I and Berengaria of Navarre in the 12th century.
Richard I had a long and eventful life, from rebelling against his father to being arrested by the Duke of Austria and subsequently conquering the island of Cyprus. Although his exploits in Cyprus are not widely known, his capture of the island was entirely by chance.
Berengaria was chosen as wife to Richard I by his mother, Eleanor of Aquitaine. The marriage would include a dowry, which would assist Richard finance his efforts in the Third Crusade.
However, when Eleanor, Berengaria, and Richard's sister, Joan of England, were shipwrecked off the coast of Cyprus while travelling to the Holy Land, and captured as prisoners by the ruler of Cyprus, Isaac Comnenus, Richard diverted his expedition to Cyprus to free them, defeating and capturing Comnenus and conquering the island.
The couple are believed to have married in a lavish ceremony in Limassol, during which the oldest wine in the world, Commandaria, was served: "the wine of kings and the king of wines," as King Richard the Lionheart said during his wedding reception.
Although Richard's affections for his wife were only formal due to the marriage being a political rather than a romantic union, other historians believe the couple grew to love one another.
Whether it's the influence of Aphrodite, the allure of the island being the love token of Ancient Egypt's most famous daughter, or its historical wedding ties to one of England's most reputable monarchs, Cyprus is arguably one of the most romantic places in the world for a break or event to get married.
But even if Cyprus does not steal your heart, the Cypriot way of life, its unique cuisine, incredible landscapes, magnificent history, and so much more will leave you captivated for life.