Cyprus cannot be used as a base for war operations, President Nikos Christodoulides said on Saturday, as reports alleged equipment, arms, and forces from the US and UK were being flown out of RAF Akrotiri to Israel.
"There is no such information, our country cannot be used as a base for war operations," he said.
Speaking after the 6th Mediterranean Symposium by BPW, Christodoulides added that Cyprus has shown a humanitarian approach on the matter of the crisis in the Middle East, placing emphasis on the steps being made for a humanitarian aid corridor for Gaza, and on the evacuation plan for foreign nationals wishing to leave Israel.
The report, which was on UK Declassified citing Haaretz newspaper in Israel, said that the US was using Akrotiri to supply arms to Israel in the continuing attack on Gaza, following the Hamas attack on Israel last month.
According to information from Declassified, US weapons and equipment are likely being delivered to RAF Akrotiri from US bases in Turkey, Spain and Germany.
On October 18 and 24, the US flew two huge C-17A Globemaster military transport planes to RAF Akrotiri from its air base at Rota in southern Spain. On October 25, the US flew another C-17 to Akrotiri from Ramstein air base in Germany, the site of NATO's air command, the report said.
The C-17 is capable of transporting 134 personnel and many types of military equipment, including Abrams tanks and Black Hawk helicopters. According to the US military, the C-17's role is to "rapidly project and sustain an effective combat force close to a potential battle area".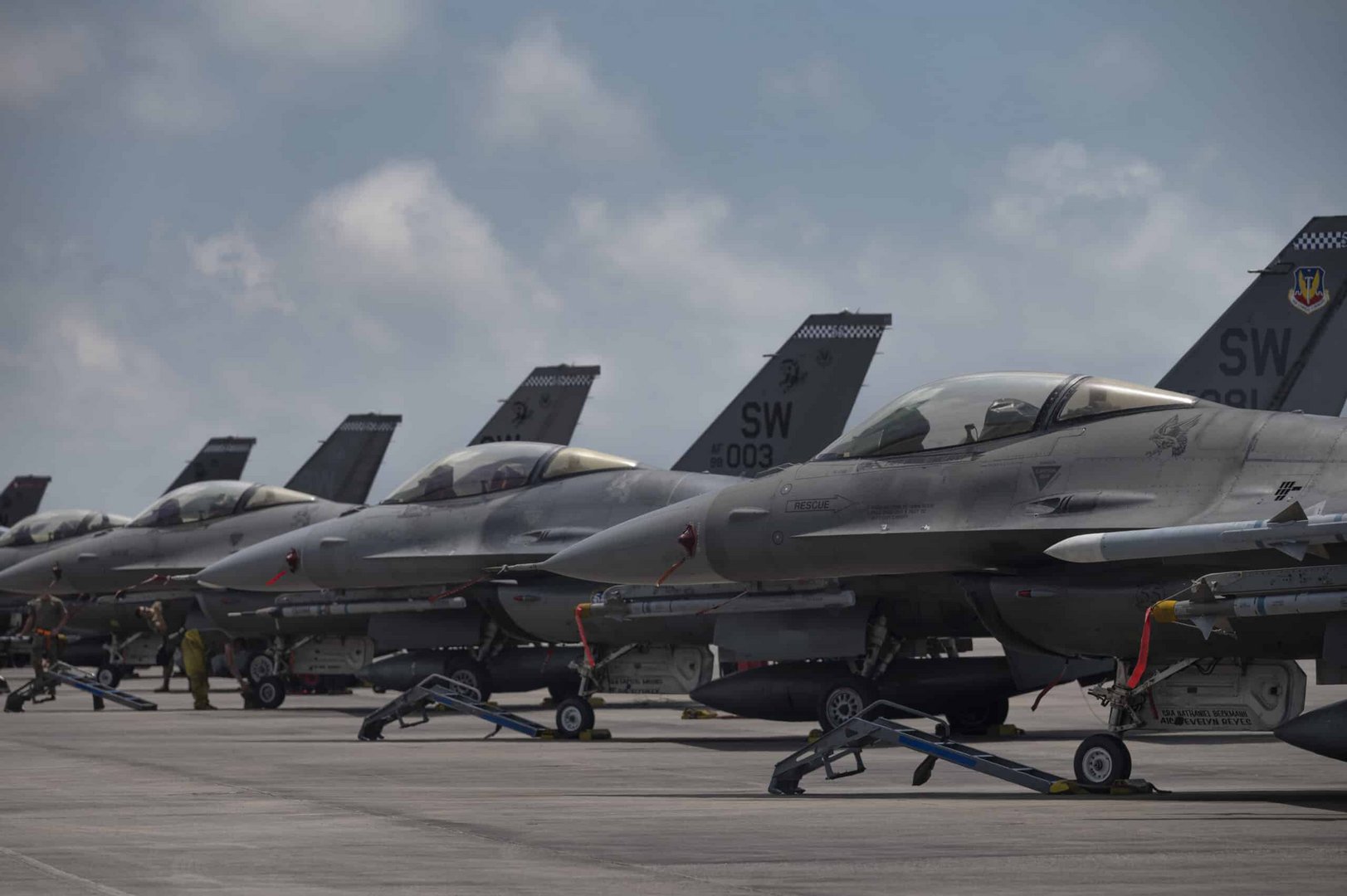 "In response to the situation in Israel and Gaza, we are working with international partners to de-escalate the conflict, reinforce stability and support humanitarian efforts in the region. Any use of UK bases will be in line with these objectives," the UK Ministry of Defence told the Cyprus Mail.
But it is standard practice for the MoD to routinely authorise requests for limited numbers of allies and partners to access the UK's air bases.
According to the report, on November 5, a US C-130J Hercules military transport aircraft flew from Adana in southern Turkey to RAF Akrotiri. Adana is home to the Incirlik air base, a major US facility with 5,000 American personnel. The Hercules can carry 128 combat troops and 19,600kg of cargo.
Last week, a similar report on Declassified said it had counted a total of 33 flights made by the country's Royal Air Force (RAF) between the base and Tel Aviv. They added that flight records dating back to August 6 showed no British military flights between Akrotiri and Israel before the outbreak of violence.
In response, the British defence ministry said that "the RAF has operated 17 flights into Tel Aviv in order to support the UK's diplomatic engagement in the country as well as to assist with the departure of British nationals.
"None of these flights transported any lethal aid for foreign nations," it added.
Cyprus has been pushing for the island to be used to create a humanitarian aid corridor for Gaza.
Asked whether there is any news regarding the creation of such a sea corridor, Christodoulides said on Saturday: "We are moving forward, all procedures are progressing, especially at national level. I will have a series of contacts in the next few days. I will be visiting countries in the region, we are in contact with both the United Nations and the European Union and we hope that soon this plan, which is the only one discussed at the moment by the international community, will become a reality through actions".
Christodoulides will be heading to Jordan and Egypt in the coming days to discuss the matter further.