The countdown to Christmas has begun and Starbucks stores are the ultimate meeting point that bring us all closer to the magical and warm spirit of the holidays. Whether it's that first nostalgic sip of a beverage from the cherished red cups that mark the beginning of the cosiest season, or a coffee meeting with a loved one in our own space, the connection magic of the unique Starbucks experience brings us together.
In the countdown to the festive season, invitingly decorated Starbucks stores and baristas await us to create unforgettable moments with loved ones and friends. This Christmas, we come together at Starbucks to experience joy, warmth and carefree times together! And a brand new range of beverage selections, along with classic favourites, take us once again into the magical world of the holidays: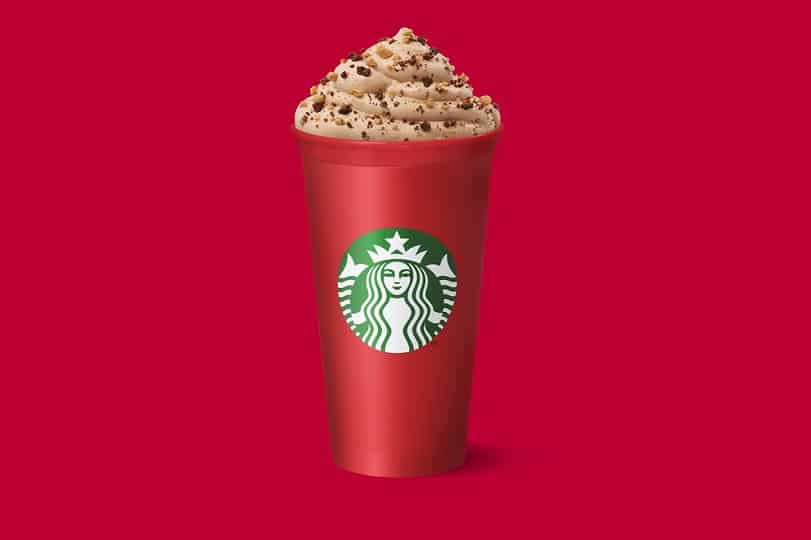 NEW Hazelnut Crunch Hot Chocolate: chocolate lovers unite! This new chocolate-filled option will blow your mind. Rich cocoa powder is steamed and blended with velvety milk, topped with roasted hazelnut flavours, topped with chocolate-flavoured whipped cream and garnished with a crunchy hazelnut topping.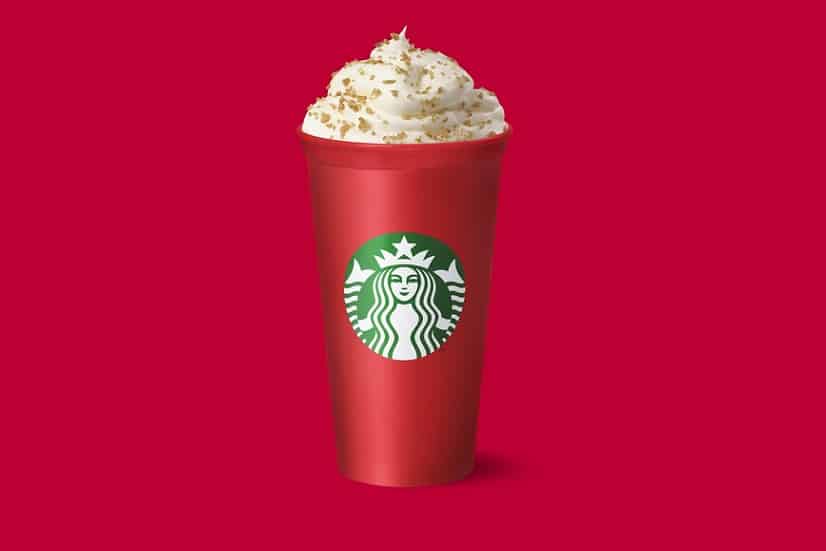 Toffee Nut Latte: It's no coincidence this has been the epitome and traditional Christmas flavour at Starbucks for so many years, with its uniquely rich taste and creamy texture. Shots of espresso combine with velvety steamed milk, delicious caramel and hazelnut flavours from the unique Toffee Nut syrup, topped off with whipped cream and caramelised nut flakes. The beloved beverage is available to enjoy hot, cold or as a Frappuccino® for cosiest winter times.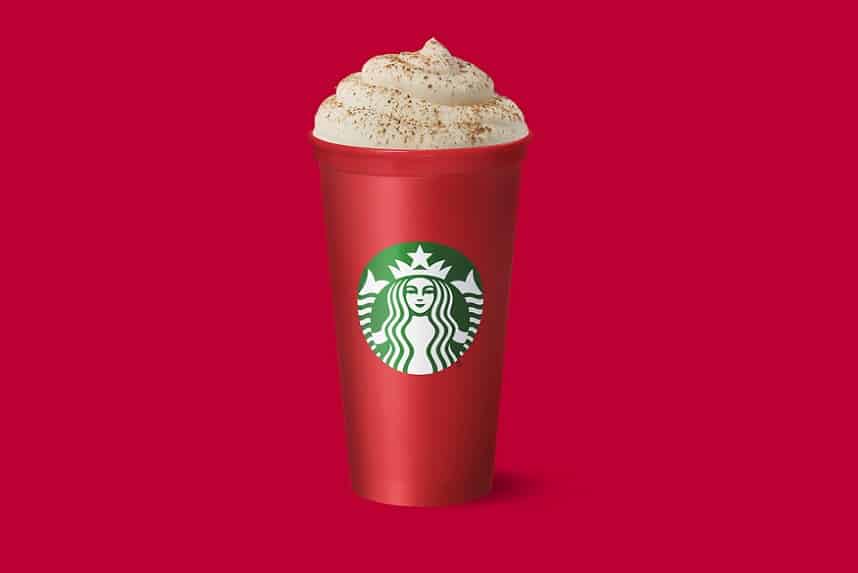 Gingerbread Latte: One of the most festive drinks that symbolises the start of the Christmas season all over the world. Sweet and slightly spicy, with Gingerbread flavours, it is harmoniously combined with shots of espresso and velvety steamed milk. Finished with a whipped cream and crushed cookie topping. From the very first sip, it takes us on a wintery journey. Available hot, cold or as a Frappuccino®.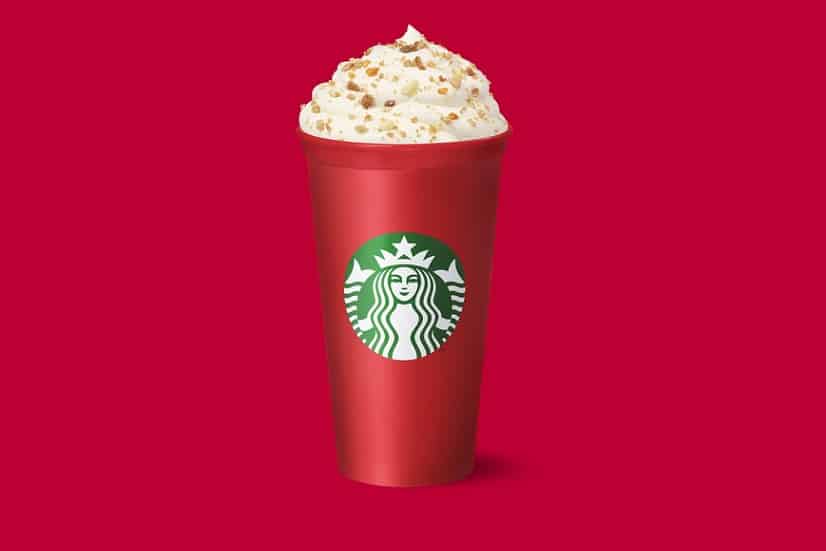 Caramel Waffle Latte: The ultimate version of our favourite waffle, in the form of an irresistible drink. Inspired by well-loved caramel waffles, this beverage is our sweetest temptation this Christmas. The intense Espresso Roast, blended with milk and caramel waffle flavour, creates the most explosive taste. It is topped with whipped cream and bits of caramelised waffle, together with spices to elevate the treat. Also available as Frappuccino®.
Starbucks™ Christmas Blend. A rich and intense taste that takes us to northern climes while warming us up from within, any time of the day.
Starbucks™ Christmas Blonde Roast: Distinguished by notes of spicy orange and fig, bringing out the softer version of the traditional blend. A great choice that brings the joy of the holidays into every home.
Another unexpected addition comes to thrill us this Christmas with the new Starbucks™ Christmas Blend Espresso Roast with notes of sweet plum and roasted vanilla, perfectly suited to the season. A festive combination of aged Sumatra beans and earthy beans from Asia/Pacific and Latin America, with a complex flavour, full body and low acidity.
The link between all the festive blends are the perfectly-aged Sumatra coffee beans. The three festive coffee varieties are ideally paired with distinctive notes, such as ginger, cinnamon, orange, cloves and/or nutmeg.
Meanwhile, even more great Christmas gift options for us and our loved ones await, with festive coffee accessories from the signature Starbucks collection, as well as ornaments to share the holiday spirit.
A wide selection of iconic holiday mugs, glittery thermoses, sparkling water bottles, and red reusable cups are great gifts for the coffee lovers in our lives – as is the Starbucks card. Topped up with the credit amount of our choice, our loved ones can use it to purchase the beverage or coffee accessory of their liking.
As in years past, Christmas begins at Starbucks, letting us gather and enjoy the cosiest of times, together!