It's impossible to write anything about this year, without the Covid 19 pandemic as a backdrop.
The deadly virus created a tsunami of devastation for so many, wrecking lives, jobs and the economy and tearing families apart. Many lost loved ones with the added suffering of not being able to say their goodbyes.
Airports closed, flights were suspended, hotels struggled, people lost jobs, hospitals grappled with increased numbers of patients and operations were cancelled. But, then a glimmer of hope emerged.
As with other towns in Cyprus, Paphos suffered badly, and more than some, as it's reliant on tourism which was all but non-existent this year. In addition, many of the residents are from overseas – some are elderly – with no family to support or to help them.
Paphos showed an amazing outpouring of love and care for each other and a community spirit to celebrate. People came together to try to alleviate some of the negative impact the virus on others.
Neighbours checked in with one another, some did shopping for others that are in 'high risk' groups, errands were run, banking undertaken, meals were cooked and a general feeling of hope and kindness started to take root. And like the virus, it spread, bringing with it a real sense of how a community should support each other.
Volunteers signed up to new Facebook groups, food was donated, collected and distributed, and although similar actions happened all over the island, Paphos showed itself to be a hub of hope.
In Peyia in Paphos, one businessman who was forced to shut his restaurant during the first lockdown, decided to roll up his sleeves and do what he could to feed those in need in the district.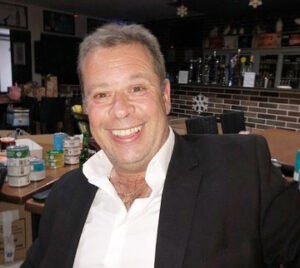 Tony Theo, owner of Chalkies Bar in Coral Bay in Peyia which recently closed again due Covid restrictions, along with a group of volunteers, began helping hundreds of families in the Paphos district. As the pandemic swept Cyprus and a first lockdown was ordered in March, many people lost their jobs, he decided to step in.
To date, the group have managed to serve and deliver in excess of 12,000 hot, free meals to those that need it, and all from their own pockets and from donations.
The volunteers had been hoping to cook Christmas lunch for those in need, but due to recent measures were unable to and so delivered Christmas parcels with ingredients for people to cook at home, and all while his own business remained closed.
For those that had no way to cook, the volunteers cooked and delivered Christmas lunch on Christmas Day.
"I just felt that I couldn't abandon these people as they are still struggling," he said.
He also started a 'pay it forward' scheme which saw members of the public buy vouchers for participating venues which could be redeemed by those in need for a hot meal.
Local Radio Station Rock FM ran a regular feature where listeners could thank those that were helping them during the lockdown and a stream of requests poured in, highlighting how many hundreds of people were doing things for others.
Shopping, dog walking, medicine collection, talking on the telephone and video calling to combat loneliness, cooking, laundry, general errands and school runs were all on the ' A Great Big Thank You' list.
One such thank you was for Paphos resident, Elaine, who was volunteering to help those that needed assistance in the Paphos district. She was put forward by a woman named Jules who had to isolate due to medical reasons.
"Elaine shops for me every week and also goes to the pharmacy for me. Without her I don't know what I'd do and I'm so grateful," Jules said.
A spokesman for the radio station said: "It really was a wonderful to see how Paphos came together, and it was so uplifting and touching in such difficult times."
And, ahead of Christmas, an anonymous permanent resident of Paphos donated the sum of €10,000 to the municipality in the form of gift boxes. These were distributed by the local authority to help residents in Paphos that have been hard hit by the pandemic.
The same philanthropist donated a similar amount in gift bags last Easter.