Which word sums up 2020? ALIX NORMAN discovers how Covid-19 has impacted how we speak and reveals the words that typify the year just passed
At the end of each year, various dictionaries choose their 'word of the year': a word which encapsulates the prevailing feeling or happenings of the last 12 months. Over the past decade, Collins Dictionary has selected 'photobomb' (2014), 'Brexit' (2016), and 'fake news' (2018). Merriam-Webster has chosen 'feminism' (2017), 'justice' (2018) and 'they' (2019), the preferred pronoun for those who identify as non-binary. And Oxford University Press, which publishes the Oxford English Dictionary, has plumped for 'youthquake' (2017), 'toxic' (2018), and 'climate emergency' (2019).
But while such linguistic determination is certainly good publicity for the dictionaries concerned, it also plays another role… Our evolving language reflects our perceptions; it mirrors our concerns, chronicles our history, and shapes our experiences. And, thanks to Covid-19, along with a barrage of new experiences, 2020 has given us a host of new words to describe our changing reality…
Of course corona wasn't the only thing that drove the language of 2020; racial injustice and the US election left their mark with terms such as 'taking the knee', 'virtue-signalling', 'front-loading', and 'purple states'. But from January, when 'unprecedented' became an early contender for word of the year ("We've never seen such unprecedented use of the word 'unprecedented'," said Oxford English Dictionary researcher Simon Williams back in March. "It's unprecedented!"), 2020 was all about corona…
Almost overnight, we all became conversant in the language of epidemiology. 'R numbers', 'transmission', and 'flattening the curve' were terms we used on the regular. As the pandemic spread, so did our use of 'quarantine', 'isolation', and 'lockdown'. We learnt about 'social distancing', 'self-isolation' and 'remote working', and – in the absence of social contact – our shared vocabulary helped us connect with our 'quaranteams' as we 'zoomed' and held 'covideo parties'.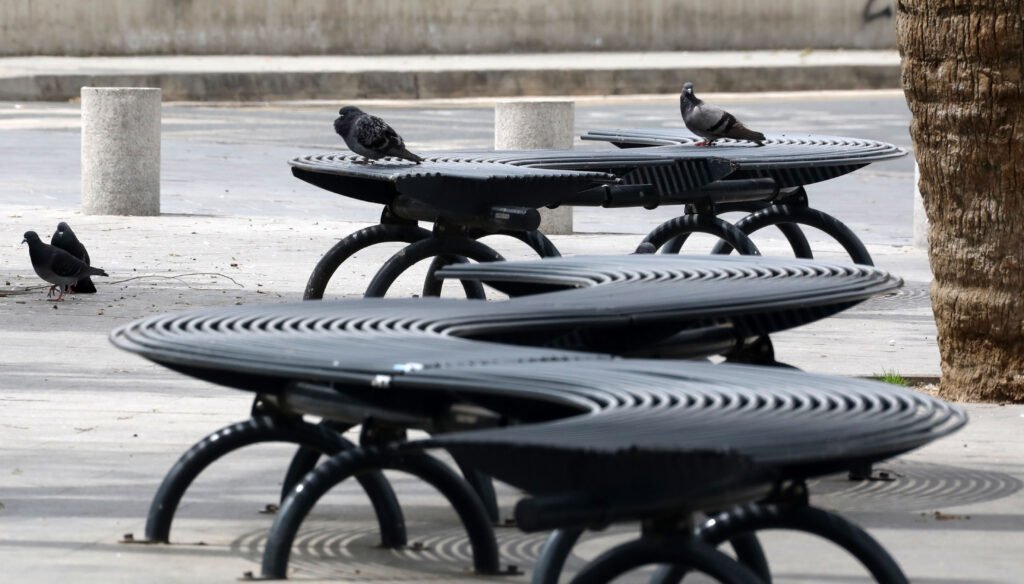 People too, became the focus of our new vocabulary. In 2020, we learnt the importance of our 'key workers', a term we'd rarely heard before. We branded people 'covidiots' when they acted irresponsibly in light of the pandemic, and 'super-spreaders' when they failed to isolate and passed on the virus; we referred to 'lockdown hubbies', potential partners met over the internet (but never in person) with whom we'd formed an unshakeable bond during our time of isolation; and we looked down our noses at 'quaran-hoes', those who eschewed isolation and enjoyed multiple sexual partners!
As the weeks turned to months, we 'sheltered in place', and adapted to 'masking up' whenever we went out. While at home, we often 'doomscrolled' (continuously reading bad news about Covid-19) with a 'quarantini' in hand – a drink concocted from whatever one could find in the cupboard.
As travel corridors banged shut, we resigned ourselves to a summer 'staycation'. And then we 'bubbled'; a word used frequently in the UK but less so here in Cyprus where the English terms are generally employed. Nevertheless, the local dialect has given us a couple of corkers: 'coronoio' (an amalgam of the Greek for 'corona' and 'virus') is ever popular, as is 'krousmata' to refer to the number of cases – a word which was previously rare in everyday conversation.
Elsewhere, other communities have created their own, unique corona-related slang: Australia – a nation that loves a good abbreviation – came up with 'pando' or 'panno' in place of pandemic, 'quaz' for quarantine, and 'sanny' for hand sanitiser; and black and gay online forums have given us the sassy 'Miss Rona', just one of a huge number of terms used to denote the virus…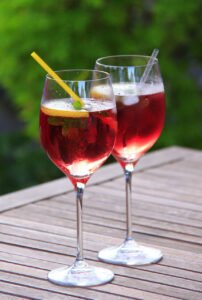 Depending on location and age, you might refer to Covid-19 'the Wuhan wheezer', 'cozza', 'covva', 'Panny D' or 'Miley Cyrus' (Cockney rhyming slang, of course!). But for most of us, it's just corona. Or the pandemic – and that's the word Merriam-Webster has chosen to denote 2020.
"Based upon a statistical analysis of words that are looked up in extremely high numbers in our online dictionary while also showing a significant year-over-year increase in traffic, Merriam-Webster's Word of the Year for 2020 is 'pandemic'," says the dictionary's spokesperson. "The first big spike in dictionary lookups for 'pandemic' took place on February 3, the same day that the first Covid-19 patient in the US was released from a Seattle hospital. But close inspection shows that searches for the word had begun to tick up consistently starting on January 20, the date of the first positive case in the US…"
By early March, dictionary users were looking up 'pandemic' 4,000 per cent more than in 2019, and on March 11 when the World Health Organisation officially declared that Covid-19 could now be characterised as a pandemic, Merriam-Webster recorded the single largest spike in dictionary traffic in 2020 (an increase of 115,806 per cent over lookups on the same day in the previous year).
Dictionary.com also picked 'pandemic' as their word of 2020. But other noteworthy publications have gone in a different direction: Collins Dictionary chose 'lockdown', suggesting that the term "encapsulates the shared experience of billions of people", while the Oxford English Dictionary felt the entire year was so overwhelming that, for the first time, it couldn't bring itself to choose…
"I've never witnessed a year in language like the one we've just had!" says Casper Grathwohl, the president of Oxford Dictionaries. "The Oxford team was identifying hundreds of significant new words and usages as the year unfolded, dozens of which would have been a slam dunk for Word of the Year at any other time. It's both unprecedented and a little ironic – in a year that left us speechless," he says, echoing the sentiments of many, "2020 has been filled with new words unlike any other!"
10 TERMS WE LEARNT IN 2020
PPE
PCR
WFH
Intubate
Lockdown
Comorbidity
Self-isolation
Asymptomatic
Shelter in place
Social distancing