by InvestCyprus
Cyprus is evolving, attracting new investment with business-friendly initiatives that have substantially increased the island's appeal in today's hi-tech world, and part of that is an ever-growing database of high achievers.
According to the latest figures, Cyprus has the highest number of higher education graduates per capita in the whole of the EU, thereby providing the local workforce with an exceptional level of excellence to complement an already extensive and internationally recognised pool of skilled professionals in the financial and business service sectors.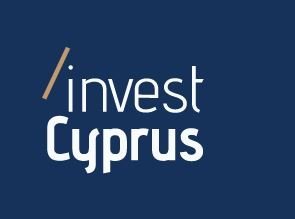 Home to some of the world's leading names in fintech, regtech, IoT and gaming , Cypriots have positioned themselves as a regional business hub with an enviable pool of talent for companies to choose from, partly due to Brexit and the coronavirus pandemic that have helped the island keep hold of homegrown talent while attracting highly skilled workers from abroad.
The Perfect Storm
As a member of the EU, there are no work permit issues for EU nationals looking to work in Cyprus, which opens up a huge market for potential employers. Brexit and the coronavirus pandemic have also triggered a seismic shift in the way the traditional workplace is viewed. Relocations and remote working are now very real concepts for both companies and workers.
With a well-educated and multilingual workforce at significantly lower costs than many western European countries – Eurostat figures for 2019 show labour costs per hour in the business sector were estimated at €17.50 in Cyprus, with the EU averaging €27.70 – Cyprus holds a significant advantage over other countries when it comes to the recruitment landscape.
Of course, 300 days of sunshine a year, a low crime rate and a high quality of life also have their attractions for businesses and workers looking to relocate.
Meanwhile, standing as the gateway between east and west, Cyprus also enjoys an incredible linguistic advantage over many countries with a talent pool fluent in English, Russian and Arabic, to name but a few. According to the latest statistics, 73 per cent per cent of Cypriots speak English fluently and many have attended British or American universities.
Public spending on education is also well above the EU average and Cyprus also has the second-highest tertiary educational attainment rate of 57.1 per cent per cent – clearly surpassing the EU average of 40.7 per cent per cent. Over 41 per cent of 25-74 year olds in Cyprus have tertiary education, compared to the EU average of 29.5 per cent.
The Best of Business Class
In 2017/2018, when the most recent figures were collected, foreign students outnumbered Cypriots for the first time, demonstrating the growing strength, expertise and appeal of the island's universities. The most popular courses were in business and administration. Of the 47,169 students in both public and private universities and tertiary non-university education, 24,204 of them (51.3 per cent) came from abroad. Distance learning programmes also attracted students from Greece, Austria, Germany, the UK, the MENA region and the USA.
However, there is one educational field that Cyprus is actively promoting, having recognised future global workforce demands, and that's Information and Communications Technology (ICT). The shortage in tech-talent is currently a worldwide issue and challenge, and it is one the Cyprus government is now meeting head on having registered the growing importance of digital technologies and artificial intelligence in the workplace.
In what has proved to be a timely and forward-thinking move in light of the global pandemic, and the way the world of work has shifted in the past year, the Council of Ministers approved the National Artificial Intelligence strategy in January 2020, to focus on cultivating talent and skills, developing ethical and reliable AI and increasing the competitiveness of businesses through support initiatives towards research and innovation.
With many tech companies relocating to the island, the education sector has also been quick to adapt and most universities now provide excellent bachelor and masters programmes in computer sciences, engineering and technology. In fact, the University of Nicosia (UNIC) offered the first certified online blockchain course as well as the world's first master's degree for digital currencies.
To support this very important tool in empowering citizens and helping them to control their own data, the new National Strategy on Decentralised Ledger Technologies – blockchain – is aimed at creating a vibrant ecosystem for the rapid adoption and smooth application of new technologies. The aim is for Cyprus to be among the first countries to regulate aspects of this innovation in order to create an attractive environment for the development of companies utilising business models based on this technology.
Ensuring a Prosperous Cyprus in the Next Digital Age
At forefront of initiatives to entice not only new investors to the island, but also the best in new talent is Invest Cyprus. Promoting the island's strategic location, the national investment agency has successfully delivered the message of Cyprus as the land of opportunity; highlighting market access to 500m EU consumers and proximity to the Middle East and North Africa.
On top of that, Cyprus possesses an attractive corporate tax environment, with a favourable IP regime as low as 2.5 per cent, as well as a strong regulatory framework, a legal system aligned to UK common law, special income tax incentives for expat executives and new tax residents, and an enviable lifestyle in a safe, clean and healthy environment with high living standards.
Invest Cyprus has also been instrumental in pushing forward and implementing a set of new incentives allowing for faster relocation procedures  for international companies and friendlier Immigration Rules for non-EU nationals, which will ultimately further deepen the island's tech talent pool.
Cyprus is changing.
Excluding tourism, Cyprus exports about €9 billion in services every year, with technology, software and financial services playing a major role in that revenue. Cyprus also ranked 55 out of 100 on the 2019 Startup Ecosystem Report, an increase of 13 points from the previous year.
Perhaps the greatest indication of the enormous strides that Cyprus is making is reflected in the latest IMD World Talent Rankings 2020, which evaluates the capability of countries in developing, attracting and retaining talent, based on three factors: Investment and Development, Appeal and Readiness. Cyprus is ranked 17th (up from 21) overall for talent competitiveness out of 63 countries, and positioned 12th among countries in Europe, Middle East and Africa. This puts it ahead of the UK (at 16), Israel (at 15) and only just behind powerhouses like Germany (at 9), demonstrating that Cyprus is clearly punching well above its weight.
George Campanellas, CEO of Invest Cyprus, said, "No doubt that Cyprus is well positioned to cater for the needs of international tech companies looking for an attractive European base and we are glad that everyone is embracing our vision to transform the island into a great location for such companies to set up operations and scale up."