By Evie Andreou and Gina Agapiou
Police used water cannon and arrested at least eight people on Saturday after hundreds took part in a protest in the Nicosia town centre against corruption, and the way the government is managing the pandemic.
The demonstration started at around 4pm at the Kolokasis park, in the old part of Nicosia, but tensions rose when police called on the protesters to disperse citing the ban on gatherings due to the pandemic. It ended around an hour and a half later after police used a water cannon and tear gas to disperse the crowd.
Around 300 to 400 people participated, but large groups of other people were prevented from reaching the main protest.
At least eight people were arrested after altercations with police officers.
Protesters reported police violence and the use of tear gas on some occasions. A water cannon truck patrolled the streets and was later used on Makarios Avenue to stop people from going any further.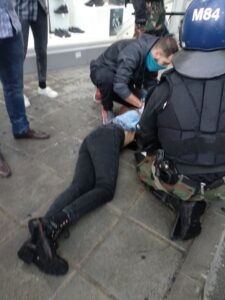 An eyewitness said that one woman fainted after being swept away by the water and hitting her head on a pole. An ambulance was called after a doctor who was among the protestors said she needed to go to the hospital.
A shop owner in the area said the water hurled by the police vehicle got into her shop.
"I got really scared, I hope the girl's injury isn't serious," she told the Cyprus Mail.
Police also set up blocks on various roads to prevent people from marching to Eleftheria Square.
Another protester told the Cyprus Mail they were "playing cat and mouse with the police", since they were taking side roads to avoid the blockade.
She also said police had used a drone to monitor where people were going so that they could stop them.
According to the same protester, police had tried to stop groups of protesters from getting to the meeting spot which caused altercations.
Omonoia fan club's Thira 9 groups had organised a massive march from their club house but they got cut off, she said.
"They were pepper sprayed and beaten up to break them up, so they didn't make it."
This, she added, also happened to a couple of other big groups who were coming from other directions.
Police had warned on Friday that the ban on mass gatherings remains in force and said that any people found to be in violation of the relevant decrees or to take actions that may incite others to violate the decrees or to commit offences would be subject to the consequences of the law.
The 'ENOUGH!' protest, organised by a large number of groups and organisations is against "state authoritarianism" and censorship of anti-establishment views but also the "failed management of the pandemic".
"For almost a year, we've been living a pandemic management which disproportionately harms the lower classes and the workers," organisers said.
"At the same time, a web of interests including politicians, developers and money laundering resurfaces, revealing a corruption deeply rooted in the Greek Cypriot political system, which is trying to hide itself behind oppressive and separatist policies."
They said they represent workers, the unemployed, students, artists, athletes and sports fans.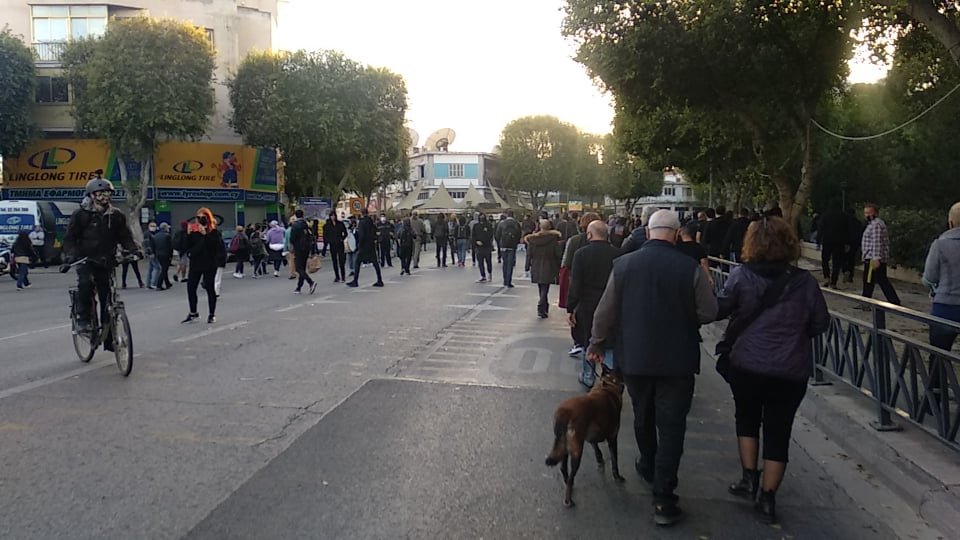 Protesters on the march in Nicosia on Saturday