Scores of protesters gathered on Saturday outside state broadcaster CyBC calling for the withdrawal from the Eurovision song contest of Cyprus' entry, El Diablo, which they described as "a hymn to dark forces".
The protest was organised by 'Cyprus' orthodox youth' group, a representative of which delivered a memo to a CyBC senior employee.
"Our position is that this song serves ulterior motives, a hymn to dark forces, there is no spiritual or artistic background to this song," the group rep said while handing over the memo.
"CyBC has the time to choose another song to represent Cyprus," he added.
The protesters held banners with slogans such as "We love Christ," Devil worship does not represent us," and "Repentance, return to Christ."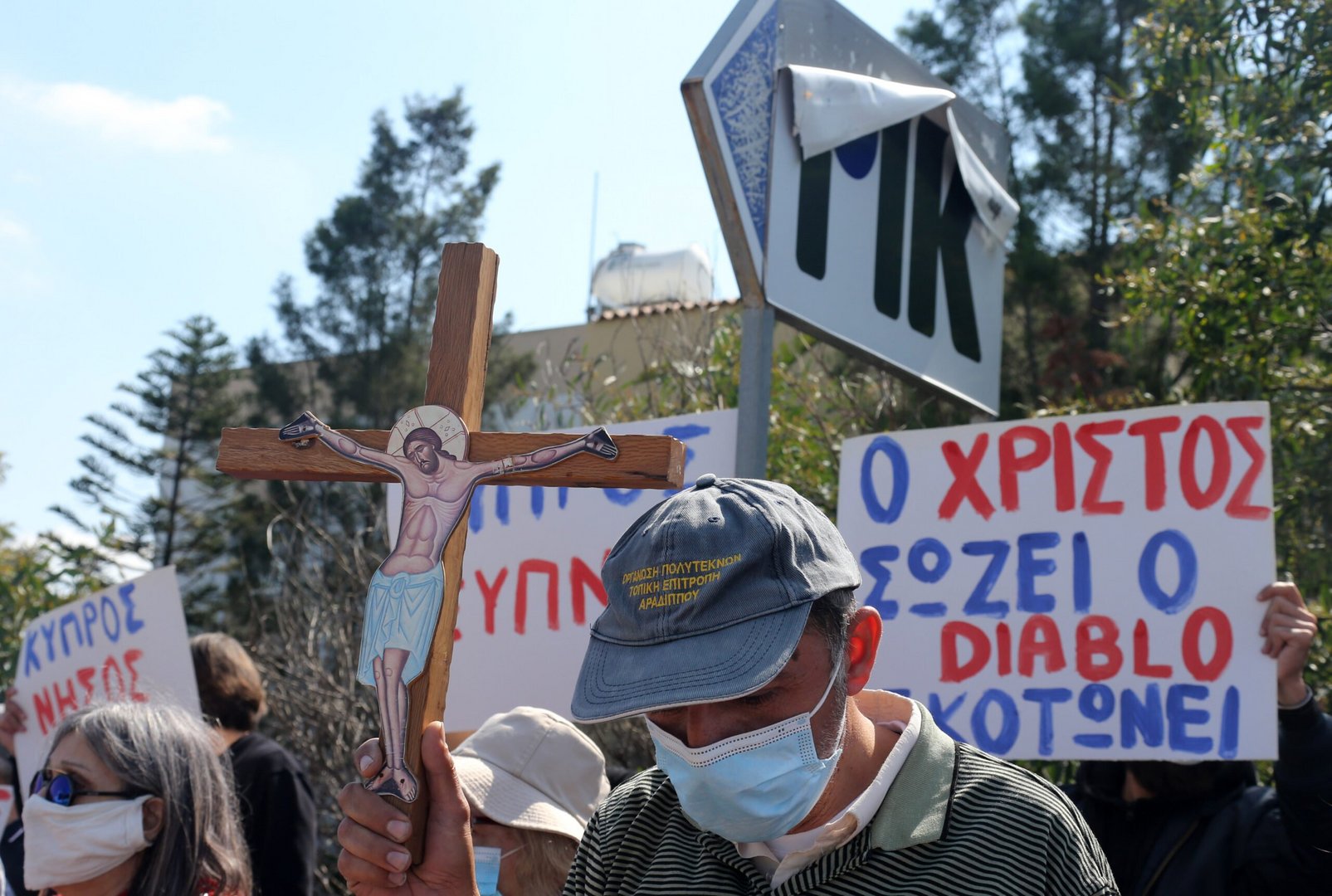 Protesters also argued that if CyBC wants to continue promoting the song, it should do so without the Cyprus flag.
"It is imperative you stop this obscenity because you represent Cyprus, you are using the Cypriot flag, if you did not use this, no one would object," one of the protesters told the CyBC official.
He added that Cyprus' soil had been holy ground ever since the arrival 2,000 years ago of Saint Lazarus and visits by some of the apostles. The song, he said, was not fitting for the island and its people.
"We refuse to be expressed by you, while you praise the devil," he said, which led to cheers by the rest of the protesters who started shouting "shame".
"Stop praying to the devil," he added. In the past, he said, praying to the devil was done by some in secret but today "you are doing this in public and are using Cyprus' flag."
El Diablo, performed by Greek singer Elena Tsagrinou, has provoked a strong reaction from groups of believers who branded it satanic and called for its withdrawal from the Eurovision song contest. The lyrics describe a woman's love for the devil, namely a man who is bad for her.
The Holy Synod too, this week called for the song's replacement with another one expressing the country's traditions, history, and culture. It had said that El Diablo was "a glorification of a fatalistic submission and surrender of man to the power of the devil."
CyBC said it had no intention of withdrawing the song. It said that the song is about the eternal struggle of good and evil.
Citing the Stockholm Syndrome, the state broadcaster said the song describes a problematic relationship but despite the paranoia the girl experiences, in the end the truth always shines, and the victim seeks help to shake off the shackles.