"In Cyprus, there has been a lot of interest and progress  in digital marketing in recent years, particularly during the last 12 months of the pandemic," comments Julia Papageorgiou, managing director of online marketing agency JPP Marketing, in an interview with the Cyprus Mail.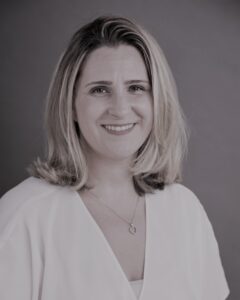 "But there is still a lot of room for improvement especially with the measurement side of things; I believe that web analytics is still something that's hugely untapped here," she adds.
Papageorgiou has been in business since 2009, and has long experience in this specialised field in Cyprus. 
"It's not just about setting up Google Analytics on your website and leaving it, it's about configuring it so that it makes sense for your business, knowing how to measure things and then using that data, interpreting it properly, so that you can actually make proper decisions on your marketing and where your business is going. So I think that's an area where there is still a lot of work to do".
"I think many local businesses, in general, tend to be more focused on traditional channels. In theory, they have got access to the expertise in web analytics. But they don't always give it enough attention. Perhaps they look at clicks and impressions from campaigns, and they look at traffic, but they don't look at how viewers came to the site, and what did they actually do on the site? Did they sign up? Did they fill in a form? Did they download or buy something? Did they watch a video? And those are the metrics that the clients really should be interested in, because that's data that leads to business results," she insists.
"Suppose, for example, I've spent a lot of money on an online ad campaign, and I know that it's driven a lot of traffic to my promotion on my website. So the questions become: How many actually signed up, and of the ones that signed up, did I get any good potential leads? And out of those leads, how many actually made purchases?"
For Papageorgiou, this is where web analytics really provides value.
"All this information is available for you to measure as long as you configure it. And for me, that's the real beauty of online marketing. When we do any kind of project as an agency, whether it's search engine optimization (SEO) or Google Ads, we always, always insist that we need measurements, because the Google Ad system for example , works better when it's got data to work with.
So, for example, knowing that the user came from a search for this particular keyword and proceeded to buy something enables us to determine which keywords are more valuable and adjust bids accordingly. By feeding it all the correct data, you can get better results from the campaigns through a clear understanding of objectives which allows the use of more sophisticated machine learning."
There is, however, a growing local interest in more sophisticated web analytics, Papageorgiou said.
"The current level really varies wildly among companies. There are some businesses which really value and appreciate this area, invest in it heavily, get the right team members in place to be able to implement the strategies we bring to them. And then you've got others who don't have the required infrastructure, who try to do whatever they can. If they've got a more traditional way of doing marketing and evaluating marketing performance, it's very hard sometimes to get people out of that. They have to see what the potential is for this new kind of marketing with the reporting and measurability available."
Certainly the pandemic has pushed a lot of sales and marketing online, as this was the only way to reach users, and businesses have been forced to adopt more digital marketing initiatives, Papageorgiou observes.
"The sectors that have moved way ahead are fintech, gaming and software-as-a-service. Companies in these sectors tend to be more advanced in measurement.  . It's just in the nature of what they do," she notes.
'What's nice about Cyprus are referrals'
 "What's nice about building an agency in Cyprus is that nearly all our business has been from referrals. I think that aspect of Cyprus is very unique and interesting, because you do get a lot of referrals if you do a good job. And the fact that it's such a small place in a small market means that it's easier to get to know the key players. We have really good relationships with other agencies who are in the same sector; Google will come over and do workshops for all of us together and we also participate in training with other agencies in Greece and the UK. And so there is a community and we also collaborate on some projects."