A new food delivery service has launched on the island, with couriers bearing orange Rocket backpacks already fulfilling orders in Nicosia.
Cyprus has become the first stop in the international expansion framework of Ukrainian delivery service Rocket, with the company planning to operate in 10 countries in 2021.
During the first few months of its launch here, Rocket's services will be completely free. Users will only need to pay the cost of their ordered dishes, according to prices set by the restaurant menu. At the same time, Rocket will not impose restrictions on the cost of the order. In other words, it will not matter if the order contains one hot dog or a dozen pizzas for a large company.
To use Rocket delivery, all you need is to install the app on your Android or iOS device.
In its initial weeks, delivery services will be carried out in test mode, as Rocket grows the numbers of local partners. Additionally, Rocket is also planning to launch a grocery delivery service in the near future.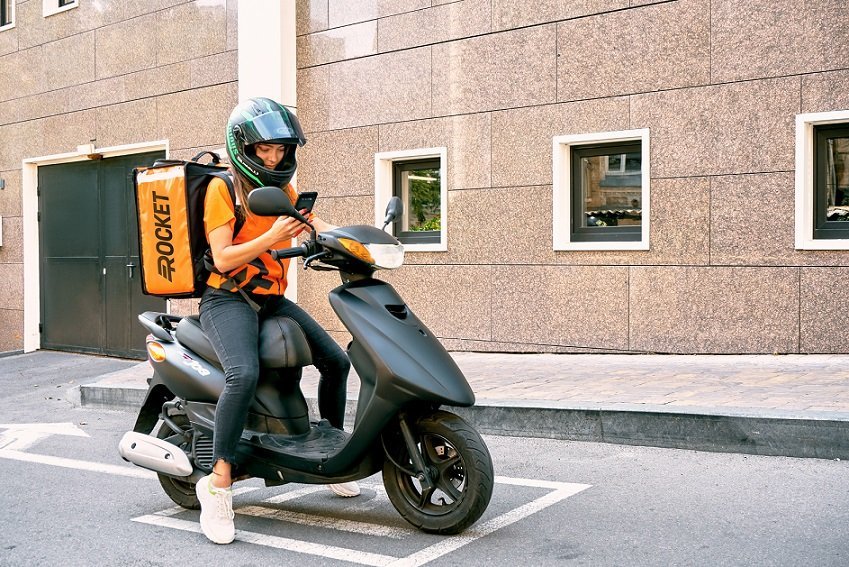 Under the ongoing Covid-19 regulations, all Rocket couriers work wearing protective masks and respirators, and regularly disinfect their hands with anti-bacterial hand gel. In addition, the option of contactless delivery is available – ordering customers simply need to make a note in the comment field of their order, and the courier will specify where to leave the order to minimise contact.
Rocket delivery service was founded in Ukraine in March 2018, operating originally under the name Raketa. Once it had risen to the international level, the company was re-named Rocket, a word that is both universally understandable, while also – according to company founders – a declaration of the high speed of its delivery service: up to 60 minutes, of which couriers directly spend up to 20 minutes on the road.
With Cyprus serving as the launch pad for Rocket's entry into the international market, the company next plans to start operating in the Netherlands, and then move on to cover further European countries. At the same time, its growth in home base Ukraine is only picking up speed: Rocket is already in 27 cities and will soon begin delivery in a number of regional centres, as well.