The Cyta Mobile Shop has begun visiting rural areas across Cyprus, having launched its route on April 5, with Trimiklini its first stop.
The specially-designed Mobile Shop will now bring Cyta even closer to its rural areas-based customers, providing them with easy access to services offered at its bricks-and-mortar shops. Customers will be able to use the Mobile Shop to settle bills, purchase devices and accessories and subscribe to telephone, Internet, Cytavision and Cytamobile-Vodafone services.
On board for the inaugural journey were Commissioner for the Development of Mountain Communities, Kostas Champiaouris, and, on behalf of Cyta, CEO Andreas Neocleous and Retail Market Sales Manager Christos Limnatitis.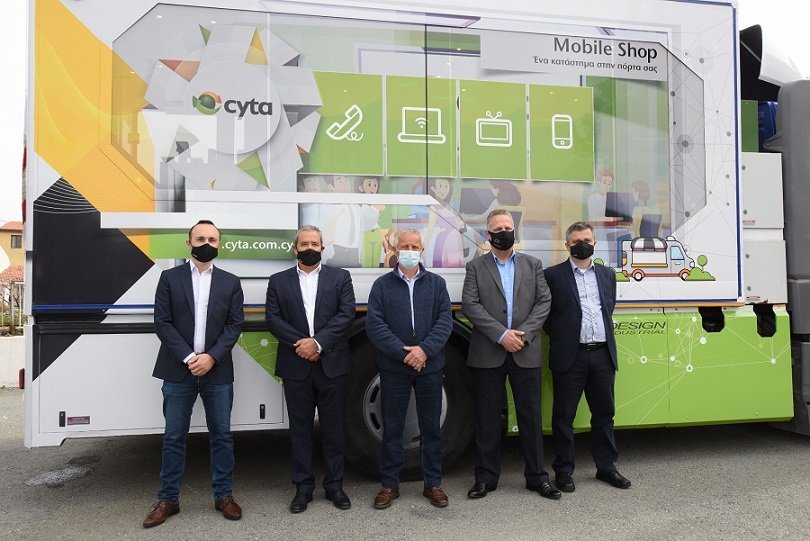 Praising Cyta initiative's, Commissioner Champiaouris stressed his support for the effort, while emphasising the need for rural area residents to have equal access to services. Such individuals, he noted, would now be able to obtain service conveniently, without having to travel far afield.
For his part, Cyta CEO Neocleous stressed that: "customers in rural areas have shown us their trust and support all these years. We are now reciprocating by upgrading our services throughout Cyprus, including the most isolated areas.
"Our investment in infrastructure will continue until every home and business, wherever it may be, has high-speed Internet access," he added.
"The Cyta Mobile Shop initiative is a small indication of our commitment to actively supporting government policy on developing the island's rural areas and improving the lives of their residents."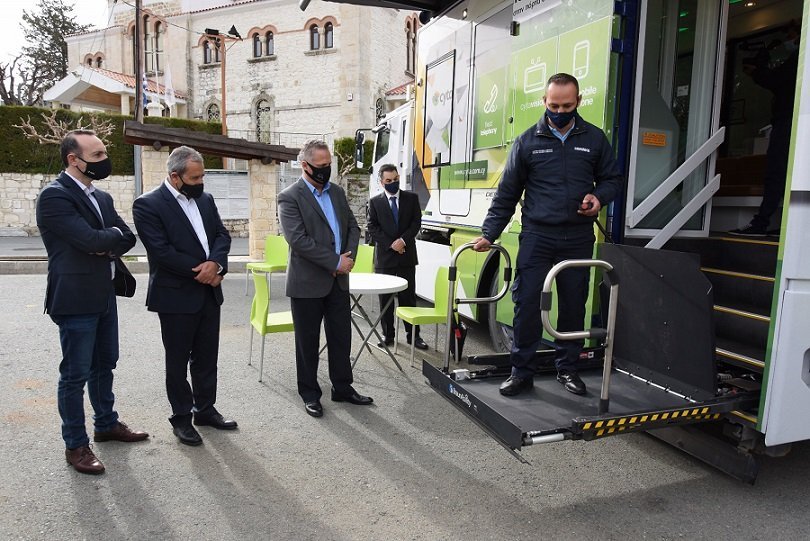 Following the Cyta chief's lead, Retail Market Sales Manager Limnatitis remarked that "by strengthening the service that we already provide by telephone, online and through our sales network, the Cyta Mobile Shop offers everything a physical Cyta shop would provide at the places it stops: a hospitable, fast and enjoyable customer experience, with all the necessary measures being taken due to the pandemic.
"It also features a platform lift to assist disabled and elderly customers, a climate-controlled interior and a shaded waiting area," he said.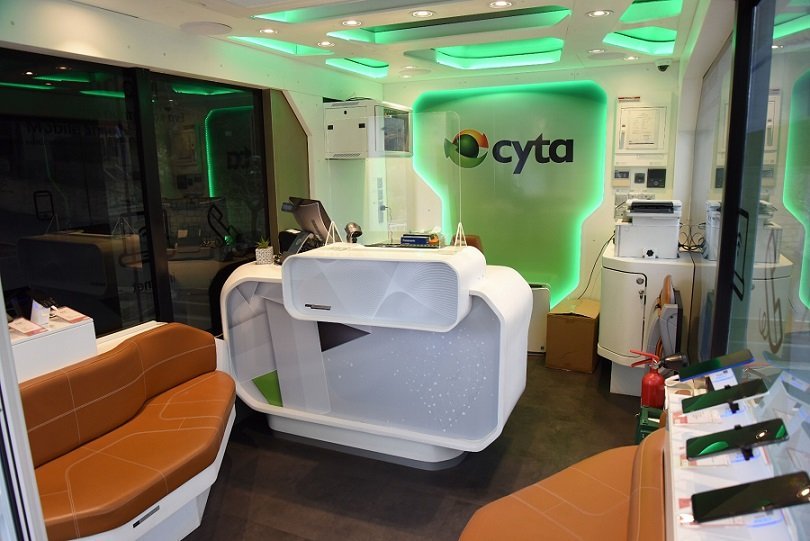 Customers can call 80002266 to order devices and accessories, which will be delivered during the next visit of the Cyta Mobile Shop to their community, village, or municipality.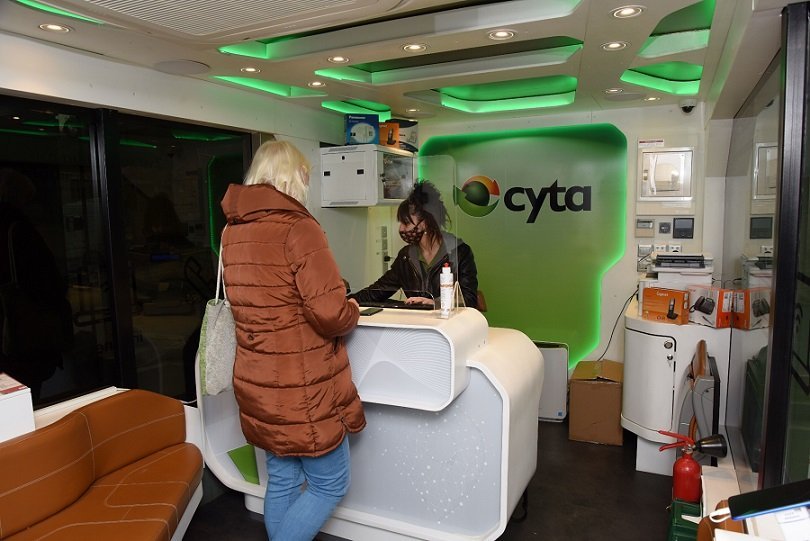 The Cyta Mobile Shop's travel schedule includes visits to 16 rural communities, villages and municipalities across Cyprus. The itineraries have been designed to enable regular, twice-monthly visits, Monday-Thursday, except on public holidays.
For more information, visit: www.cyta.com.cy/mobile-shop