With an exclusive agreement signed between Ayia Napa Marina Hospitality Ltd and Joël Robuchon International, Ayia Napa Marina is proudly raising the culinary bar in Cyprus.
The agreement signed in London includes the opening of two acclaimed dining outlets in the commercial heart of Ayia Napa Marina, giving foodies and gastronomes the opportunity to sate their palate at the sophisticated fine dining venue L' Atelier Robuchon, an open-kitchen theatrical haute cuisine, where award-winning dishes are sliced, diced and sautéed to perfection before guests' eyes, as well as at the eclectic Le Deli Robuchon, a casual, yet sophisticated, all-day dining delicatessen.
With the highly-anticipated establishment of two such world-class eateries in Cyprus, Ayia Napa Marina aims to become the new dining hot spot, and the ultimate destination for epicureans, significantly upgrading Cyprus' gastronomy map and providing an entirely novel restaurant experience.
The late Joël Robuchon was the most decorated chef in the history of the Michelin Guide, at one time holding 32 Michelin stars across his restaurants. As a pioneer of the 'cuisine moderne' style of cooking, his emphasis was always on a handful of ingredients where flavour was paramount.
Later, having retired from the kitchen at the age of 50, the freedom to travel allowed him time in Japan, which proved especially influential on his cooking style. In fact, he credited it with a heightened awareness of texture in his dishes and, upon his return to Europe, created a new restaurant concept – L' Atelier de Joël Robuchon – inspired by the experience of the sushi counter.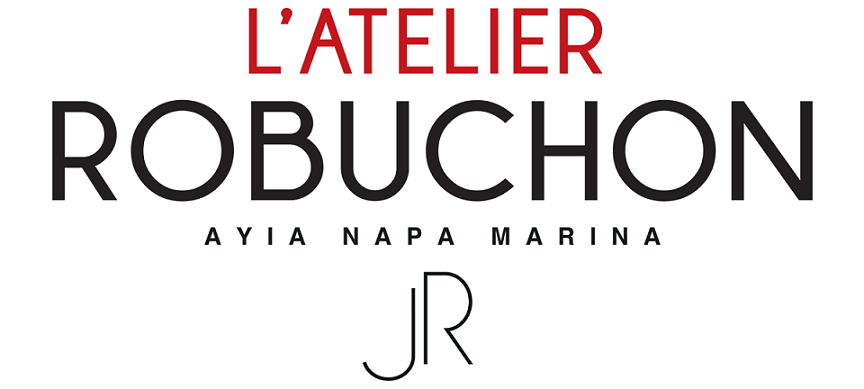 Today, L' Atelier de Joël Robuchon is world famous, revered by gourmands in the major cities in which it operates, from Paris, Dubai and New York, to Hong Kong, Tokyo, Geneva and beyond. Serving chef Joël Robuchon's signature fresh take on French haute cuisine in a stylish black-and-red environment, the highly-reputed restaurant has won numerous honours over the years, including 'Best Restaurant in the World' in 1994 by the 'International Herald Tribune', and voted 12th best in the world in ''Restaurant' magazine's Top 50 in 2012.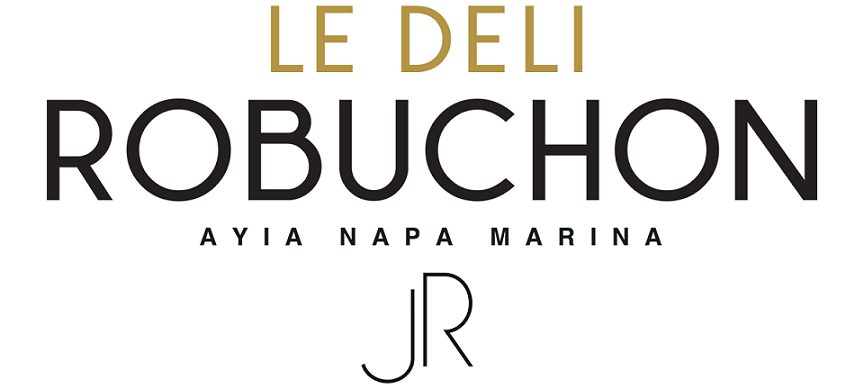 As for Le Deli Robuchon, it will offer a casual yet sophisticated, all-day dining space, eat in or takeaway, serving coffee, breakfast, lunch, dinner and snacks, with eat-in or take-away options and a patisserie. It will also offer a carefully selected range of wines, teas, cheeses, pastries and breads, all handmade with quality ingredients.
The on-site boulangerie will offer freshly baked pastries including banana bread with mascarpone and caramelised almonds, as well as porridge with dry fruits and chia seeds, and traditional handmade croissants. A selection of hot and cold sandwiches will be available to enjoy throughout the day, including the famous Jambon-Beurre baguette with Robuchon's signature butter, or Le Croque à la truffe, Saint-Nectaire and truffle.
There will also be a selection of salads, an afternoon tea, cheese and charcuterie boards, as well as a specialty gourmet coffee bar and central retail hub. The Deli will be complemented by a Sundeck, allowing guests to enjoy the finest of food and drinks under the Mediterranean sun, as well as cocktails and delicate finger food from the outside bar until the late-night hours.
L' Atelier Robuchon and Le Deli Robuchon are slated to open their doors in 2022, located in the commercial area and hub of the marina, boasting scenic waterfront views. Shops, cafés, restaurants and recreational activities will create a bustling harbour-side atmosphere, making the commercial area the heart of entertainment for optimal shopping, dining and leisure enjoyment.
"We are exceptionally proud that the Ayia Napa Marina has earned a reputation as one of the most significant developments in this key area of the Famagusta district, while standing as the most ambitious development project in Cyprus as a whole," said Chairman Naguib Sawiris. "And now, we are delighted to further enhance our world-class offering, with such prestigious and esteemed brands, like Joël Robuchon."
Voicing his own satisfaction with the agreement, Joël Robuchon International President Managing Director Ziad Joumblat noted that "working with the Ayia Napa Marina team has proven to be an enjoyable, enriching and efficient experience".
"The team's professionalism, diligence and attention to details is giving us full comfort in entrusting our brand to a rightful operator," he continued, adding, "We passed through hard times together, developing the projects through Covid's hard conditions and we prevailed.
"We are proud and excited to be part of this ambitious project and are looking forward to be embraced by the island's warm hospitality; we hope that we will meet their expectations and win their hearts."
To mark the milestone agreement, and Covid-19-related health regulations permitting, an official ceremony and cocktail reception will be held later this year, offering guests the opportunity to indulge in the ultimate culinary experience.