Hotels hope to entice domestic tourism with prices capped at €60
Hotels in Cyprus are enticing permanent residents to holiday at home this year with an incentive scheme that caps bed and breakfast prices at €60 per night, even at participating five-star accommodation.
The scheme was initially earmarked to conclude at the end of May but has been extended, Philokypros Roussounides, director general of the Cyprus Hoteliers' Association, informed the Sunday Mail this week.
"The scheme has been extended until the end of June and will also be in place, running from September until the end of November. This excludes the months of July and August," he said.
"It is expected that the plan will continue to help reduce the recession and maintain employment in the difficult times due to the coronavirus," the deputy tourism ministry said after cabinet extended the Extraordinary Plan for the Support of Domestic Tourism.
The scheme includes tourist accommodation such as hotels, organised apartments, tourist villages and agrotourism accommodation.
There are currently around 140 hotels in the scheme, ranging from one or two star accommodation, right up to five star hotels. The number of participating hotels and accommodation providers included in the initiative will change with others expected to join in September, October and November.
Domestic tourism has always been a small slice of the pie chart, but every little bit helps, said Roussounides.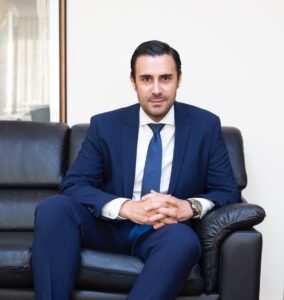 Boosting domestic tourism in this way adds additional incentives to travellers to visit Paphos, which is always a popular destination with locals during holiday periods and for 'getaways', said head of the Paphos regional board of tourism, Nasos Hadjigeorgiou.
"Any incentive to stay in Cyprus is good, particularly with external factors such as the situation in Gaza. Hundreds of Israelis that had planned to visit Paphos have cancelled," Hadjigeorgiou said.
There is a ceiling on the price that participants in the incentive scheme for Cypriots are able to charge; no more than €60 per night for a double room with bed and breakfast, explained Roussounides.
A minimum stay of two nights is required, 35 per cent of the accommodation cost is subsidised by the ministry so that a client will only pay €40 maximum at the counter, he said.
"For a couple that is more than cheap, especially if it's in a four- or five-star hotel."
The offer is proving very attractive to Cypriots and they are calling the participating hotels in good numbers since it was announced, he said.
"It is a great opportunity to take advantage of the scheme and probably the best option for holidays this year," Roussounides added.
Residents will need a SafePass – a negative rapid test or proof of having received at least the first jab or having antibodies after recovering from Covid – to book a stay at a hotel or visit indoor areas of hotel restaurants.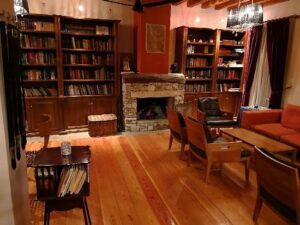 By the end of May in Paphos, which would usually be heaving with visitors, only around 34 hotels out of 103 in Paphos will be open. This means about 12,500 beds will be available from a possible 28,378.
This is because hoteliers are still not sure how the inflow will be moving forward. However, maybe for the first time in the pandemic, there a dim light is at the end of the tunnel, Roussounides said.
However, from mid-June, Hadjigeorgiou said that flight plans would be further enriched and that a "considerable number of international visitors are expected in Cyprus, particularly in Paphos".
All stakeholders have informed hoteliers that Cyprus sits at the top of the list of holidaymakers, especially in the Mediterranean region, Roussounides said.
"We have done everything we can to establish a really attractive framework for visitors; how countries are categorised, and that they can all come with no quarantine in place. For red they need a double test and so on. We also announced that vaccinated passengers that are double jabbed can enter with no restrictions or quarantine," Roussounides said.
As the epidemiological picture improves day by day, this will allow Cyprus to enter the green category of the UK, which is a huge market for Cyprus and has been an important one for years, he added.
Entry into the green category will be a "blessing for the industry" that hopes to go green at the end of this month when the UK government carries out its next evaluation, he said. This would mean UK travellers will not have to self-isolate on their return home. Cyprus is currently in the UK's amber category.
If this happens, by the end of June or early July, Cyprus will see numbers greatly increase from the UK.
"We have done whatever was needed to announce to the market that we are safe, strict with destination protocols in hotels and so on and have a developed healthcare system in place, just in case it is needed by anyone."
Hotels participating include: Adams Beach hotel, Ayia Napa; Constantinos the Great beach hotel, Protaras; Amphora hotel and suites, Paphos; Forest Park hotel, Platres, Poseidonio Beach hotel, Limassol; Cleopatra Hotel, Nicosia; King Evelthon Beach hotel and resort, Paphos; the Sun Hall hotel in Larnaca; The Library hotel and wellness retreat, Kalavasos, Limassol (all for €60/pay €39); Aunt Maria's, Pano Lefkara (€58/pay €38), and Mayfair hotel, Paphos (€59/Pay €38).
A full list of hotels participating in the subsidised scheme is available here (in Greek): https://www.visitcyprus.com/index.php/en/domestic-tourism-2020-2021