In keeping with similar efforts last year, Lidl Cyprus stood by children over the Easter period once again, allowing a significant donation to a local children's therapy centre.
From April 2, 2021, and up until stock lasted, until May 1, 2021, with every Favorina package purchase, Lidl Cyprus donated €0.30 to the Cyprus Red Cross' 'Stella Soulioti' Children Therapy Centre in Limassol, raising a total of €40,000.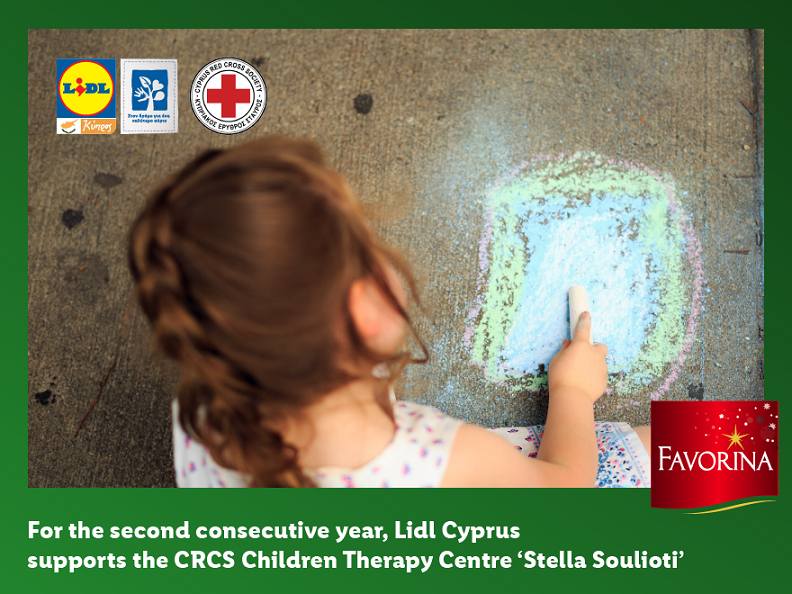 The sum will go towards the upgrade of the Centre's special play area, as well as to support the uninterrupted provision of high-quality, specialised medical and therapeutic services.
"Our long-term cooperation with the Cyprus Red Cross reflects our commitment to actions aimed at supporting and relieving our fellow human beings," noted Lidl Cyprus Regional Manager Spyros Kondylis.
"This year, we are committed to continue standing by the side of every child who needs us by creating a safe and quality play area."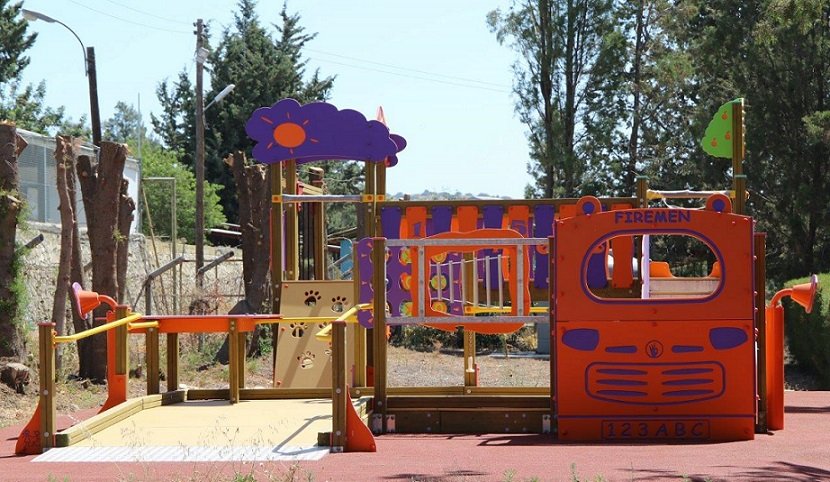 Within this framework, Lidl also donated 'Love Packages' with food and essentials for the Easter table, worth €5,000, which were distributed to vulnerable social groups throughout Cyprus.
"We especially appreciate the long-term support of Lidl Cyprus, which has always been a supporter of the humanitarian work of the Cyprus Red Cross," said Cyprus Red Cross President Fotini Papadopoulou.
"Under the difficult conditions and the effects caused by the coronavirus pandemic, we thank Lidl Cyprus for helping us support vulnerable families during the Easter period from the bottom of our hearts."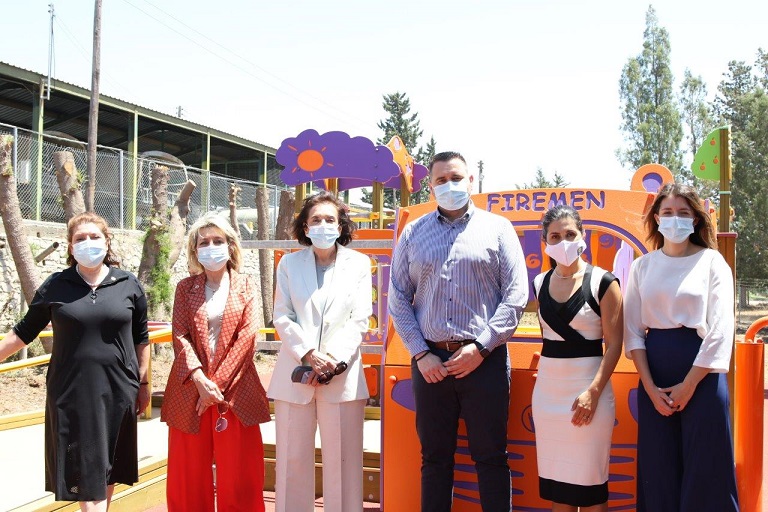 "In addition, with the support of Lidl Cyprus and the proceeds of the Easter campaign it organised in all its stores in Cyprus, we completed the construction of the playground at the 'Stella Soulioti' Children Therapy Centre in Limassol, with the aim of providing joy and happiness to hundreds of children who are receiving treatment at the Centre."
Since 2016, Lidl Cyprus has worked with the Cyprus Red Cross to support vulnerable groups, offering up till now almost €200,000 in financial and product donations, and demonstrating a long-term commitment to implementing social responsibility best practices.
Visit Lidl Cyprus at the following links: