In a plastic-filled world, only around 9% of all plastic has ever been recycled which puts tremendous stress on the environment. While circumstances are getting a bit better as many people have understood the importance of eco-friendly products, there are still landfills full of polluting plastic. Switching to eco-friendly alternatives can actually help save the planet and reduce your carbon footprint. While making drastic and big changes is useful using some eco-friendly alternatives for your everyday use can also play a vital role in protecting the environment.
Toothbrush
Start your day on the right foot with eco-friendly toothbrushes such as bamboo and bristles. These eco-friendly products are plastic-free and contain no BPA which can be harmful to your health. Bamboo is a natural material that is biodegradable and a popular eco-friendly product. Ecoy has some of the most premium bamboo products that can help you on your journey to living a plastic-free life.
Sanitary Napkins
Menstruation has always made people uncomfortable especially on public platforms or even among friends. A safer solution for women is organic sanitary napkins that contain fewer additives or dyes. These not only protect your health but also play a role in keeping the environment safe.
Eco-Friendly clothes
Our clothes too, especially those made from polyester or acrylic, can end up in some landfill and pollute the earth. These materials are filled with toxic chemicals that can be harmful to you and your family. Switching to natural fibres such as bamboo, hemp or organic cotton can reduce the effect on the environment. You can also consider using second-hand clothes or DIY clothes to reduce your carbon footprint on the environment. You can stitch yourself some creative tops or dresses like this open-back dress for summer. 
Shopping Bags
Switching your plastic bags with reusable cloth bags or bioplastics can be beneficial for the environment. Bioplastic is a great alternative as it is made from natural ingredients and by-products. If you want to remain fashionable, you can even consider tote bags made from cloth or recyclable materials.
Batteries
Batteries are used for various products after use they can cause pollution to the environment as they are filled with chemicals. Using rechargeable batteries will help you save money and also converse the environment. Every time they die, you don't need to purchase a new one but just recharge them with a battery charger. You can even consider solar-powered batteries for your everyday use.
Cutlery
Switching the single-use plastic provided at fast-food restaurants and food outlets with stainless steel cutlery will reduce waste. These plastics are harmful to the environment and cutting down on their use will reduce your carbon footprint. Other eco-friendly solutions would include wooden, bamboo, or bioplastic cutlery to eat your food.
Cleaning products
Cleaning products can be toxic as they are packed with chemicals that can affect your health. The gasses emitted by these products influence the air in your home. Eco-friendly cleaning products are toxin-free and made from natural ingredients which not only keep your home healthy but also improve your quality of living.
LED Bulbs
Switching your traditional incandescent bulbs with LED bulbs will not only create better lighting but also reduce the amount of energy used. LED bulbs are made to last longer compared to regular bulbs which help you save money and protect the environment.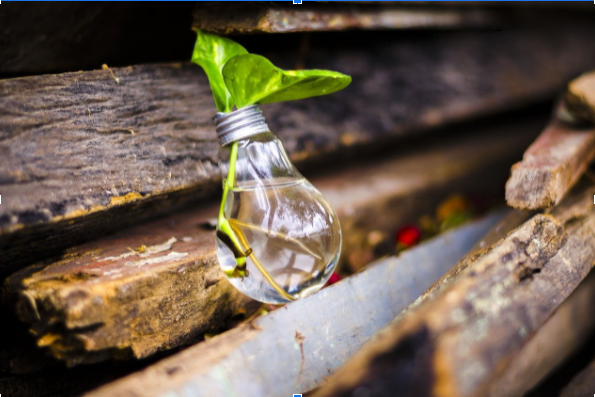 Skincare products
Instead of using skincare products that create waste or are packed with chemicals that can cause skin irritation you can consider purchasing eco-friendly skincare products or even make your own with natural ingredients in the comfort of your home.
Reusable water bottles
As mentioned before, plastic is the biggest threat to our environment. Purchasing reusable water bottles which are made from natural materials such as bamboo, stainless steel or bioplastic can help decrease the tons of plastic that are already being dumped on the earth daily.
Living a sustainable life takes effort and patience which might seem inconvenient but they sure protect the environment. There are several ways you can play your role in reducing your carbon footprint on the environment. If you are planning to build a new home or are in search of one, you can even consider looking for eco-friendly construction materials!