It's not summer in Polis Chrysochou without the annual Paradise Jazz Festival. For years, musicians, jazz lovers and holidaymakers have thronged to the festival every August to hear melodious tunes and lounge with stunning views. Since its establishment in 1999, Paradise Jazz Festival has become a household name for music and jazz lovers all over the island and even internationally.
"Each year we take pride in presenting our unique selection of jazz melodies," say the festival organisers, "and uniting jazz lovers from all over the beautiful island of Cyprus in moments of harmony and happiness. And this year will be no exception! "
After an absence last year, the festival returns on August 20 and 21 at Val's Place in Gialia, Polis. This year's programme was initially thought to have to be compromised due to Covid-19 restrictions, but with the help and collaboration of talented musicians the team of Val's Place and the generous support of sponsors, the festival organisers can finally look forward to reconnecting with audiences. Live music performances, a jam session, food and drink options and camping are all on their way!
"With influences in Latin, modern or classic jazz, and even traditional Cypriot music we guarantee to take you on a worldwide journey through the eyes of music and culture. Join us for a beautiful mid-summer weekend amidst the sea and the scenic hills of Gialia with astonishing views over some of the most majestic sunsets and accompanied by the best companion yet to be found – Notes of Jazz," organisers said.
Three well-known Cypriot bands will perform on the first day of the festival. The Jazzologia Cyprus Big Band performs historic compositions and arrangements by the pioneers of Jazz Big Band music as well as authentic pieces influenced by traditional Cypriot musical themes and songs orchestrated by internationally renowned Cypriot composer and orchestrator Aris Antoniadis, specially written for them.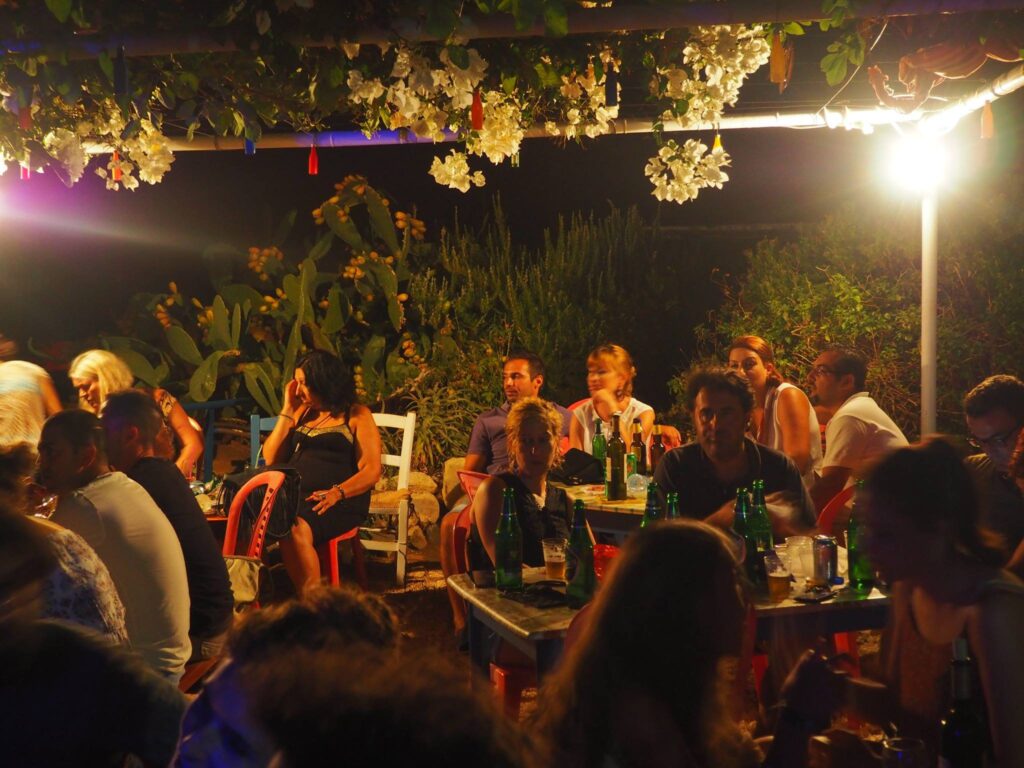 The orchestra was created in October 2016 by renowned saxophonist George Krasidis and the whole project is a collective, voluntary effort of 16 great musicians having as a common characteristic their love for jazz music and, more specifically, for jazz big band. They have participated in several festivals and performances in Cyprus but this will be their first appearance at the Paradise Jazz Festival.
Also performing on August 20 is Electrified Riffs, a quartet formed in 2015 by brothers Andreas (electric guitar) and Christos Yerolatsitis (keyboards). Their music can be characterised as eclectic Jazz, a mosaic of electronic sounds, rock grooves, jazz harmonies and spontaneous improvisations. The two musicians are lining up on stage with Andreas Rodosthenοus on bass and Andreas Stefanou on drums.
Bringing Latin jazz and world music sounds to the festival will be Macumba, an ensemble featuring Chilean bassist Rodrigo Cáceres and Rodos Panayiotou, Giorgos Morfitis and Elias Ioannou. Their sounds bring new air to the music scene of the island with Afrocuban and Brazilian rhythms blended through a modern jazz aesthetic. For the upcoming performance they will collaborate with renowned musician Giorgos Koulas. "What a great way to complete our Friday night programme," say organisers.
The second day will open with the Workin' Trio with music inspired by uplifting swing grooves at times blended with Gospel, New Orleans, and Boogaloo rhythms. What makes their sound unique is the combination of the organ, tenor saxophone and drums. The focus of the trio is to unbury the less-known repertoire from the 40s, 50s, and 60s as well as to compose original tunes along the same lines. Now with the addition of the second tenor, the band will also perform tunes made famous by the tradition of the tenor sax battles. On August 21, they will have as second tenor sax, the talented Marios Charalambous.
Next on Saturday is the highlight of the festival. "For this gig, we don`t know all the information yet," say organisers, "but we do know that the team of Irinaeos Koullouras (bass), Giorgos Koulas (drums) and Marios Takoushis (keys) is working to present something superb, that will include some special surprises."
The night and the festival will end with one more of its famous Jam Sessions from all of the Cyprus Jazz Musicians who will be around.
Paradise Jazz Festival
Festival with several famous musicians from the island performing. August 20-21. Val's Place, Gialia, Polis. 9.30pm. €20 per night, pay on the door. Reservations essential. Tel: 97-747327