The Pancyprian Association of Cancer Patients and Friends expresses its immense gratitude and warmest thanks to Lidl Cyprus for the kind donation of supplies worth a total of 5,000 euros.
The products will be available through a 'care kit' to be given to people with cancer experience who have been cared for by Pasykaf. The 'care kit' aims to offer extra love and warmth to people with cancer who are battling in hospital or at home.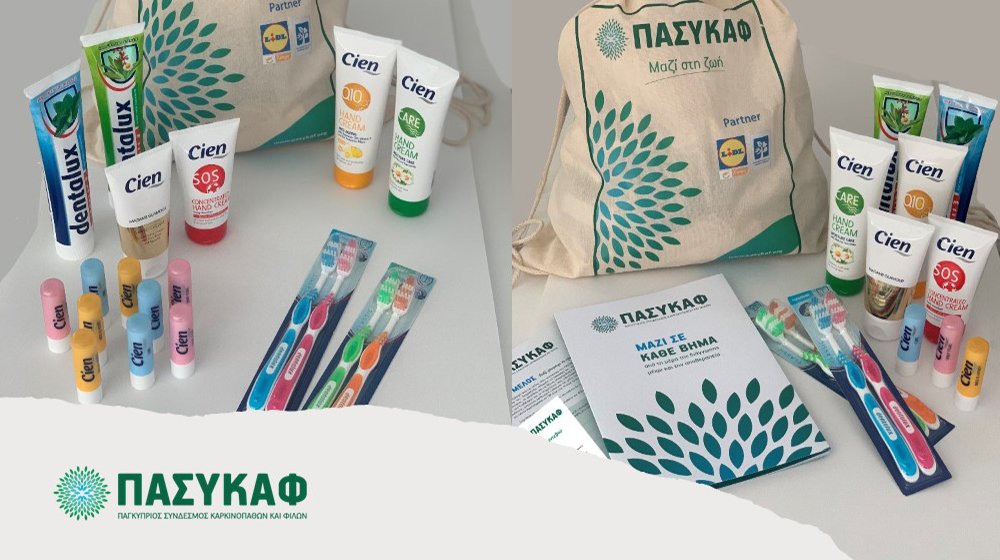 Lidl's role has been to offer practical support to the humanitarian vision of our association which is to protect and empower people with cancer experience and their families.
For Pasykaf, life with cancer is still a life worth living, and we continue 'Together in life', to claim and offer the right and the quality of life for all our fellow human beings with cancer and their relatives. This has been our mission for more than 35 years and our goal is to be a model patient organisation, focusing on prevention, research and education, health policy and patients' rights, as well as the provision of professional health services, which we are constantly striving to upgrade and develop.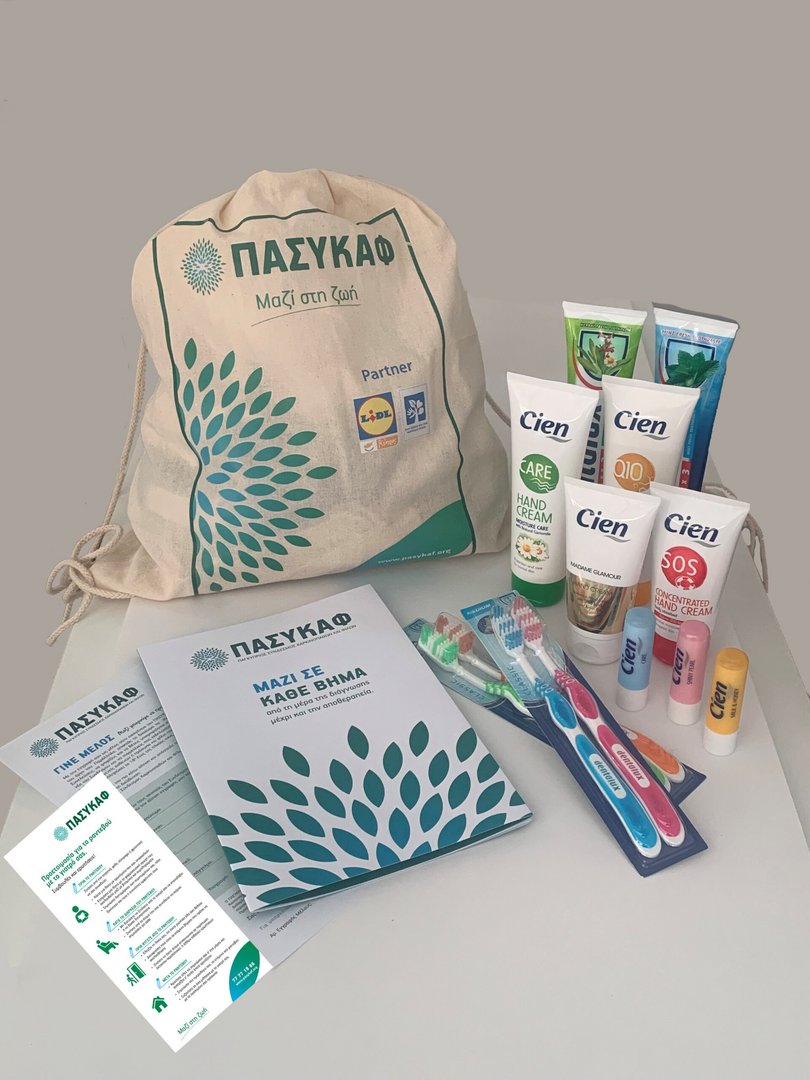 Through its Services, the association provides individuals with cancer experience and their families across Cyprus, free home support and palliative care which is offered on a 24-hour basis. This aid is available in Nicosia and Limassol districts. It also includes psychosocial support on an individual and group level, physiotherapy prevention and treatment of lymphedema, support in human loss and transfer of patients to and from the oncology centres in Nicosia and Limassol.