"Despite Brexit, despite the pandemic, the export of business services from Cyprus to the UK seem to have continued at a normal rate," says Marios Klitou, CEO of Baker Tilly Cyprus
Looking at the numbers this year, there would not seem to be much impact. But on the other hand, we have to say that despite of the pandemic and despite Brexit, business carries on.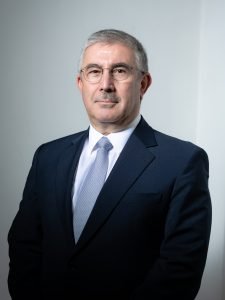 But in transport, in construction, financial services, we see that the levels are okay. We have to remember that a lot of the transactions that took place last year were organised before the pandemic.
"The provision of business services from Cyprus to the UK will continue whatever happens in the future, and regardless of Brexit. Cyprus accounting and consulting firms have strong working relationships with with British firms. Our networks with them are well-developed.
Actually, we find that cooperation is becoming more and more easy, and we are we are we are working together on projects, some of them quite large.  Some British firms are doing work for us, as their being in the UK has been insightful.
And the same, the same is happening with Ireland, even as many British professional service firms are transferring there. Our Irish firm has become even more important and we have a lot of projects currently in progress shared among the UK and Ireland and Cyprus. Our legal system is based on that of the UK, and this is a factor.
The level of cooperation between Cyprus and the UK will depend not only on what's happening in the that country, but also on how international business is developing. Investment from Cyprus to Russia is slowing, and these deals usually involved cooperation by Cyprus lawyers with those in the UK. There are not as many of these deals as previously. But this has nothing to do with Brexit.
However, we are now seeing an increase in companies choosing to make a permanent establishment in Cyprus for a central management centre. And we've seen a lot of companies that have one thousand employees or more around the world, and they manage their operations from Cyprus. This is making up for what we had in the past. These companies are able to meet the compliance requirements currently demanded by Cyprus banks, which have become quite strict.
So, slowly but surely, we're building now in Cyprus for the future, with reputable international businesses. I do believe that our cooperation with the UK we we will increase will expand, because these bigger companies will need better services. And the UK as always, will be the partner of Cyprus in terms of providing these services.