Visitors at the Parasolia beach in Kiti on Thursday were thrilled to see scores of newly hatched baby turtles making their way to the water.
The baby loggerhead sea turtles, (Caretta caretta), attracted many people who rushed to see them taking their first steps toward the sea.
Officials of the fisheries department went to the beach on Thursday where they confirmed the existence of 26 sea turtle nests.
The fisheries department told the Cyprus News Agency that the first laying of eggs took place at the beach in question on May 19 and the last nest was located there on July 30. Eggs started to hatch from June 24 and will continue for seven weeks after the last laying.
After this seven-week period, officials uncover the nests to count the eggs and see how many have hatched. Loggerhead turtle lays around 80 eggs in each nest.
When the turtles come out of their nest, they move quickly towards the sea. They emerge from their nest during the night and head towards the sea since it is the brightest point on the horizon. In the case of artificial light sources, however, the turtles are disoriented and go to the lights.
That is why the Department of Fisheries invites all those who live near beaches where sea turtles' nest to keep lighting to a minimum during this period, to help the little turtles in their first steps. Authorities also call on the public to be especially careful when visiting these beaches.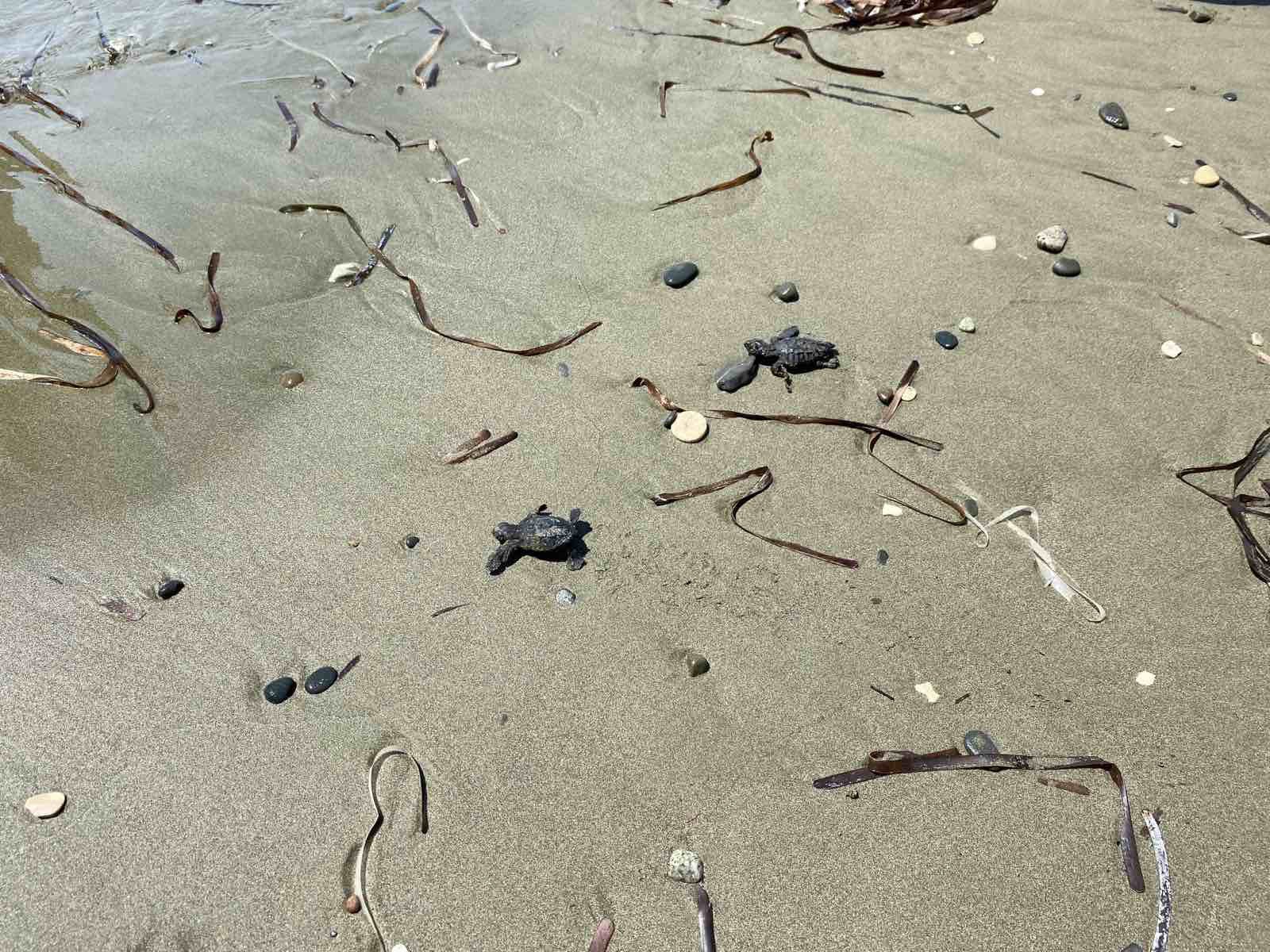 Cyprus' sea turtle conservation programme began in 1978 and statistics show that in recent years there has been an increasing trend of nesting of both species of sea turtles visiting the island, the green sea turtle (Chelonia mydas) and the Caretta caretta.
The LIFE Euroturtles project is funded by the LIFE Programme of the European Union and its purpose is to protect the two species of sea turtles that live in the Mediterranean, the loggerhead and the green turtle.