Having opened its doors in 2018, located on a small street, between the Amavi hotel and Paphos Gardens, Maharaja is a restaurant that brings the authentic flavours of Asian cultural heritage to Cyprus. Most of its recipes date back to over 10 years, as they are already familiar from the other branch of the same company.
Thanks to its hospitality and delicious offerings, the establishment has built up a strong reputation over the years and Maharaja is now synonymous for the best Indian food in Paphos.
This hidden gem will welcome you with its modern ambience, and its brilliant combination of white and red colours offer a well-decorated, yet simple and elegant interior aesthetic.
The staff is very experienced in Indian food and always ready to help you select the best dishes, according to your taste. The goal of the venue is to give customers an unforgettable taste of India through the skill of its experienced Indian chefs.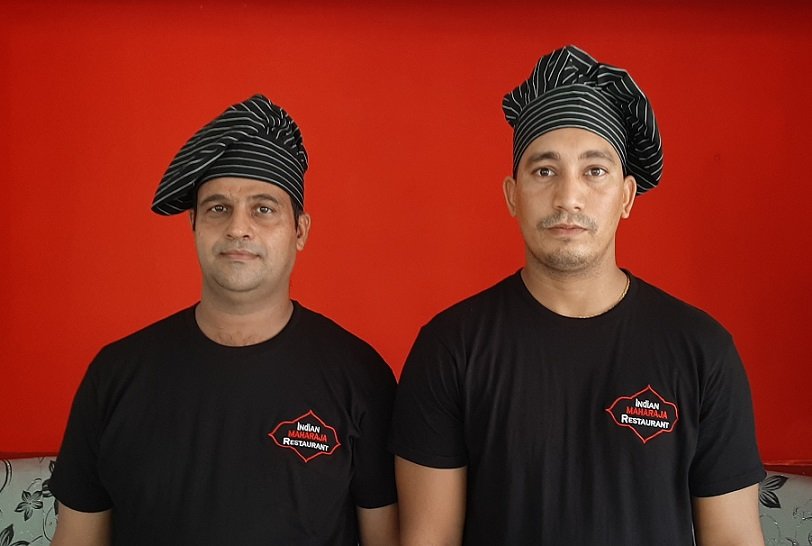 The very talented Curry head chef from Punjab, Karanvir Singh's, love affair with cooking started at a young age. His signature dishes include: Butter chicken and Daal Makhni – the most popular main dish in Punjab. Yet he is always ready to style any dish to suit your taste, and even prepare dishes off the menu.
Meanwhile, the menu's Tandoori section plays a big role in completing the perfect meal. Over 20 years, experienced Tandoori chef Munesh Kumar, originally from New Delhi, who became known as the 'king of street food' when he worked in Dubai, recreates his best recipes for authentic street food, available fresh daily at Maharaja.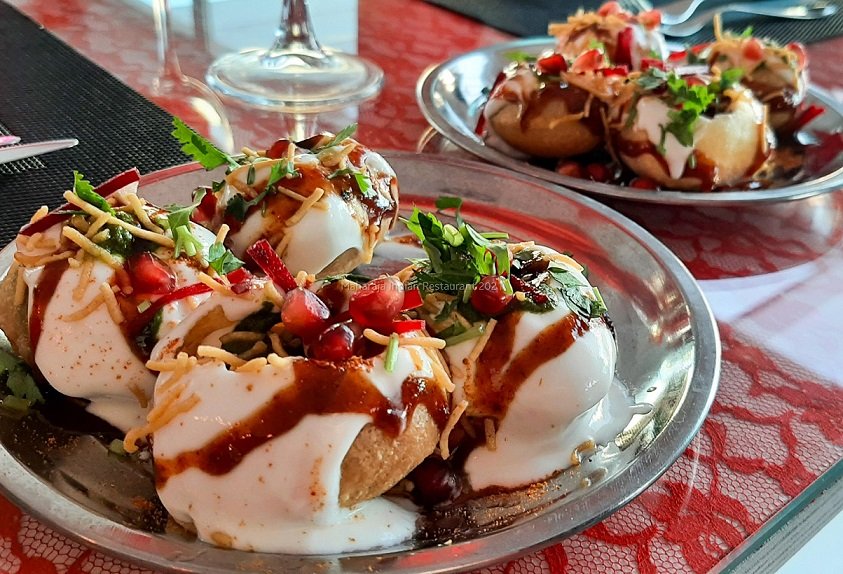 Try "Dahi Bhalla", "Pani puri – Gol Gappa" and "Aloo Tikki" and the flavour combination will take you straight to the streets of New Delhi! More than 10 types of dishes are available, including the most famous street food from South India – Dosa – which is outstanding in plain, onion, paneer or meat varieties. Simply choose your favourite and enjoy!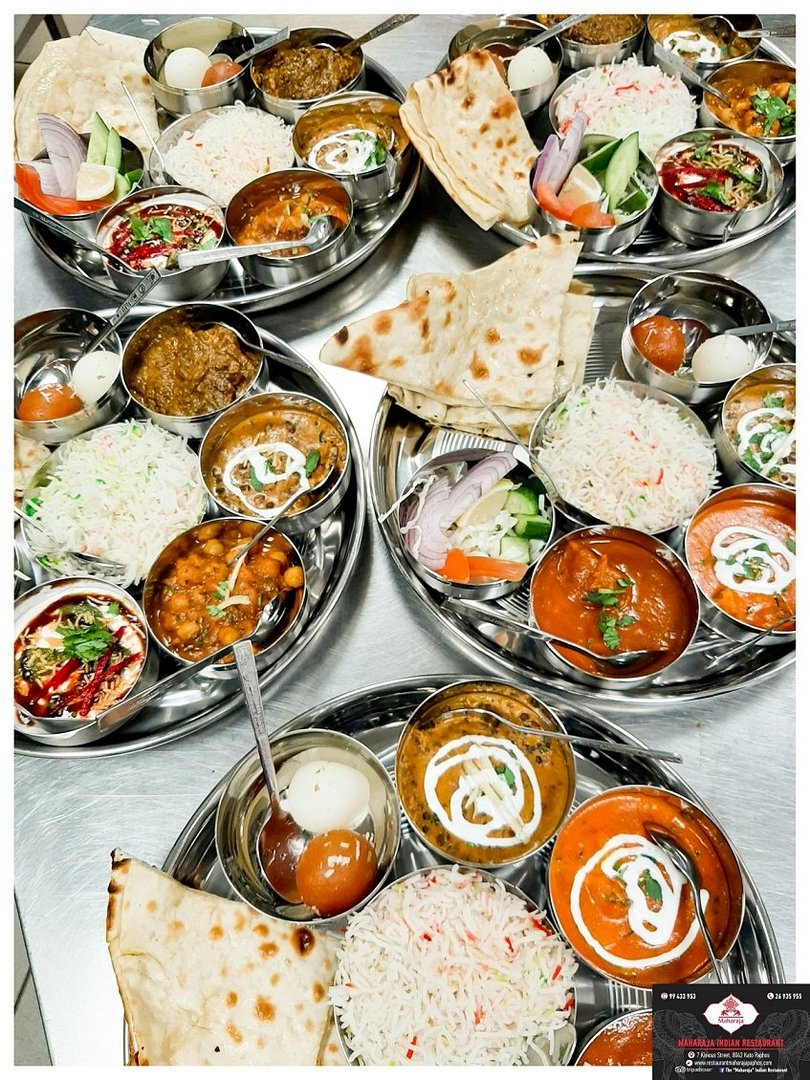 Meanwhile, the value on offer is impressive. Maharaja is the first Indian cuisine eatery to introduce "Thali" (combo meal) which includes a starter, two main dishes, side dish, salad, naan bread, rice and dessert.
A meal at Maharaja will set you back around €17 a head (starter, main and a couple of drinks) and is well worth a visit. During these pandemic times, the restaurant always offers special discounts for dine-in and takeaway, the idea being to pass this difficult period together, nurtured by delicious, affordable food.
So, the next time you find yourself craving mouthwatering Indian dishes, head for Maharaja, where warm hospitality and great food are always assured.
Maharaja, quick facts:
SPECIALTY: North-Indian cuisine and Indian street food
WHERE: Kleious 7, 8042 Kato Paphos
WHEN: 5:30-10:30pm -Tuesday to Sunday
PRICING: Thali/Combo meal/ €13.90 | Masala Dosa €5.00 | Butter Chicken €9.20 | Lamb Madras €11.00 | Garlic Naan €2.40 | Rasmalai €3.30. Currently Maharaja is offering a 30% discount on its a la carte menu for dine-in and deliveries
CONTACT: Tel: 99-433953