One refugee from Varosha could not wait for the Cyprus problem to be solved before moving home. He now rents a place in the nearby village he holidayed in as a child
Disillusioned with the political situation on the island and the prolonged stalemate in the Cyprus problem, one Greek Cypriot pensioner has decided to return to his occupied village, Vokolida, to spend his retirement years in the place of his childhood holidays.
Michalis Louca, 67, and his wife Marianna, have been living in Vokolida, a coastal village in the Karpasia peninsula, since August 1 and plan to permanently stay there.
Louca, who was born in Varosha, said he used to spend his summer holidays in Vokolida, his grandparents' village.
He said Vokolida is where he used to spend his summer holidays as a child, by the beach.
His decision to move there now was also due to his belief there will not be a solution to the Cyprus problem any time soon allowing him to return home, if ever.
"Nothing will happen. I'm tired of statements, it is obvious our side does not want a solution," Louca said. "I'm tired of listening to them, they keep finding excuses," he added.
Louca, who prior to his relocation to Vokolida was living in Strovilia, felt that this was the natural next step.
"Why not?" he answered when asked why he decided to move to Vokolida. He explained he was living in Strovilia, an area of Dherynia, part of which is within the British bases and part within the buffer zone.
"It was an unbearable situation, I had to go through fields to go home," Louca said, who found living in such a heavily compartmentalised space, with some parts controlled by the bases, other parts blocked by the advancing Turkish military in the area, dificult.
He said he decided to move to Vokolida and, after a search, found a house to rent in the village.
"I was lost now I'm found," Louca told the Sunday Mail. He added he's felt like a foreigner since 1974.
Louca experienced migration as a teenager – he moved to the UK with his parents in the 1960s – and war as a young man when he returned to the island during the 1974 invasion as volunteer, and then back to Cyprus until the mid-1990s when he migrated to South Africa with his own family, only to return in 2007 after receiving death threats from a gang.
He had opened a farm and dairy business in South Africa but decided to leave due to the high crime rate and the threats against their lives, especially after other people had been murdered in their area.
"I became a refugee for the second time," he said.
After that, the family returned to Cyprus and settled in Paralimni where they opened a small tavern, working for six to seven years before deciding it was time to retire.
He and his wife moved to Strovilia, to be closer to his home of Varosha but, after decades of hard work and moves Louca took yet another plunge, this time returning to the occupied village of Vokolida to live under Turkish Cypriot administration. It is a movemade by very few although the case of Nikolas Skourides has been well documented – he had his property in Larnaca tis Lapithou returned to him by the immovable property commission (IPC) a few years ago, built a home and moved there. He had said he wanted to spend his last days in the village where he grew up.
Though Louca too has property in Vokolida, a large plot of land that belonged to his grandfather, he has yet to claim it through the IPC, citing disappointment with lawyers.
Daily life in Vokolida so far is proving to be "wonderful," he said.
People in the area are from the eastern part of Turkey.
"I have very good relations with people here, the neighbours, every day I go to the beach, I walk, I made friends there," he said.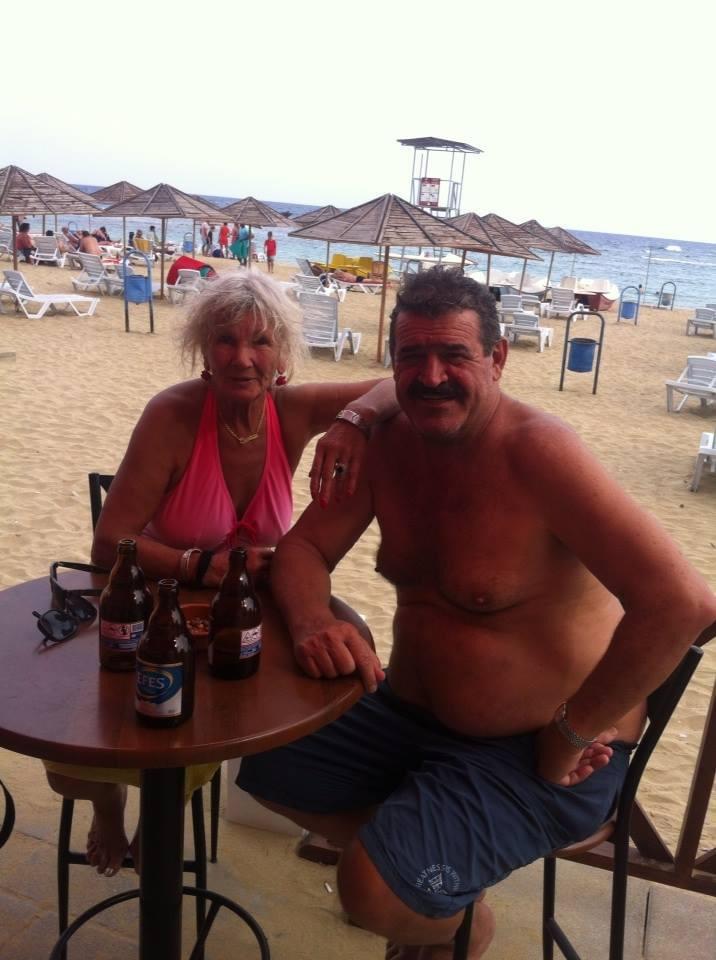 And the language issue is not a barrier.
"We communicate in English, some people speak a bit of Greek, we also use sign language to communicate," he said.
He said his wife is also very satisfied with life there, though, she says she was not initially so happy to move.
"I was crying for a month," Marianna adds, saying she only agreed to the move to satisfy her 'headstrong' husband, but she has not regretted it. "Neighbours are very helpful, I felt at home," she said.
The couple said neighbours often bring them food they have cooked, and also get a chance to try Marianna's renowned cooking in return. "They like what I prepare," she said.
The Louca couple have a daughter who lives with her family in Larnaca. "She was concerned at first," Louca said about their decision to move to the north.
But Louca said many people supported his decision. "Most people tell me 'Well done'," he said.
He drives to Paralimni almost daily to shop and tend to his affairs, adding that with the crossings between the two sides open, it is very easy to travel back and forth.
The couple will now start procedures to acquire permission to live permanently there.
The couple have regular visits from friends and family, have made new friends and are enjoying their golden years.
"I'm finally back home," Louca said.