Every business is often defined by the quality of the workforce, its employees. Whether you are a leader of a small business or a large organization, employee productivity and efficiency will help your business grow. 
Most business owners assume that offering an increment, rewards, or even lavish gifts will help improve productivity. Well, appreciating your employees is one thing but there are several small changes you can do to improve productivity.
Keeping your employees happy is a must as it will boost their engagement and interaction at work. Some simple techniques that can boost employee productivity that can bring about some surprising results. 
Seven ways to boost employee productivity effectively in the workplace
Communication
Establishing strong communication is one of the first changes you can integrate into your business. When assigning responsibility roles to the members of your company, ensure that there is no confusion or misunderstanding in the job expectations. 
If the management of the business itself is unaware of the employee's responsibilities, there will be massive communication gaps that will affect the growth of your business. 
Setting up communication protocols will establish clear performance goals which will allow your employees to understand their job descriptions better. 
Technology upgrade 
The rapid growth of technology has enhanced workplaces as it allows people to work efficiently. If your employees are not equipped with the right tools and machines, they will struggle to meet your company deadlines. 
As a company, you must learn to invest in the right tools as it improves productivity and also saves time in getting a task done. Some really simple tools can bring about big changes in office productivity and efficiency.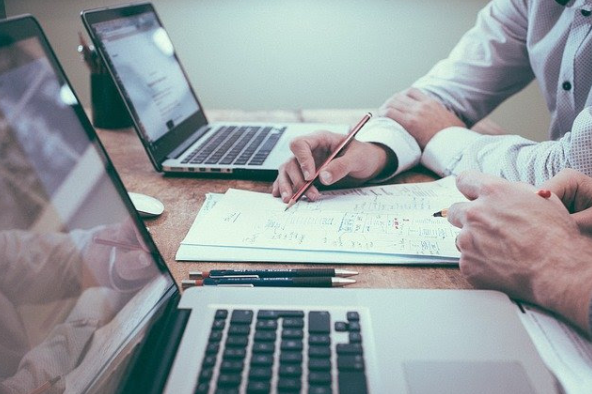 For instance, an eSignature from Signaturely.com is an excellent tool as it has the same legal standing as a handwritten one. It is a great tool to improve signing important paperwork as most people are working remotely. 
Reduce meaningless meetings 
While meetings are essential to establish company values and goals, continuous meetings can interrupt employee's work. 
Some meetings lead to unproductive discussions that can cost time and energy which could have been sent in an email. By reducing meaningless meetings or restricting meetings to 15-20 minutes can improve productivity at work. 
This allows employees to focus on only the essential meetings and meet their tasks for the day. Learn to utilise and relay important messages through email as it can be quite effective in increasing work efficiency. 
Keep goals clear and focused 
When you have employees working for your business, for them to work effectively they must have a clear goal or mission of the company. 
Employees who understand the value, mission, and expectations of the company clearly are compelled to accomplish their given tasks efficiently. 
Before you assign any work to an employee, ask yourself if that particular employee will be able to achieve the task at hand. Regular interactions with your employees will help you understand them better and appreciate a job well done. 
Encourage self-care 
Encouraging employees to take care of themselves is vital as it not only keeps them physically and mentally healthy but also improves productivity. 
As a company, you should offer health insurance for your employees as it will help them take advantage of the health benefits. Sometimes the workload or work pressure can be quite stressful. 
As a business owner, you can offer time management and stress relief programmes so that employees can learn some useful self-care techniques. 
With the Covid-19 pandemic in effect, many countries have vaccines mandatory, so make sure that your employees stay on the right side of the law for their safety.
Lastly, you can appreciate your employees with a reward or incentive for getting certain tasks done. It will also lift their confidence and boost morale in the workplace.
Improve Office Conditions
The office workplace can be distractive, noisy, and even chaotic at times. 
As a business owner, you must create a simple and comfy working environment for your employees. Investing in good lighting, comfortable chairs, high-quality tables, air conditioning, soundproof walls, etc can help boost employee productivity.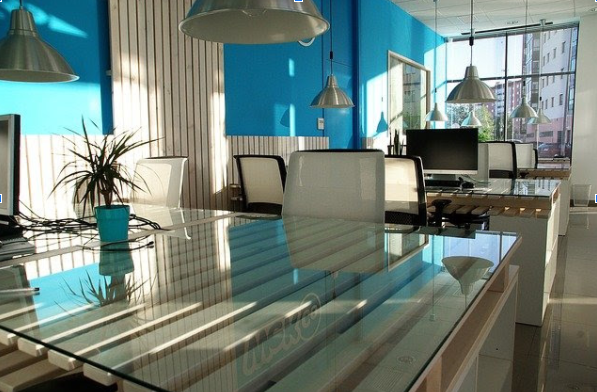 You can also consider painting the walls of your office in red, blue or green instead of plain white. Colors can help motivate and boost creativity in employees. 
Delegate responsibility 
One of the easiest ways to boost employee productivity is to avoid micromanaging and delegate duties to your employees. 
Yes, it does come with certain risks but it gives your employees an opportunity to take ownership of the assignment. This also helps in improving their skills and management of time to achieve the given tasks. 
Allowing them to take on tasks by themselves will boost their morale and gain leadership experience. If you are constantly breathing down their necks, it will impact the performance and growth of your company. 
Final thoughts
By implementing the above-mentioned steps into your workplace you can effectively improve employee productivity. 
Keep in mind that you must learn to focus on quality more than quantity, so make sure that you create realistic and achievable goals for your employees. 
Since many businesses are allowing their employees to come back to work, getting vaccinated has been many people's concern. Here are some ethical questions that have been raised regarding the COVID-19 vaccines.