How RegTech companies can help transform Cyprus into a tech hub
For several years, we have been empowering fintech firms with the regulatory technology (RegTech) tools required to drive efficiency and navigate an ever-changing regulatory landscape.
As a dedicated RegTech company, we are well equipped to understand the critical challenges retail Forex Brokers face when it comes to monitoring, preparing and submitting the required regulatory reports.
From the moment Point Nine was founded, we truly believed that Cyprus had the potential to develop into a hub for fintech companies. We continue to embrace this way of thinking by providing trade/transaction reporting services to regulated firms so that they can offer their services securely, transparently and through the proper regulatory channels.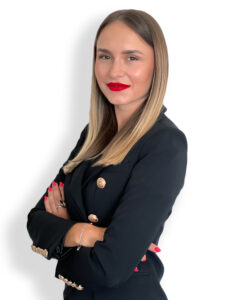 That's why we welcome the fact that Cyprus is on the verge of fulfilling its potential, as more and more FX Brokers relocate to the island. To this end, one of our main priorities is to help these firms address the increasingly dense reporting challenges, such us:
1. Understanding reporting requirements: Regulated firms are subject to at least one regulatory regime. Reporting requirements, on most occasions, can be difficult or even impossible to understand.
2. Consolidating data: Retail FX Brokers use a number of systems (trading platforms, CRM bridge, etc.) to meet their clients' needs. Gathering all the data required for reporting into one place can be extremely difficult.
3. Data quality: The way most FX Brokers store their data creates inconsistencies, inaccuracies, gaps and duplications.
4. Managing reporting errors: Once FX Brokers submit their reports, the systems of competent authorities generate feedback that identify reporting errors. Knowing how to resolve those errors is an ongoing battle for most Brokers.
5. Unique Trade Identifier (under EMIR): Matching Unique Transaction Identifiers with their legal counterparties is the most difficult obligation under the EMIR Regulation.
6. Regulatory updates/amendments: Reporting requirements and specifications are subject to constant changes, which can come from different sources: The European Securities and Markets Authority (ESMA), Trade Repositories, approved reporting mechanisms or national competent authorities.
7. Instrument eligibility (under MiFIR): What is considered a financial instrument under the scope of the MiFIR framework might suddenly change. Keeping taps on these constant changes can be taxing for most Brokers.
8. File format: Competent authorities use different systems that require reporting data to be submitted in different file formats. An xml file, for example, can be a complex format to construct for Brokers.
9. Audit trade: Finally, assuming that the above steps have been properly completed, Brokers need to keep a record of what has been submitted and accepted by the competent authorities.
At Point Nine, we have identified and developed a thorough understanding over these issues, which allows us to develop tools that simplify their complexity and ultimately eliminate them altogether. We will have the chance to unpack these tools at the upcoming iFX EXPO International to Forex Brokers, company executives and anyone interested in regulatory reporting. Our goal has always been to become a trusted partner to financial technology firms, taking over their compliance and reporting challenges, whether that is keeping up-to-date with the latest regulatory requirements, simplifying procedures for submitting reports, or providing them with the tools to improve their services, which in turn allows them to concentrate on their core offering. What is more, besides empowering fintech firms with these tools, RegTech companies can be instrumental in the development of global tech hubs in countries like Cyprus.
By Christina Barbash, Business Development Manager of Point Nine