Works of art that have never been seen before will be unveiled during the upcoming Larnaca Biennale. Alix Norman finds out what else is going on
Every two years, Larnaca becomes the hub of the Mediterranean art world as, for one whole month, the town is given over to the Larnaca Biennale.
"Biennale is an Italian word; it's an exhibition that happens every two years," explains the event's Communications Director Maria Papadopoulou. "And ours is an International Exhibition of Fine Arts, showcasing new works from around the world. The first Larnaca Biennale was in 2018, so the next should have taken place last year," she adds with a grimace. "But of course, Covid got in the way, and we had to postpone!"
But now, from October 13 to November 26, the Larnaca Biennale will once more be in full swing, with 77 artists from 23 countries (including Japan, Australia, Poland, China, Lithuania, Argentina, and Iran) taking part over the course of the week – showcasing never-before-seen works of art in the form of paintings, sculpture, installations, visual art, and even performances.
"It's such an exciting event," Maria reveals. "For an entire week, Larnaca buzzes with artistic fervour. Hundreds of artists are flying in from Japan, Israel, Canada, New Zealand, and Australia to name just a few, and we expect thousands of visitors, both from Cyprus and abroad."
The previous Biennale was the first of its kind: over 22,000 visitors caused organisers to describe it as 'the biggest and most popular arts event in Cyprus'. "It was a huge success," says Maria. "And we've been building on that for the past 36 months to create an even more spectacular exhibition this October."
The theme of the exhibition, she explains, is 'Limitless Limits' – a concept chosen by Biennale Curator Vassilis Vassiliades. "Creative thinking has always trodden along the border but also, quite often, beyond the limits," he explains. "The scientist whose vision took him outside the limits of his era; the poet in quest of the impossible; the artist defending to death the unproven – they do not fight to abolish limits; they fight to change them. For humanity, this is the fulcrum of progress.
"In this paradoxical age of utter deconstruction, of a single globalised society, of a single device, a single social model, such a notion could sound provocative," he continues, "perhaps because we often confuse challenging limits with challenging their very existence." But though "limits change, expand, shift," he adds, "they cannot be annulled because then what they define would be annulled too."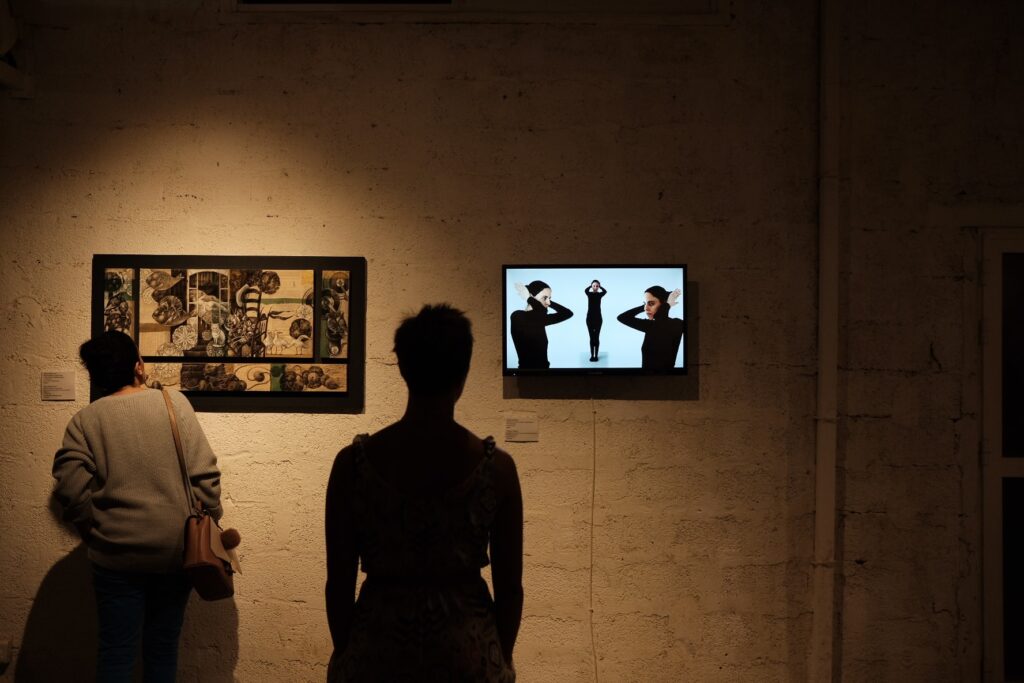 Sadly, the artworks themselves are also subjected to limits: "Works must have never been exhibited before, in public spaces or competitions or sent to competitions before applying to Biennale Larnaca 2020-21," state the rules. So what the public are set to see will remain, until opening night, off limits.
"We can't show artworks until the Biennale opens, because one of the rules is that pieces should be new and previously unseen," Maria states. "But I can tell you that we will hope to have over 80 different pieces, chosen from 340 applications from 50 countries; a mixture of two and three-dimensional art, digital art, and performance art."
The pieces will be exhibited in three main venues: the Larnaca Municipal Gallery, the Pierides Museum, and in the Multispace of Creativity And Culture building across the road from the Museum. There's also a host of "artistic and cultural" parallel events taking place across the town at the same time, including theatrical performances, lectures, workshops, and organised tours…
As part of the parallel events, we have an experimental installation and photography exhibition by Once in a Blue Moon, hosted at Loulou's House on Christodoulou Iacovidi, and running from October 14 to 23. There will also be an ongoing mixed media exhibition – including sculpture, photographs, and video – at the Multispace venue, brought to use by the Biennale's special guest artist, Stefania Pennacchio. And, on the evening of October 15, a lecture at the Larnaca Municipal Art Gallery by artist Giorgos Kevrekidis, entitled 'Visualising Individuality'.
Meanwhile, the Artist's Quarter in the town's Piale Pasha area will come alive with open studios, guided tours, art interventions, performances, music, and open mic events; the city centre will host various street performances by Fibre Performing Arts; and, towards the end of the event, the Municipal Theatre will be screening a selection of films based on this year's theme.
While the parallel events are exempt from the Biennale's prize-giving, the main artworks will all be up for one of 12 awards: the Grand Prix, three awards of excellence, six awards for finalists, along with an 'Artist of the world' award and an 'Artist of the Mediterranean' award, both courtesy of the World Association of Visual Arts.
"The voting committee is comprised of distinguished members of the art world," Maria reveals. "Curator and art critic Jean Blanchaert from Milan; the Chief Curator of the Florence Biennale, Dr Melanie Zefferino; Katina Kosta, the President of Cyprus Chamber of Fine Arts; and Kikis Patsalos, sculptor."
The organising committee is no less distinguished: consisting of local dignitaries and renowned figures in the art world of Cyprus, all of the organisers hold Larnaca very dear to their hearts, says Maria. "Larnaca has such a long history," she enthuses. "It's a town rich with possibility, a place that's easy to get to, and it boasts a wonderful pool of artistic talent… Here, the spirit of creativity, of arts and culture, is ever-growing. Larnaca was already an incubator of the arts; through the Biennale, we're fostering an even greater appreciation of both local and worldwide talent!"
The Larnaca Biennale takes place from October 13 to November 26. For more information and bookings, visit https://biennalelarnaca.com/