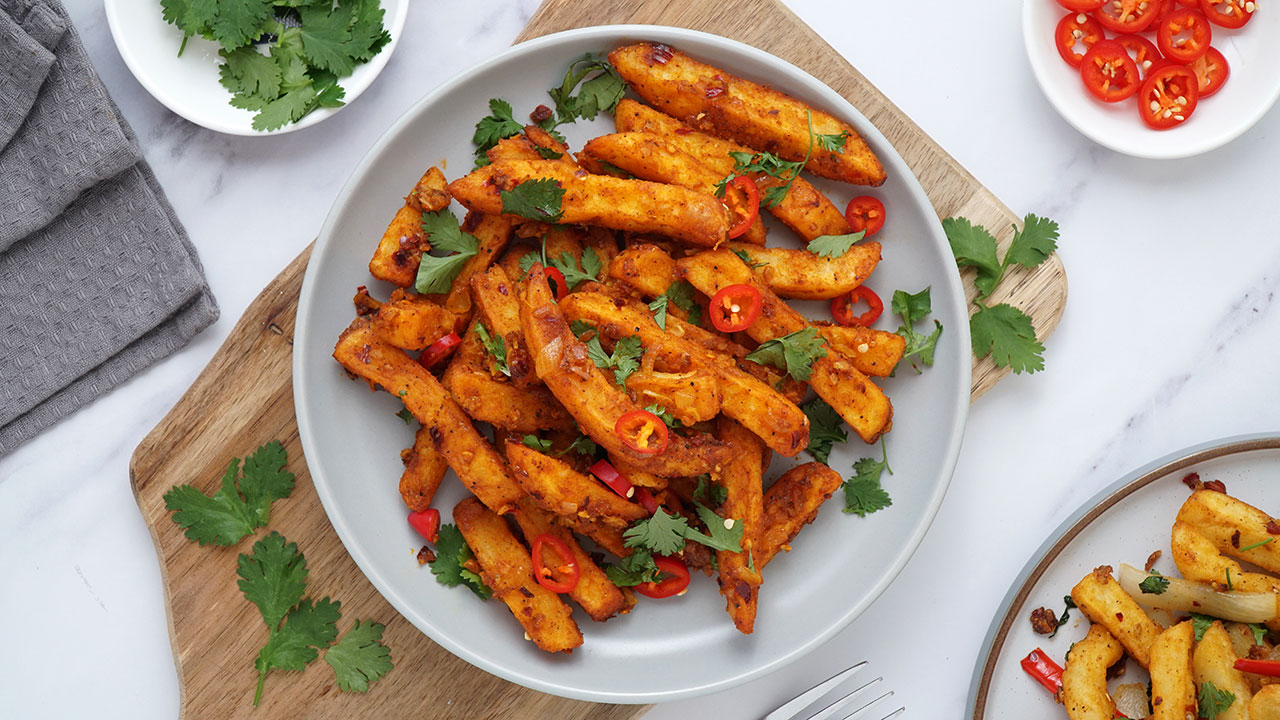 Simple, quick, and easy recipe for delicious Masala chips for the whole family.
In this recipe Khin (https://khinskitchen.com/) will show you how she prepares Indian easy masala fries. These homemade flavourful chips are made with crispy fried chips tossed in aromatic Indian Spices.
This dish is very quick and easy to make at home.
Ingredients
Chips (about 12.5 oz ) Fresh or frozen chips of choice.
Oil for frying or bake in oven according to packet instructions
Sauce
Garlic Finely chopped
Onion Medium onion, finely chopped
Tomato ketchup
Turmeric
Curry powder
Salt
Crushed chilli or paprika/chilli powder
Black pepper
Vegetable oil or neutral flavour oil
Water
Garnish
Chilli pepper or green chilli, cut thin slices
Coriander Roughly
Full Recipe Video Tutorial ▶ https://youtu.be/hoicCDRmuhk
About Khin's Kitchen
Khin's Kitchen is all about delicious Asian family home cooking recipes. Created by Khin and her husband in April 2020 to share family recipes with everyone who wants to learn Asian home cooking. The recipes shared are tried, tested and delicious.