The new Metropolis Mall in Larnaca helped the city during its construction phase by employing an estimated 1,000 people throughout the entire process. Having recently opened its doors to the public, the new shopping centre continues to benefit the city.
"We are being supported by the city of Larnaca since this is one of the projects that will help elevate the city," Creative Strategist and Communications Consultant Marilena Palazi told the Cyprus Mail, explaining how there is a concerted effort to upgrade Larnaca.
"We are already seeing the area around the mall starting to attract interest and rising in value," she added.
While the aforementioned number of jobs generated from the mall's construction has mostly now wounded down after its opening, new jobs have been created in their place.
"With the mall now being in operation an entirely new range of job positions has been created," Palazi said.
Current estimates put the number of job positions at more than 600, with the staff being spread across 138 different stores housed in the shopping centre.
The public's interest in the mall has surpassed expectations.
"More than 250,000 people have visited the shopping centre so far," Palazi said, explaining that there has been so much demand that they have had to turn people away due to the mall reaching maximum capacity.
"Unfortunately, we have had to refuse entry to some people because we are strictly adhering to health and safety protocols," she said.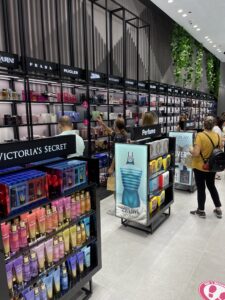 The wider community has also been part of the holistic design process of the Metropolis Mall, with over 700 trees being planted around the building.
Moreover, many provisions have been made to make the mall fully accessible to people with disabilities.
The latter point is further facilitated by the inherent attributes in the mall's design and layout, seeing as all of the stores it houses can all be found on the same level, negating having to negotiate staircases, escalators or lifts.
"The people involved in its design process used a different approach to other malls and it does feel different to visitors when they come," Palazi said.
"The whole shopping experience is contained in one continuous route, it gives you the feeling that it's a pleasant stroll or walk," she added.
The Metropolis Mall also contains a children's playground, something which the mall hopes to encourage families to make their visits an all-day outing.
Despite the entire mall being just one level, it is still the biggest mall in Cyprus in pure square metres (39,000 square metres).
Although the pandemic caused some delays during its construction phase, pushing its opening to a date later than initially expected, there is satisfaction now that the process has come to a close.
"We are pleased to see it being completed and we believe that it is everything that people could want," Palazi said.