Hundreds of people, including President Nicos Anastasiades on Monday attended the funeral of prominent lawyer, businessman and owner of the Cyprus Mail newspaper Andreas Neocleous, at a service at the Panayia Chrysifiliotissa church in Ayia Fyla, Limassol.
The service, also attended by Limassol Mayor Nicos Nicolaides, government officials and members of the legal and business communities, was presided over by Limassol Bishop Athanasios.  Eulogies paying tribute to Neocleous were delivered by his son, lawyer Elias Neocleous, and Disy leader Averof Neophytou.
Neocleous died on Friday at the age of 82 after suffering from coronavirus.
Over the span of his long career, Neocleous created one of the biggest law firms in Cyprus that expanded beyond the island's boundaries. In 2019, Neocleous also became the owner of the Cyprus Mail newspaper, the island's oldest.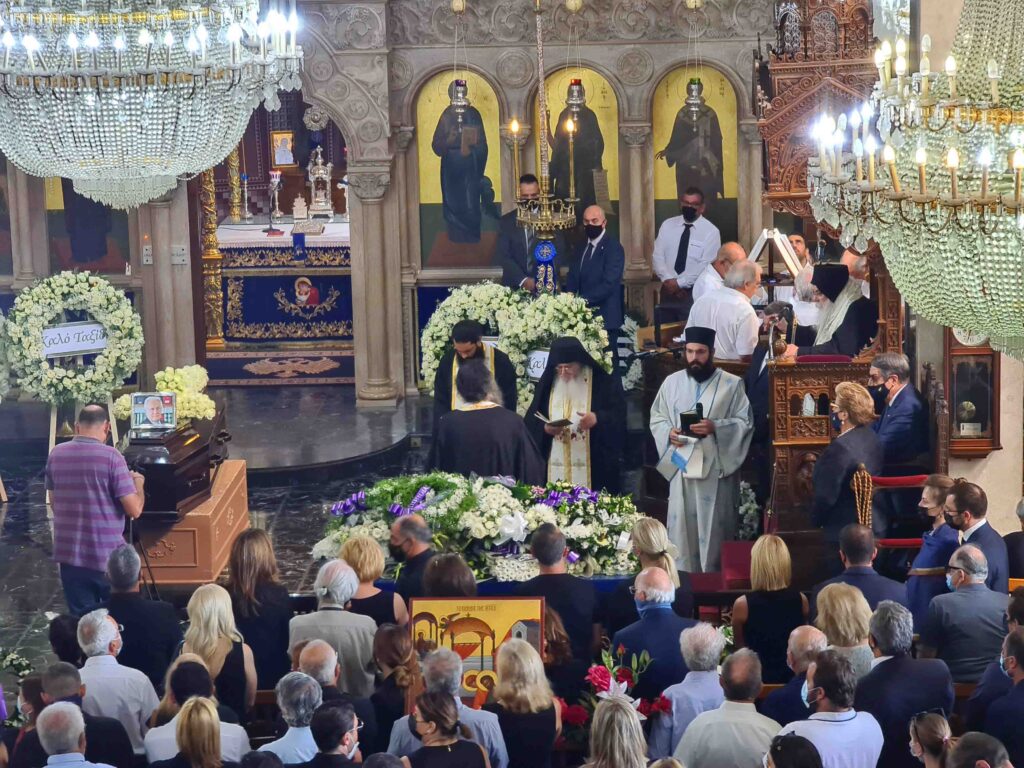 In his address at the funeral service Neophytou spoke about the Neocleous from his teenage years in Eoka to becoming a pioneer in the legal profession in Cyprus, describing him as "a calm and methodical man" devoted to family and friends.
"Andreas was made of strong mettle and from a young age the flame of freedom for his homeland was lit inside him," he said. This led him to the ranks of Eoka at the age of just 16, followed by imprisonment for three years.
"And there in prison he never broke," he added. "He did not bow his head".
After his release from prison in 1959, Neocleous studied law in Athens where he graduated in 1964, and in 1965 established his own office in Limassol, Neophytou said, where he quickly laid the foundations for a bright future.
"Slowly and steadily the small office evolved, exceled, grew and went beyond the borders of Limassol and Cyprus," he added.
"Andreas created the largest law firm in the region of southeastern Europe and the Middle East, which is ranked among the 100 largest law firms in Europe," he said, adding that this had helped establish Cyprus as an investment destination and services centre.
Neophytou said that Neocleous always sought, though born in Paphos, to offer something back to Limassol, the city that embraced him.
"Andreas had great visions for our country. And he knew very well that big visions do not fit into divided homelands. That is why he was an ardent supporter of reunification," said Neophytou.
"At the same time, he believed that we could make Cyprus an excellent European model and example, a peaceful country, a pioneer, with prosperity and a bright future for all Cypriot people".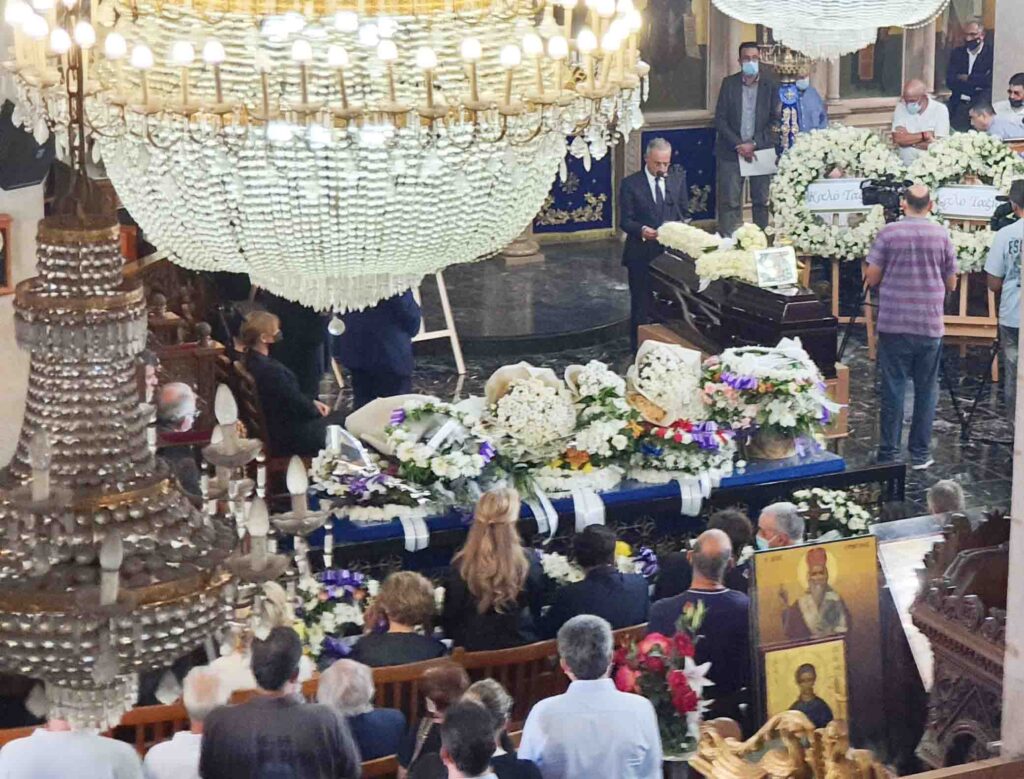 A public condolence book has been opened at www.ourbeloved.cy
Online donations and condolences can be sent through www.ourbeloved.cy
Read the Cyprus Mail's full Obituary here: