Fengaros Reacts: Fengaros Festival returns with a second edition of its free, online festival with an all-Cypriot line-up. ELENI PHILIPPOU finds out more
Met with a storm of support and enthusiasm during its debut earlier this year, Fengaros is back with its digital festival Fengaros Reacts featuring an exclusively local line-up. Having shifted from the village landscape hosting its open-air summer festival, Fengaros Reacts is airing from November 3 to 21, premiering a visual delight of ten Cypriot acts on Fengaros' website, Louvana Records' YouTube channel and Fengaros Festival's Facebook page.
With its first edition exceeding expectations, Fengaros Reacts' second edition is enhancing its production to further provide a platform for some of Cyprus' freshest independent acts to present their latest work including special debuts of unreleased music. Audiences will be able to tune in for free to the artists' live sets, and from now can purchase artist and festival merchandise from the festival's Official Merch Shop on Fengaros' online platform, which will send support straight to the artists and art workers involved.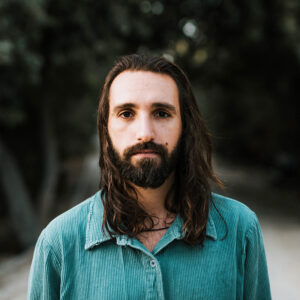 Fengaros Reacts is then a showcase of Cypriot talent and local music production values. "So much quality, original music has been created by superb Cypriot artists recently and a platform is crucial to showcase and support the domestic scene; we want to help highlight that," say festival founders Lefteris Moumtzis and Andreas Trachonitis.
"When the first digital festival happened last year, the team had no idea what to expect and if presenting artists online would be well-received. When we woke up the next day to heaps of messages and support from Cypriot audiences and beyond," Lefteris and Andreas told Cyprus Mail, "we were filled with an immense amount of gratitude for the Fengaros community. There's nothing like live music and we were taught how much audiences desire new online music experiences. It's very rewarding to find out more and more interesting things about our ten-year audience."
Now, this second edition is all about the comeback and celebration of live music. "While we've released live videos in the past on the Louvana Records YouTube channel, the first edition of Fengaros Reacts was the first time we released a whole collection of videos in a single month, and of course, it was also our first online festival. We're looking forward to presenting higher production quality this time and we're really looking forward to the audience's reactions and our chance to interact with them digitally – something that we've never ever been able to experience in this way before." Fengaros Reacts features the debut of two new Cypriot acts while more than half of the line-up is gearing up for their very first EP or album.
As an island at the crossroads of three continents, Cyprus' music scene is bubbling with a multitude of musical styles. Recorded live at Studio eleven63, Fengaros Reacts will present sonic explorations of the island's traditional music, high-powered rock dynamics, ingenious alternative pop and much more original and fresh Cypriot talent for audiences to tune in to.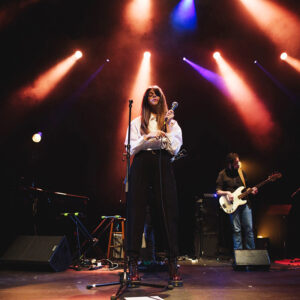 The online festival will open on November 3 at 9.15pm with Monsieur Doumani playing stringed instruments, multi-layered singing and a trombone-driven low end. On Friday 5, Andre Masters will make works rhyme over beats from the heart while on Sunday 7 Nabuma will perform soulful grooves and R&B making the rounds through alternative and jazzy sounds. November 9 will feature Arcadian Child and its heavy riffs and thick, driving neo-psychedelic rock-tinged in the waves of the Mediterranean. ΣaiΣ (Sais) will present an electrifying ambience laced with the powerful poeticism of the Cypriot dialect and folk tradition on November 11 while Alexis Sunder will play fresh blends of soul, pop and funk-infused with a retro sense on November 13.
The following week of Fengaros Reacts will open with a collection of offerings, rituals and traditions brought together in Sophie Fetokaki's vocals and acoustic warmth on Monday 15. On Wednesday 17, Freedom Candlemaker will present his celestial soundscape of alternative pop, soaring synths and sonic tenderness while on Friday 19, Odysseas Toumazou will play a guitar-driven amalgam of musical experimentation fusing influences from jazz and Cypriot folk music. Closing the online festival on November 23 is Inal Bilsel – Nostalgia For The Future with infectious electronics that surf through an immersive universe of fuzzy synths and nostalgia.
Fengaros Reacts
Digital festival with an exclusive local line-up. By Fengaros Festival. November 3-21. Online Fengaros' website, Louvana Records' YouTube channel and Fengaros Festival's Facebook page. 9.15pm EET. Free