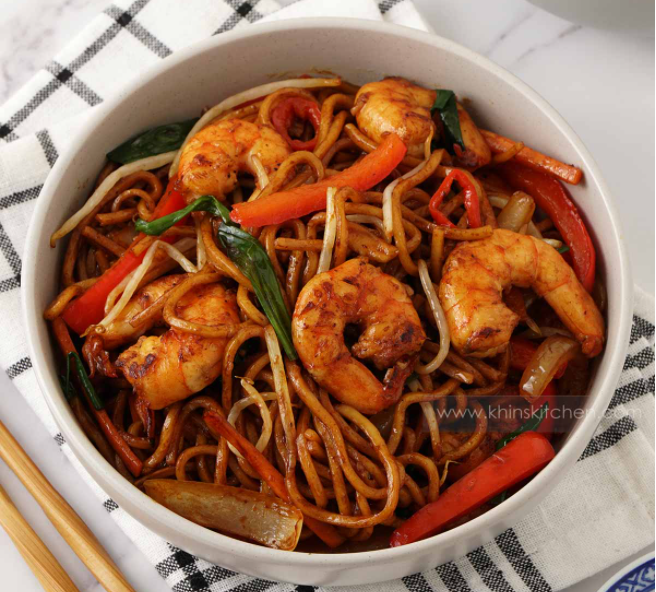 Simple, quick, and easy recipe for a delicious King Prawn Chow Mein for the whole family.
This Chinese style Easy King Prawn Chow Mein recipe is so delicious and easy to make with simple ingredients. Juicy king prawns, egg noodles, vegetables tossed in homemade delicious stir-fried sauce.
If you are a fan of noodles, you would definitely love this recipe.
Ingredients
King prawns, tiger prawns/shrimp ( peeled and deveined )
Salt and pepper to taste
Shao Xing wine Chinese rice cooking wine ( optional ) Egg noodles Fresh/cooked egg noodles Garlic
Onion
Carrot Bell pepper Spring onions Bean sprouts Red chilli pepper
About Khin's Kitchen
Khin's Kitchen is all about delicious Asian family home cooking recipes. Created by Khin and her husband in April 2020 to share family recipes with everyone who wants to learn Asian home cooking. The recipes shared are tried, tested and delicious.