After COP26, this year set to mark first time in history that renewable power will be the largest area of energy investment
By Charles Ellinas
The COP26 climate summit in Glasgow was a step in the right direction in that it managed to get 197 countries to agree new rules on limiting greenhouse gas emissions and, in doing so, move the goalposts further than achieved in Paris. COP26 recognised that limiting global warming to 1.5C requires reducing global emissions by 45 per cent by 2030. Achieving this will require deep cuts in fossil-fuel consumption by then.
According to the International Energy Agency (IEA), if the new rules are implemented fully and on time, they could limit global warming to 1.8C. This is within the Paris Agreement limit of 'less than 2C and ideally 1.5C'. Temperatures have already risen 1.1C, contributing to the climate extremes from flooding to drought and wildfires the world has been experiencing over the last few years.
Last-minute objections from India and China watered down a commitment to end unabated coal use and fossil fuel subsidies. Their intervention led to changing the phrase 'phase-out' to 'phase-down'. Nevertheless, the summit marked the first time that coal or fossil-fuels are directly referenced in a COP agreement.
Another first that will massively impact the oil & gas sector is the agreement by more than 100 countries to cut methane emissions by 30 per cent by 2030, and eventually eliminate them altogether. Methane has a much more potent effect on global warming than carbon dioxide – more than 80 times.
This and the reference to fossil-fuels in the final COP26 Climate Pact are a turning point, marking a tougher time for oil & gas. Pressure will only increase from now onwards, starting with COP27 in Cairo next year.
The new 'Article-6' agreement includes for the first-time guidelines for a global carbon market that will allow countries to trade carbon offset credits – something that has already proved particularly effective in reducing carbon emissions in Europe. This could unlock billions of dollars of finance to fund transition and protect vulnerable countries.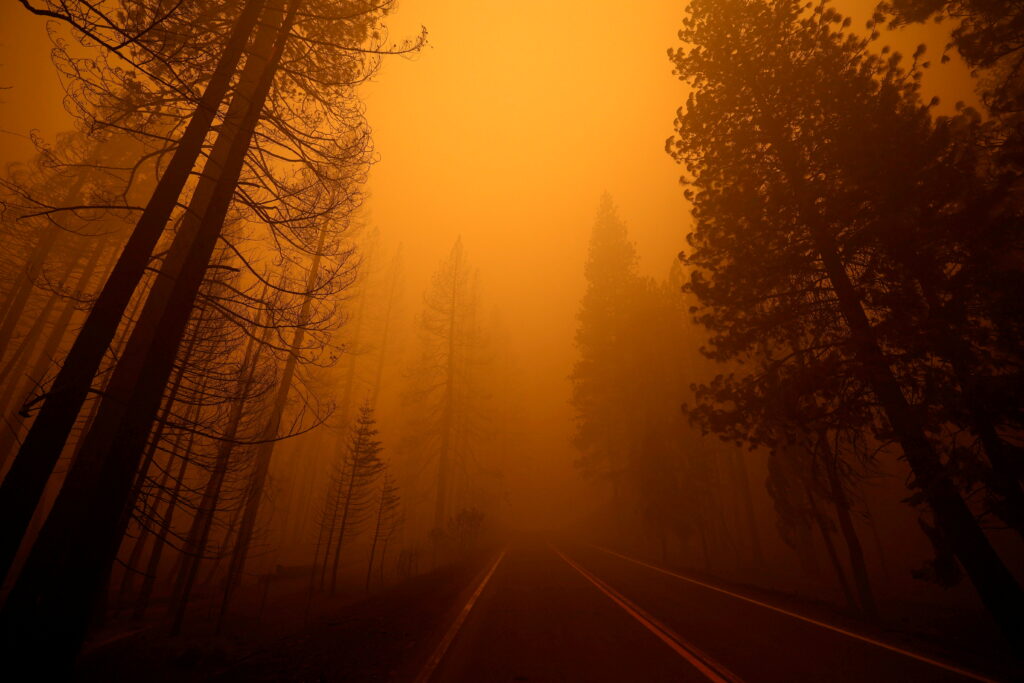 Impact on financing oil & gas projects
Another, major, risk to fossil-fuels comes from the 450 institutions – including banks, stock exchanges, fund managers and insurers – that make up the Glasgow Financial Alliance for Net-Zero (GFANZ), set-up during COP26. They control funds totalling over $130trillion that pledged to play a bigger role in pushing companies to decarbonise, by financing the transition away from fossil-fuels in line with the goals of the Paris Agreement.
This is already making finance of oil & gas projects more difficult and more expensive. Goldman Sachs estimates that "the threshold of projected return that can financially justify a new oil project is now at 20 per cent for long-cycle developments – up from 8-10 per cent ten-years ago – while for renewables it's dropped to somewhere between 3-5 per cent." This is causing an unprecedented shift in capital allocation from fossil-fuel projects to renewables. Goldman Sachs says that "this year will mark the first time in history that renewable power will be the largest area of energy investment" globally. The global finance world is rapidly aligning with the net-zero target.
As a result, increasing pressure from ESG (environmental, social and governance) investors, and new COP26 requirements for sustainability disclosures, oil & gas companies are finding it more difficult to raise finance for new, long-term projects, leaving them facing higher costs for capital with credit pressures increasing. The world is heading for a new phase of climate-aligned investing.
The US environmental organisation Sierra Club said that "achieving net-zero by 2050 and staying within 1.5C of warming means stopping financing for fossil-fuel expansion now." Something also supported by the IEA. If this trend continues, it becomes more likely that markets and finance may end up killing fossil-fuels off before governments do.
This is exactly what is happening in the US. It is Wall Street's increasing reticence towards the oil sector, not Washington, that is behind the slowdown of America's shale sector.
Indeed, oil majors like ExxonMobil and Chevron are not planning any significant increase in capital spending in the foreseeable future, beyond the current massively reduced levels. In fact, ExxonMobil is considering abandoning some of its biggest future oil & gas projects. The company is facing pressure from investors to restrain fossil-fuel investment, to limit carbon emissions and return more cash to shareholders. Chevron is facing similar pressures. This does not bode well for the East Med.
If these developments were not enough, a new Beyond Oil&Gas Alliance (BOGA) was launched at COP26, that includes France, Denmark, Sweden and Ireland, pushing for a global treaty to stop oil & gas extraction. Another grouping of 25 countries, including the US and Canada, committed to end public finance for new fossil-fuel projects overseas. Even though these lack support from major oil & gas producing countries, their existence can only but increase pressure on the oil & gas sector.
The IEA says that available oil & gas reserves are sufficient to cater for future demand as this adjusts in response to pledges made at COP26 – the world does not need more oil & gas.
But, at least in the short-term, the reality is that oil & gas use is going up each year in response to energy shortages caused by the rapid recovery from Covid-19. In addition, natural gas has a role in energy transition, particularly in Asia, displacing coal and enabling renewables.
With renewable intermittency still a problem, decline in oil & gas demand will be a slow process, at least in the short to medium-term, until alternatives scale-up.
This is an area that COP26 did not address. How to achieve net-zero in an orderly manner by ensuring that energy transition does not end-up being a costly and volatile process.
Nevertheless, COP26 and more ambitious emission reduction targets have turned climate change attention to fossil fuels. With oil companies reducing investment – prioritising share buy-backs and dividends – and finance becoming more challenging, the future is becoming increasingly uncertain, limiting longer-term investments in new oil & gas projects.
This is a message that alarmed OPEC Secretary-General Mohammad Barkindo, who expressed concern that the oil & gas sector was "targeted" during COP26. He warned that "the future of the industry is at stake."
COP26 and its after-shocks are seriously challenging Cyprus energy plans – be it oil, gas or renewables. The need for a serious overhaul has become even more urgent.
The IEA has offered to provide policy advice to governments on how they can bring their emissions in line with their pledges while still ensuring their clean energy transitions are secure, affordable and fair. It is time that Cyprus takes advantage of this offer. IEA together IRENA should update the energy roadmap prepared by IRENA in 2015. And this time Cyprus should implement it.
Dr Charles Ellinas, @CharlesEllinas is Senior Fellow, Global Energy Center, Atlantic Council