Popular TV show Call the Midwife's Christmas special will this year include the storyline of a migrant from Cyprus. ALIX NORMAN meets the woman essentially bringing her own family's story to the small screen
One of the BBC's most popular series, Call the Midwife is regularly watched by millions of viewers across hundreds of countries. Since its premiere in 2013, it's become a perennial favourite, with audiences tuning in to follow the lives of a group of nurses in the East End of London in the late 1950s and 1960s.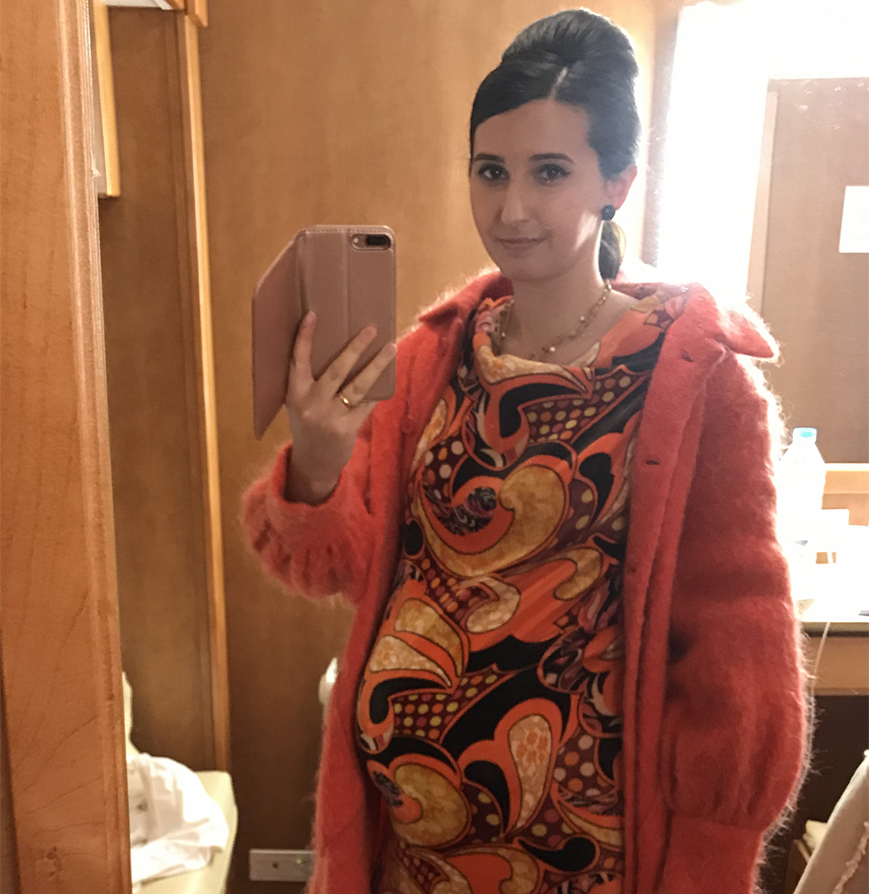 Set in an era when midwives brought a sense of much-needed humanity to an otherwise formal medical profession, the multi-award winning series resonates with viewers young and old. Over the years, it's tackled numerous issues, be they medical (tuberculosis, thalidomide, scarlet fever) or social (prostitution, family planning, visitation rights). The show also deals compassionately with racism, social exclusion, and immigration, showcasing the struggles of families from China, the West Indies and the East.
And now, from Cyprus… Because in this year's Call the Midwife Christmas Special, we're introduced to Greek Cypriot mum-to-be Maria Kaufopolous – a role played by up-and-coming actress Sophia Eleni.
"This will be the first time we'll see a Greek Cypriot character in Call the Midwife," Sophia reveals, "and it's a fairly significant role. Maria, my character, is a pregnant Cypriot woman living in 1960s Britain; a recent immigrant who has left the island to escape the troubles of the time. She's married a London Cypriot – "who is, frankly, a bit useless," Sophia laughs, "and she's carrying her first child…"
The Christmas Special (which, last year, was the second most-watched Christmas Day programme in Britain after the Queen's Speech) will, Sophia reveals, follows several mums-to-be as they go into labour over the festive season. "There are different couples in the episode. And, on Christmas Day itself, there's a build-up to Maria's storyline: she's the final character to give birth…"
Things, of course, go wrong as they always do in Call the Midwife. And as her hopeless husband loiters in the halls of Nonnatus House (the nursing convent and centre of operations), Maria is caught up in exactly the type of drama that makes Call the Midwife an international favourite.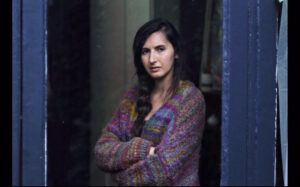 "She's the bossy one; really sassy, very feisty," smiles Sophia. "She may be a recent immigrant, a newlywed, and have an imperfect command of English, but she's calling the shots – telling her husband what to do and when. Of course she's pretty anxious – this is her first child, and she's got no family to back her up – and she gets more scared as more things go wrong. But let's keep it on a cliff-hanger, so you can find out exactly what happens to Maria on Christmas Day!"
It's refreshing, Sophia suggests, to see her own ethnicity represented in the much-loved series. "Although we're not given an exact backstory, the assumption is that Maria has left Cyprus to escape the troubles of the early 60s. She's young – just 25 – and has a pretty strong accent; she's just moved to London, and she's a little bit lost. But that's certainly not going to stop her from giving it her best!"
It's a narrative that parallels the lives of the many Cypriots who moved to Britain during the 50s and 60s, including Sophia's own grandparents. "I'm a third-generation Greek Cypriot," she reveals. "My grandmother was from Akanthou and my grandfather from Klirou, and they both came over to the UK in 1946. I remember hearing their stories when I was little: the way they had to fight to survive; how they eventually built a successful leather business from scratch; how much they missed Cyprus; the property they lost in the invasion of 1974."

It's a story that will be familiar to many, Sophia acknowledges. "In the course researching the role of Maria, I spoke to countless members of my community: people who remember what it was like to start life from scratch in a foreign country. I looked into the jobs they took, the places they lived, the social aspects," she reveals. "There were so many interesting stories to draw from in playing this role – true stories that were heart-breaking and heart-warming in equal measure. And when I read the script," she adds, "I instinctively knew how I was going to portray the character."
This isn't the first time Sophia has drawn on her family background for a role: in the award-wining, one-woman West End play On Arriving, she also plays a refugee: a nameless character who has been deeply scarred by being forced to leave her homeland. "I used this prior experience to inform my performance in Call the Midwife, which I feel gave authenticity to my role," Sophia explains. "Coming from a family of immigrants, I feel very passionately about portraying such characters. In a sense, you're retelling your own family narrative."
Although Sophia has lived most of her life in the UK (she studied at the Rose Bruford College of Theatre & Performance in South London, and has been acting since the age of 10) she still feels very connected to her Cypriot roots.
"It was wonderful to be able to portray a Greek Cypriot woman onscreen, as I feel I've not seen much representation on British TV for someone of my heritage, especially considering the large Cypriot community in London. But that's what I like about Call The Midwife: it accurately demonstrates the diversity of the time."
Bringing Maria to life, portraying her own ethnicity on a major television show, has been "incredibly refreshing!" Sophia acknowledges. "Maria is typical of many of the people I spoke to in the course of my research. She's very characteristic of that generation. Despite her difficulties, she has a great sense of humour and an astonishing resilience. In fact," Sophia concludes, "she reminds me greatly of my own grandmother, after whom I'm named. 70 years on, it's like I'm sharing my family's very own story with the millions of viewers around the world!"
Call the Midwife Christmas special airs on BBC1 on Christmas Day. For more information on Sophia Eleni, visit https://www.sophiaeleni.com/