It's not a lockdown this year, but the spread of Omicron has scuppered many family festive reunions
As people are forced to spend yet another Christmas blighted by Covid-19, the latest restrictions have scuppered festivities for some as travel plans have been cancelled and get togethers postponed or severely scaled down.
Many British expats in Paphos have found themselves facing the prospect of spending Christmas Day alone, as a huge surge in cases of the variant Omicron in the UK, has meant that travel has become more complicated and risky.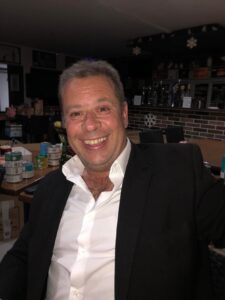 Cypriot business owner, Tony Theophanides, wanted to do his bit to ensure this wasn't the case for people he knew and decided to invite a number of friends and others that would otherwise spend Christmas alone this year to his bar, Chalkies, in Coral Bay, to enjoy the day together.
Each invited guest has given ten euros which will go towards creating a traditional English Christmas lunch with all the trimmings and a day that will include games and watching TV, he said.
"Commercially, we didn't really know what to do and I didn't want to advertise a Christmas lunch and then have to turn customers away. Some of my staff, friends and other people, mainly Brits, were at a loose end as they had cancelled plans to travel back home or family had cancelled visits here due to Covid, so I thought it would be good to have a nice lunch and spend it as a proper English Christmas Day," he told the Cyprus Mail.
He thinks the situation is far worse than last year because as, although Cyprus was in lockdown last Christmas, at least people knew where they stood. This year, everything has been up in the air and ruining businesses which have huge expenses that they can't meet, he said.
Theophanides also opposes mandatory vaccination for everyone and is not excluding unvaccinated people from any private gatherings.
He added that he shouldn't have to discriminate between customers that are vaccinated and those that are not.
"We are all taking care. I do too and do what I should, but it's my life and they will have to put me in prison as there is no way I want a vaccination," he said.
According to the latest health ministry decree, the number of people permitted at house gatherings remains at 20 but the ministry has advised people to secure negative Covid-19 tests before going to a get-together.
Matthew Harris, the shelter manager at Paws dog shelter in Achelia, will spend some of his day submerged in the sea off Mandria Beach to raise much needed funds for the 150 stray and unwanted dogs housed at the facility.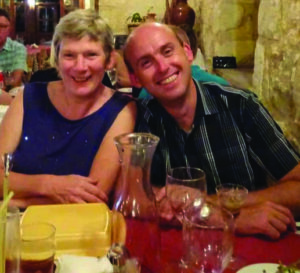 His day will start with an early visit to the shelter. Along with the volunteers, they will give the dogs a home cooked Christmas lunch; turkey, chicken, potatoes and carrots, before giving out Christmas presents to every dog there. These are from gifts that have been donated throughout the year, he said.
After a bacon sandwich and glass of sparkling wine with the volunteers, another Christmas tradition, he will don his swimming trunks and run into the water to raise as much money as possible.
"Volunteer Julie Whitby came up with the idea and roped me in. We have to stay in for 15 minutes and no wet suit or anything like that is allowed. I want to get as much money as I can for the dogs," the dedicated shelter manager said.
After that, he will return home to his dogs and sort out Christmas for them, before lunching out with his wife, Jane, parents and friends.
"We are all vaccinated, there will be six of us. We have been avoiding large gatherings and by force, we have had to be less sociable and I hate it."
He hopes that by next Christmas, people will be able to be more 'natural' and greet each other with a hug.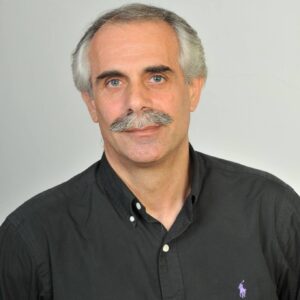 Engineer and Paphos councillor, Andreas Chrysanthou, spending Christmas with his family in the village he comes from, and where he mother lives, in the Troodos mountains.
Unlike last year, his brothers and sisters will also be there.
"Last year, we were split in different places. Some with my mother and others in their own home. It is hard for anyone to be separated during the holiday season," he said.
He said he is always careful to wear a mask, even at outdoor site meetings concerning his job as an engineer and believes it's important to follow the guidelines, he said.
Each year on Christmas Day, members descend on the UKCA Social Club in Paphos, to enjoy a home cooked traditional lunch and meeting up with friends.
Lat year, the event was cancelled due to the restrictions, and club chairman and chef, Debbie Bell, was left with huge quantities of food that had to be thrown away, including 10 kilos of potatoes and parsnips. Most had paid, so this year, they will get their lunch in lieu of last, she said.
"They have carried it over to this year and I'm hoping nothing happens again like last year. This pandemic has left us all living on a knife edge and Christmas is important," she said.
The club is currently allowed 109 people in the building.
Would-be diners have had to be turned away if they are unvaccinated, she said, something she doesn't like doing at all.
"We have to stay within the rules and there's nothing I can do, but it doesn't feel right," she said.
"It is such a difficult time for everyone, and I hope better times lie ahead for everyone."
Raymond Woolley, a 98-year-old World War II veteran originally from Port Sunlight, lives in Limassol and will spend a quiet Christmas at home this year.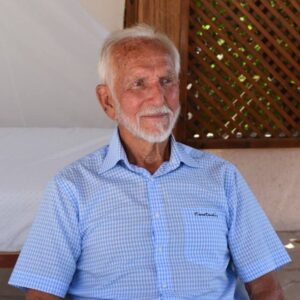 The start of the pandemic created a similar feeling as the start of the war in 1939, due to the uncertainty, he said.
"It was a bit like a war in a way at the beginning of this pandemic. It is very difficult for people."
Until the latest surge in cases, Ray, who still drives his truck, had been 'out and about', doing shopping and visiting his club, the British East Mediterranean Relay Station Social Club but avoiding large gatherings and taking precautions, such as wearing a mask, he said.
This year he was hoping to spend Christmas at a hotel in Paphos, but it has closed for the winter season, so he will keep a 'low profile' and stay at home.
"It is a great disappointment that people can't get together as we usually do."
Ray is well known for his scuba diving records and promotes a healthy lifestyle. He also stars in a film of his life, "Life Begins at 90," which he is delighted has inspired many people. However, everyone needs to live sensibly at the moment he said.
"I have to be a bit careful and not dive so deep as I am now 98, and I'm also being sensible because of Covid."
The great grandfather hopes to travel back to the UK to see his family next year, although they regularly visit him here, he said he would like to return.
"My family tell me every year to go at Christmas, but it's a bit chilly for me. I haven't given up on going back though, and being able to see where I was born."