The week between Christmas and New Year is a strange time of year. Some are still on vacation, others are working, and in the last two years, this period involved lots of questions around gatherings, events and protocols. Still the cultural world remains somewhat active!
As the Christmas villages continue to share festive activities and music, Kyperounta has several things planned for Wednesday.
A ceramics workshop (99-596439) and a painting workshop (97-624317) will be on as well as a fun percussion workshop at 5.30 pm. After the workshops, percussion band Batukinio will present a lively short performance to add an Afro-Brazilian note to the celebrations. Also on at Kyperounta's Christmas village are shops and wooden houses with handmade creations from local artists, street food snacks and decorated corners, perfect for a photo shoot.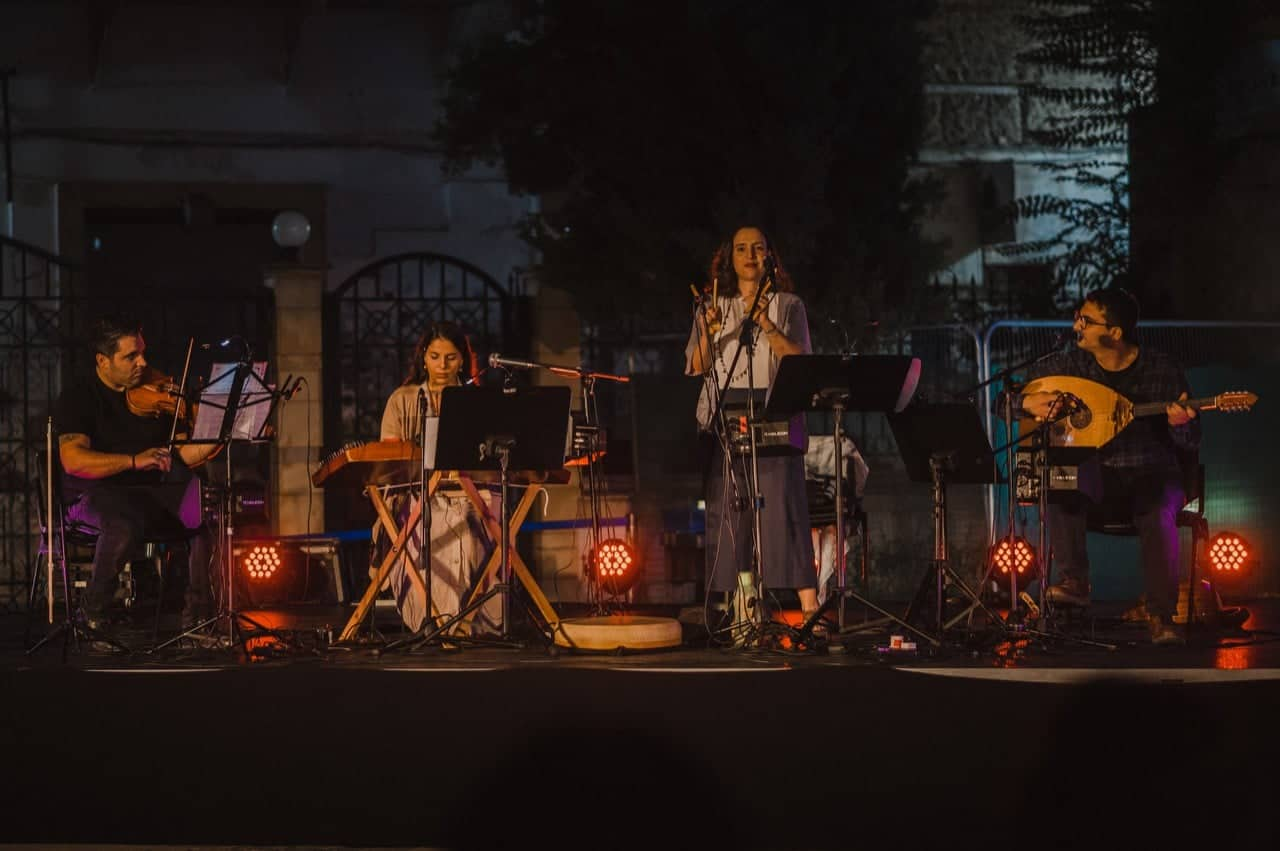 Also happening on Wednesday is another fiesta by Nostalgia Parties. After a Greek night and a party reminiscing Club Versus days, comes an event in a total retro mood. DJs Claudio and Marcos will spiral into nostalgia, blasting tunes from the 50s all the way into the 00s at Bar Souvenir in Nicosia. The event opens at 6pm for some afternoon drinks, pizzas, gyozas and more snacks but the party and music doesn't start until 9pm.
On Thursday, a vintage and second-hand market will take place at Kafeneio Haratsi between 10.30am and 6pm. The open-air flea market will sell women's clothing, accessories and more and interested vendors are welcome to participate free of charge by first contacting the organisers (99-529312).
In Paphos, an art exhibition featuring 18 artists will open on December 30. Curated by and taking place at Gorilla Tattoo Paphos, the group exhibition features the work of artists from all over the world.
The show will display a vast variety of mediums, such as paintings, mosaics, traditional Cypriot art, sculptures and mixed media made from the late 80s to the present day, remaining open until January 8.
Back in Nicosia, the year's events' agenda will wrap up with yet another live music gig. Kafeneio to Leoforio, well-known for organising almost daily performances, has one final show planned for December 31. Santouto musical ensemble will entertain guests with carols and traditional songs in an early evening show between 5pm and 8pm. The four-piece band will play famous and beloved Greek songs and festive tunes.
Kyperounta Christmas Village
Percussion, painting and ceramics workshop, performances and arts & crafts stalls. December 29. 3pm onwards. Kyperounta village. For workshops: 99-596439, 97-624317
Nostalgia Party
Retro party with Djs Claudio and Marcos. By Nostalgia Parties. December 29. Bar Souvenir by High&Wet, Nicosia. Doors open at 6pm, music starts at 9pm. Reservations: 99-758578
Vintage and Second-hand Market
Open-air flea market. December 30. Kafeneio Haratsi, Nicosia. 10.30am-6pm. Tel: 99-529312
Art Exhibition
Group exhibition with 18 artists. December 30-January 8. Gorilla Tattoo Paphos. Opening day: 7pm-9pm. Tel: 97-781660
Santouto
Four-piece band plays beloved traditional Greek songs and favourite carols. December 31. Kafeneio to Leoforio, Nicosia. 5pm-8pm. €8. Tel: 97-748177