Many people are used to viewing their hobby and work as two absolutely different things that have absolutely nothing in common. Yet, the current trend that has been gaining much popularity in recent years quite convincingly demonstrates that it's possible to turn a hobby into a flourishing business. Many of us are constantly struggling to find the right balance between our work and leisure, which makes the idea of doing what you love for a living so tempting and exciting. The old piece of wisdom stating that "Choose a job you love and you'll never work a day in your life" resonates with everyone. With the pandemic hit, people worldwide became more conscious about their professional occupation, leisure and personal development. As a result, many decided to change their career dramatically and try to start a new profession based on their personal interests and inclinations. Moreover, monetizing an enjoyable hobby into something profitable can feel like a direct way to improve wellbeing. Surprisingly, people who don't find happiness in the work they do, can really feel a tide of energy and enthusiasm after changing their job for a more enjoyable activity will do the trick. Indeed, different journals and magazines are full of success stories of those who dared follow their dream and succeeded. Despite obvious advantages this idea offers, there are still some challenges you may face on your path to your dream occupation. Here are some crucial aspects to take into consideration when planning your career shift.
Prepare a reliable foundation
Undoubtedly, when you finally make your final decision to transform your hobby horse into your lifetime career, you feel a strong urge to proceed as quickly as possible. However, before you commence this big adventure, you need to set a storing foundation as your top priority. This foundation may include taking care of your physical and mental health resources, planning and making necessary arrangements regarding your finances, engaging your family and friends who will be first supporters of your efforts. Starting a business from scratch is always stressful, so what you definitely need is to avoid feeling exhausted or overwhelmed at the beginning of your journey.
Make use of free resources
Regardless of what kind of business you are going to launch, it will definitely require substantial financial resources. Even if you think you have enough finance to kick off your business, you need to treat this issue very carefully. Spending a lot of money upfront may result in accumulating big debts able to kill your business idea in the bud. The best solution here is to maximally utilize resources available for free. If you feel you lack practical knowledge in bookkeeping and accounting or you seek business advice, you can try free learning courses like Coursera or similar ones. Another excellent example is your CV. When you make a significant change in your career path, you will need a professional top quality resume. With the help of CV templates provided by VistaCreate you can get yourself a CV that will stand out and immediately capture the attention of your potential clients.
Start small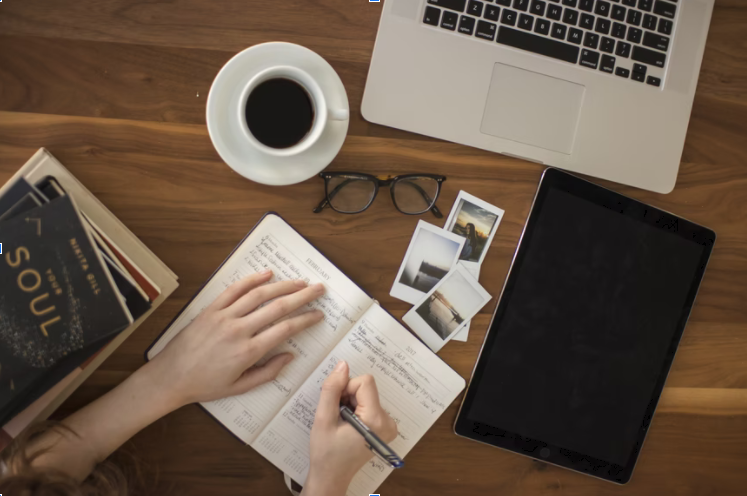 Naturally, you are so excited by the thought that you are starting up your own thing that you immediately want to let the whole world know about this fact and get as many customers as possible. Be careful with going big from the start, because you risk taking up too many tasks that you won't be able to deliver in a timely manner and up to a high standard.  The best advice you can get under these circumstances is to start small with your family, friends, neighbors and colleagues. Gradually, you will be able to grow your business, attract more customers and hire new team members.
Be flexible
Like it often happens in any other sphere of our life, things don't always go as planned, that's why it's vital that you be prepared for challenges, delays and, inevitably, failures you will encounter along your journey to success. No matter what, remain focused on your ultimate goal and view every setback as a learning opportunity. Stay as calm and rational as possible in every situation.
Create a business plan
Another crucial thing you must do is to develop a business plan that is practical and realistic from the perspective of the product or service you are going to offer to your potential clients. To begin with, run a thorough research of the market and your customer persona. What you need is to have real proof that clients need what you offer and are willing to pay for that.
Final note
When you proceed with practical steps towards monetizing your hobby, don't be afraid to start with small things. Importantly, don't rush to quit your job, because some initial preparatory activities can be done while you are still in your current role. Be patient and, first and foremost, believe in yourself and your talent! And there is no doubt you'll make it possible!