Paintings rescued from Famagusta's old municipal gallery in the north at the initiative of the bicommunal committee on culture have found a new temporary home in Ayia Napa and will be on view as from April.
This follows an agreement reached on Friday by the mayors of Ayia Napa Christos Zannettou and Famagusta Simos Ioannou setting up a temporary base for the Famagusta municipal gallery at Ayia Napa's Thalassa museum.
A total of 140 paintings by prominent Cypriot and Greek artists will be exhibited there, pending a long-hoped for return home to Famagusta.
"The art that will be housed in the temporary gallery belonged to the collection of the Famagusta municipal gallery or were exhibited there.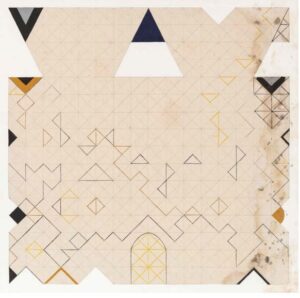 "They include works by Cypriot Pol Georgiou, Stelios Votsis, Diamantis, Kanthos, Kashialos, Christoforos Savva and Nicos Nicolaides as well as of Greek artists Moralis, Kontoglu, Tsarouhis, Hadjikyriakos-Gkikas and others," the two municipalities said in a statement.
Speaking after the signing, Ayia Napa's mayor said that the works enriching Thalassa museum would keep alive the flame and memory of Famagusta and the desire to return.
The art also adds to Ayia Napa as a destination and offers an opportunity to inform about the Cyprus issue, he said.
"I hope the town of Famagusta will be liberated soon and the paintings moved to the venue where they belong," he added.
Famagusta's mayor said it was a strange feeling to be happy that paintings that should be in Famagusta's municipal gallery are elsewhere. "I am certain that one day they will be where they belong, in the municipal gallery of Famagusta."
Many who will see the paintings will remember Famagusta he said, adding that the Thalassa museum was the most suitable place to house them temporarily.
He assured Famagusta residents that the issue was being handled by the municipal council as the paintings were valuable, not just because of what they were worth, but more for their sentimental value.
"We are certain that Ayia Napa municipality will be the guardian of the works we hope one day will return to where they belong."
The 140 paintings are among 219 works of art which had remained in Famagusta and returned by the Turkish Cypriot community in 2020 — 46 years after the Turkish invasion led to the island's division.
As part of the agreed confidence-building measure, the Greek Cypriot community returned audio and visual archives of the Cyprus Broadcasting Corporation (CyBC), from the pre-1963 period, which are related to the history of the Turkish Cypriot community.