Dozens of volunteers gathered on Saturday morning at the Fasoula green point area in Limassol to continue community-wide efforts to clean up what has developed into an enormous illegal rubbish tip because of fly-tipping.
Organised by Limassol-based NGO City Friends Club (CFC) and Sedal, the Limassol waste utilisation council, this was the second cleanup operation in the affected area, which began last week with the help of Fasoula mayor Giorgos Charalambous.
With the help of the environment department, neighbouring municipalities and volunteers, around 50 tonnes of waste were collected in just two days.
On Saturday's operation, volunteers gathered appliances, toys, plastics and other items that led them to believe they were thrown there by people who originally intended to dispose of them at the green point.
Agriculture ministry secretary Andreas Gregoriou expressed hopes that the sensitivity shown by the volunteers will spread wider, and that "we will be able to expand green point services while also cultivating a culture of environmental conservation."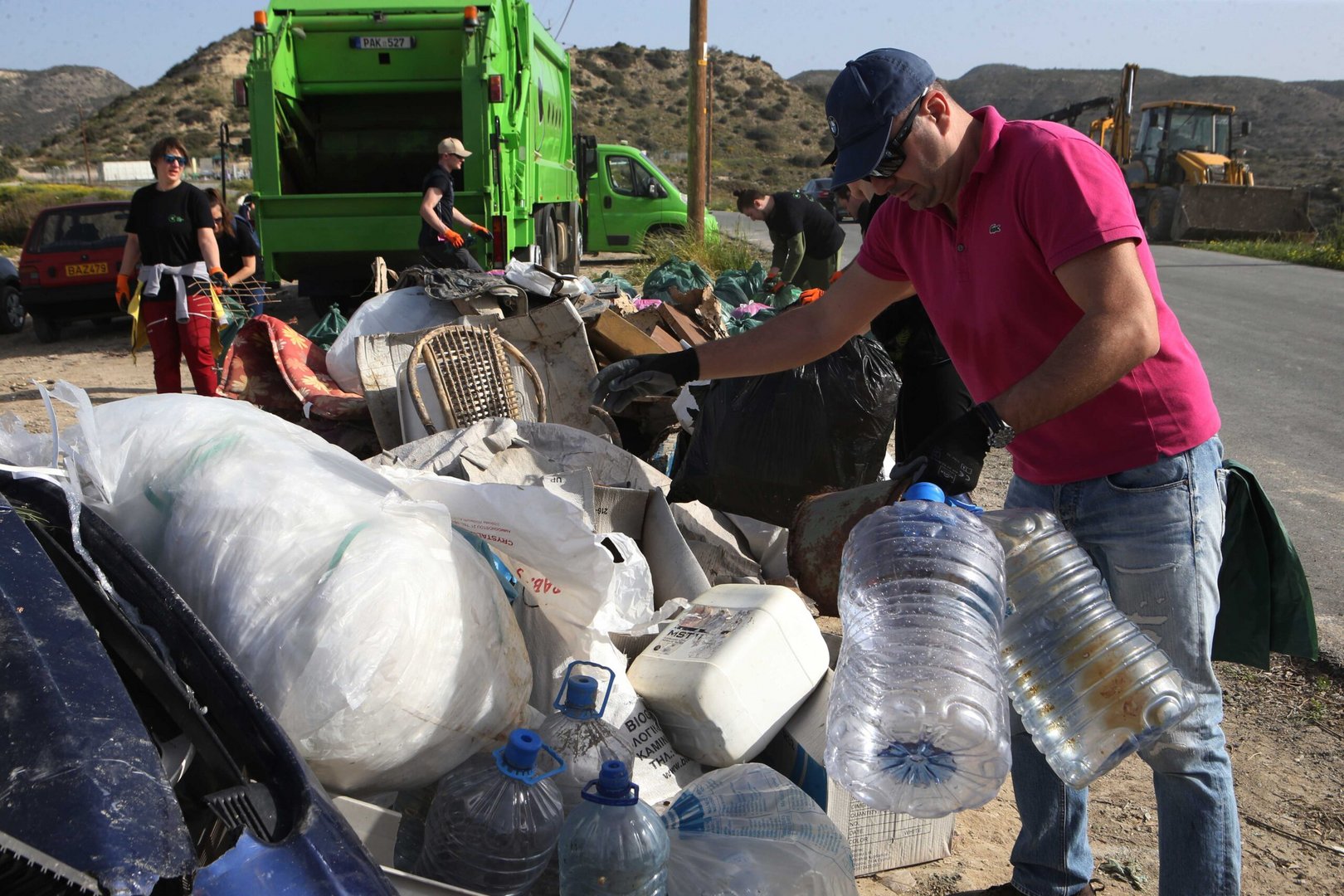 Environment commissioner Klelia Vasiliou, who participated in the cleanup, said she had mixed feelings about the situation.
"On one hand it angers me that the situation has reached the point where we need volunteers to come clean this huge pile of rubbish, but on the other hand I am very happy to see so many people participating, so many people who love their home."
The commissioner also said she was pleased that following the cleanup, trees were planted in the area, which will also be fenced to deter any future fly-tippers.
"We must face the facts and decide we have to produce less rubbish," she said, adding that all relevant stakeholders must work together to manage rubbish.